Jiangsu SinoPAK Machinery Co.,Ltd, a leading name in the beverage bottling machinery industry, continues to make strides in providing top-notch solutions for its clients. In a recent development, the company proudly announces its successful collaboration with a valued Pakistani customer, who acquired two state-of-the-art juice filling lines. SinoPAK's commitment to excellence goes beyond just manufacturing; it extends to installation and support, ensuring a seamless production process for its customers.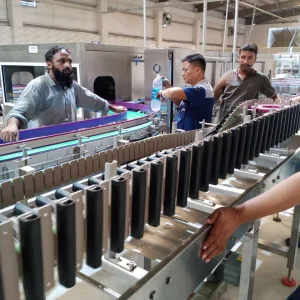 Meeting Pakistan's Thirst for Quality Juice Production
In an ever-expanding global market, SinoPAK Machinery is dedicated to meeting the unique needs of its clients. Our journey with our Pakistani partner began with their desire to enhance their juice production capabilities. Recognizing the significance of efficient and reliable machinery in the beverage industry, our team was ready to take on the challenge.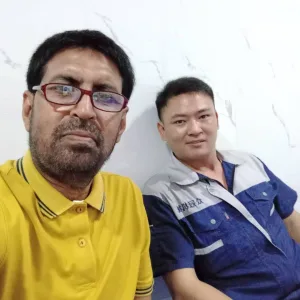 A Partnership Built on Quality
Our Pakistani client's choice to work with SinoPAK was not a coincidence. Our company's unwavering commitment to quality and customer satisfaction has made us a trusted partner in the industry. Our vast range of beverage bottling machinery includes filling machines, capping machines, labeling machines, and more. Beyond machinery, we offer turn-key solutions for establishing complete beverage production plants.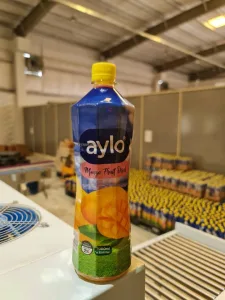 The Journey to Installation
The acquisition of the two cutting-edge juice filling lines marked just the beginning of our collaboration. Our commitment to ensuring our clients' success takes us beyond manufacturing. Our highly skilled engineers embarked on a journey to Pakistan to install and commission the machines at our client's facility.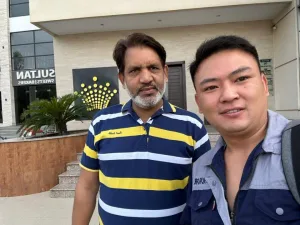 Turning Vision into Reality
Setting up a beverage production line requires precision and expertise. SinoPAK's engineers brought their technical know-how to Pakistan, converting our client's vision into a reality. The installation process was a collaborative effort, with our engineers working closely with the client's team to ensure a seamless integration of the new machinery.
Precision and Perfection
Our engineers meticulously fine-tuned the juice filling lines, ensuring that they met the highest industry standards. Every detail, from calibration to quality control, was addressed with precision. We believe that excellence is in the details, and our commitment to delivering a world-class product was evident throughout the installation process.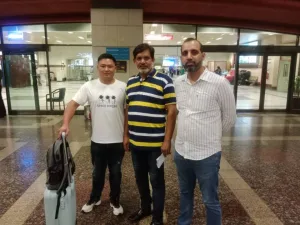 Customer Satisfaction Guaranteed
At SinoPAK, customer satisfaction is not just a catchphrase; it's our mission. We pride ourselves on providing unparalleled after-sales support. Our team in Pakistan remains readily available to address any inquiries or concerns, ensuring our client experiences a smooth and hassle-free transition to using their new juice filling lines.
Conclusion
In the world of beverage bottling machinery, SinoPAK Machinery is the partner of choice for companies looking to raise the bar in quality and efficiency. Our recent collaboration with our Pakistani client underscores our commitment to delivering the best in the industry. The successful installation of two juice filling lines is a testament to our dedication, expertise, and the precision that defines SinoPAK.
As we continue to innovate and deliver, we invite you to choose SinoPAK for all your beverage bottling machinery needs. Experience the highest level of quality, reliability, and service that defines our company.
With our passion for excellence and a vision for a brighter, more efficient beverage industry, SinoPAK Machinery remains your trusted partner for a world of refreshing possibilities.