Almost all companies need to label their products. They want the best quality, with legible characters and exact placement.
But they also want some flexibility and for this reason, automatic labelers are the best option, since they allow you to adjust the machine at different speeds to adapt to the demands of your business.
Here, we are going to talk about the benefits of automatic labelers to the production chain. They are versatile devices, easy to use, and very resistant that can greatly increase the performance of your company amongst others. Do you want to know more? Keep reading!
Benefits Of Using Automatic Labeling Machine
1. Precision
Among the main advantages of automatic labeling machines, we can highlight their precision. And it is that these machines are capable of placing the labels just where you want, configuring them comfortably, and adapting to different production lines with merchandise in different formats.
2. Adaptability
It should be noted that the automatic labelers are fully configurable and can be adjusted from top to bottom or from left to right without problems, reaching the label located on the product, batch, or pallet.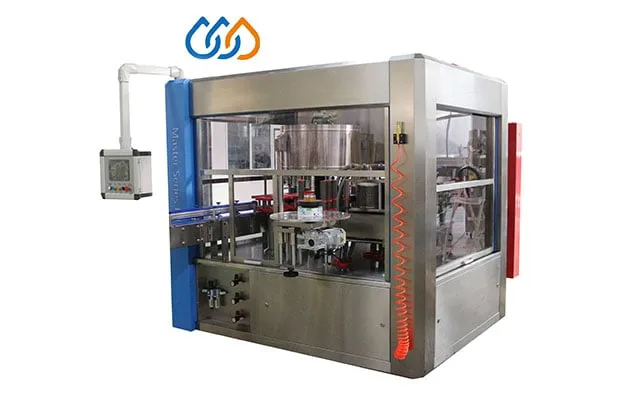 3. Integration in the production line
In this sense, automatic labeling machines can be seamlessly combined with other equipment, such as an inkjet coder. The compatibility is full and the possibilities are almost infinite, being able to print the batch number, expiration date, or any relevant information on the product at the same time that the label is applied.
4. Design
We have to highlight the robust design of these devices, which guarantees their enormous durability. Product labeling is paramount, as informing consumers of the components or ingredients in our products will have a positive effect on our brand visibility
5. It is good value for the money
Labeling machines will optimize your industrial processes of finished products by 100%. For obvious reasons, labeling machines are much faster than employee labor and are more accurate and precise. Manual labeling is cumbersome and has high production costs. However, labeling machines save costs by accurately using labels and adhesive paper, as well as saving time which widens industrial production margins.
6. Reliable
Having labeling machines in your company will give you the certainty and security that the label will be attached correctly. It minimizes almost 100 percent of errors during this industrial process. It adds precision to the process and a lot of speed.
7. They are used for the labeling of various materials
Labeling machines are also very versatile and can be adapted according to the demands of the industry. They allow perfect labeling on plastic, cardboard, glass, or can containers.
Get your premium and durable labeling machine
Our labeling machines are undoubtedly more efficient and convenient. The automatic labeling machine has many functions and is more cost-effective. Automatic labeling machine is not only fast in labeling, but also high precision.
Look here now to get the best experience with our automatic labeling machine.