40-40-10 Complete Glass Bottle Alcohol Production Line\glass Bottle Alcohol Filling Line
This machine works harmoniously with air-conveyor belt, It holds the bottles by the neck, thus, reducing the possibility of bottles falling over during conveying process. This machine is used to fill still water into pet bottle and with screw caps capping function. This machine integrated three function: 1. Rinse the empty pet bottle, 2. filling the rinsed bottles, 3. capping the filled bottles.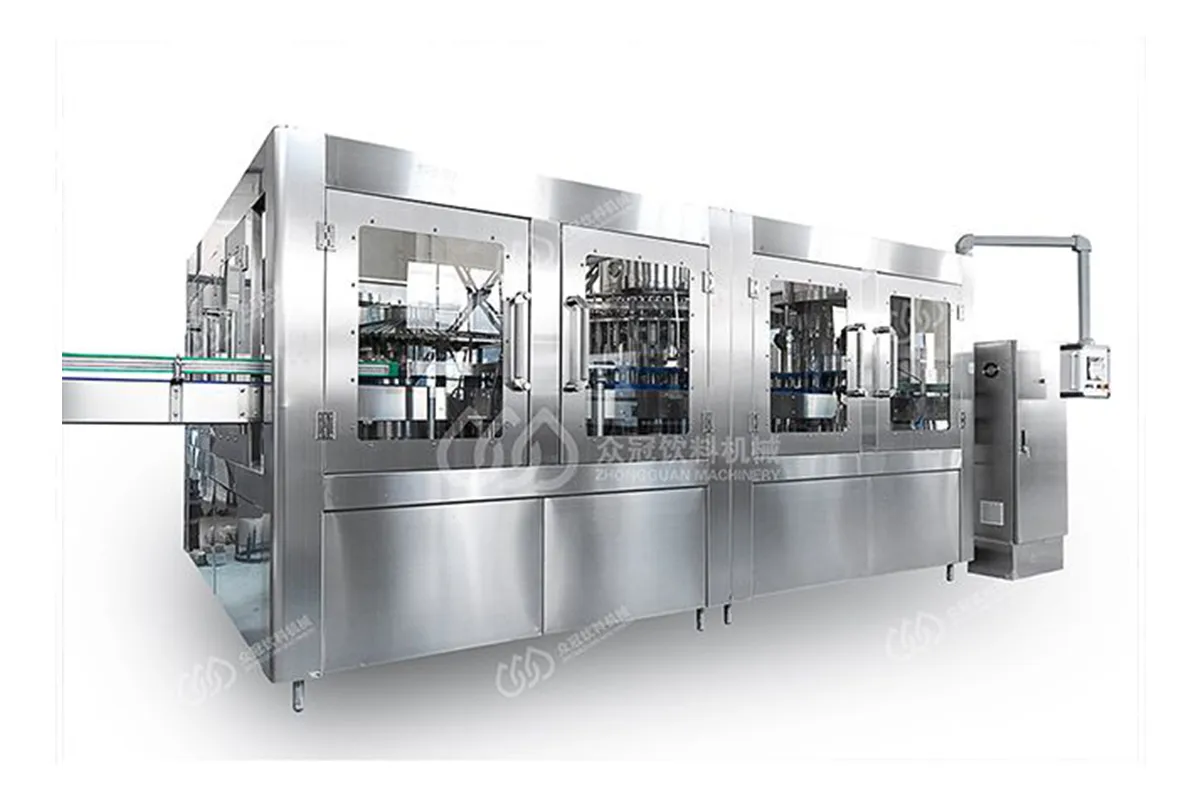 All 304 stainless steel rinser heads, water spray style inject design, more save water consumption & more clean

304 Stainless steel Gripper with plastic pad, ensure minimal bottle crash during washing

304 stainless steel washing pumps
Filler Station
High precision filling nozzle, PLC variable signal control, ensure high filling precision

Gravity filling, & filling smoothly & steadily

All 304 stainless steel contact parts & liquid tank, fine polish, easy to clean

No bottle no filling
Capper station
Place & capping system, electromagnetic capping heads, with burden discharge function, make sure minimum bottle crash during capping

All 304 stainless steel construction

No bottle no capping and Automatic stop when lack of bottle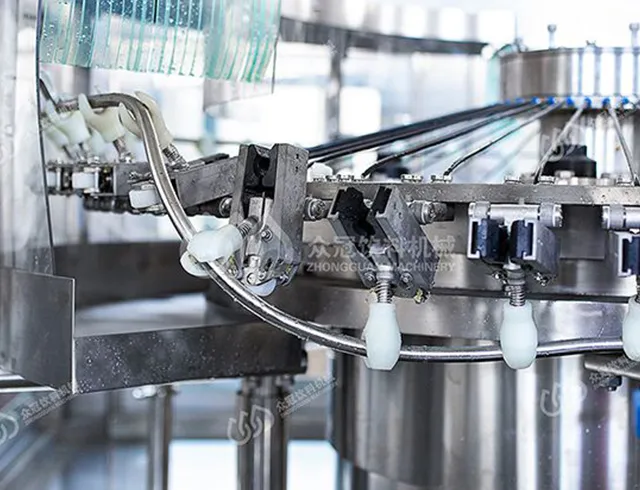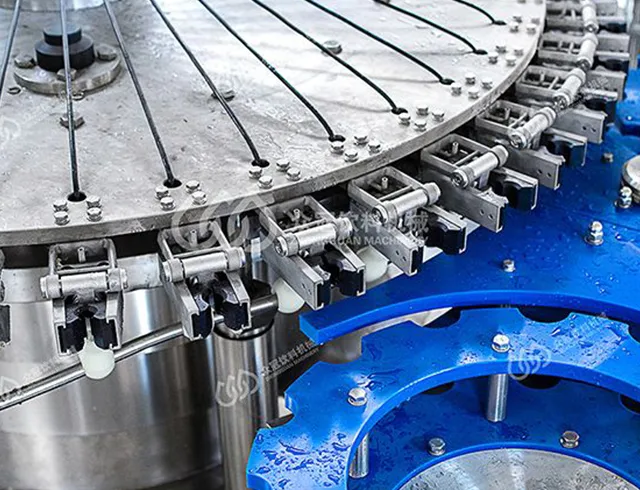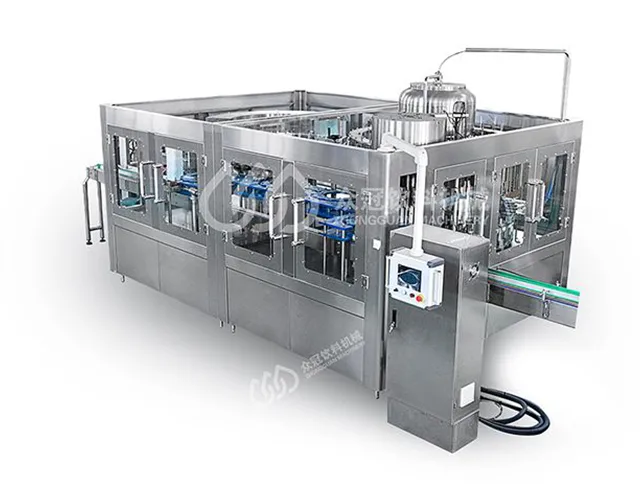 Project Name: Drinking Water Filling Machine

Model

XGF8-8-3

XGF14-12-5

XGF16-16-5

XGF24-24-8

XGF32-32-8

XGF40-40-10

XGF50-50-15

Washing Nos

8

14

16

24

32

40

50

Filling Nos

8

12

16

24

32

40

50

Capping Nos

3

5

5

8

8

10

15

Capacity(BPH)

2000

5500

8000

12000

15000

18000

24000

Suitable bottle and cap

PET circular or square with screw cap

Bottle Volume

150ml to 2.5Ltr (Customized)

Bottle diameter(mm)

Dia50-Dia115mm

Bottle heighter

160-320mm

Compress air pressure(Mpa)

0.3-0.4Mpa

Washing medium

Aspetic water

Rinsing pressure(Mpa)

>0.06Mpa<0.2Mpa

Filling temperature

Room temperature

Filling theory

By gravity

Total powder

1.5KW

2KW

2.2KW

2.2KW

3KW

7.5KW

7.5KW

Dimension  (meter)

2*1.5*2.5

2.4*1.8*2.7

2.9*2.2*2.8

2.9*2.2*2.8

3.4*2.6*2.8

4.4*3.3*2.8

4.7*3.6*2.8

Weight

 
 
 
 
 
 
 
Configuration List
No
Name
Brand
1
Main motor
ABB
2
Cap unscrambler motor
FEITUO(China)
3
Conveyor motor
FEITUO(China)
4
Rinsing pump
CNP (China)
5
Solenoid valve
FESTO
6
Cylinder
FESTO
7
Air-T contactor
FESTO
8
Pressure adjust valve
FESTO
9
Inverter
MITSUBISHI
10
Power switch
MIWE(TAIWAN)
11
Contactor
SIEMENS
12
Relay
MITSUBISHI
13
Transformer
MIWE(TAIWAN)
14
Approx switch
TURCK
17
PLC
MITSUBISHI
18
Touch screen
Pro-face
19
Air components
FESTO
20
AC Contactor
Schneider
21
Micro relay
MITSUBISHI
A bottled water filling machine line is used to filling mineral water or purified water into a PET bottle from 200ml-2000ml. Different models can satisfy the various requirement of output from 2000BPH to 36000BPH. The machine combines washing, filling, and capping three functions in a body; the whole process is automatic, suitable for PET bottles, plastic bottle filling mineral water, and pure water. Loading way using gravity or micro pressure filling makes the speed faster and more stable, so with the same model, our machine output is higher and more efficient. The machine adopts an advanced Mitsubishi programmable controller (PLC) to control the machine to run automatically, interworking with inverter running more stable and reliable. The photoelectric sensor detects all part running state, with a high degree of automation, easy operation.