Stretch Blow Molding Machine is suitable to produce different shapes
of PET/PC/PE bottles. It is widely used to produce mineral water
bottles,carbonater soft drink bottles,juice bottles,medical botties,
cosmetic and oil bottles etc.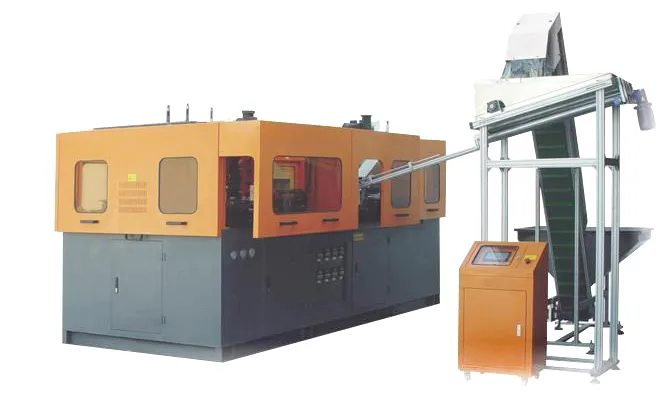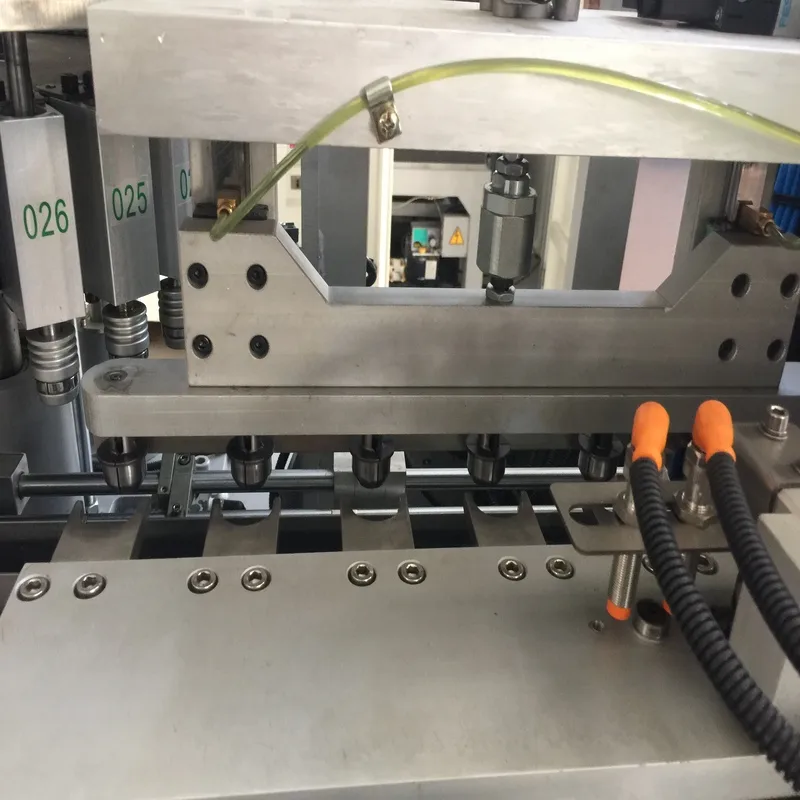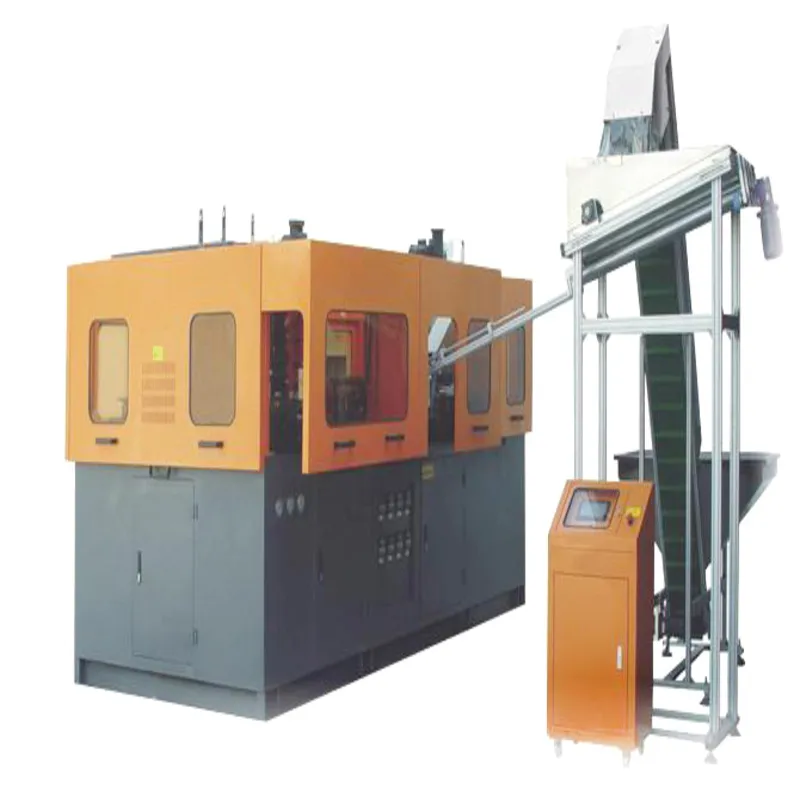 Main features : 
1.Easy to operate, just need feeding preform, other work is automatic.
2.Suitable for hot filling, PP, PET bottle blowing
3.Suitable for different preform neck size, it can change preform jigs very easily.
4.Mold replacement very easily.
5.Oven design in reasonable, adopt blowing-type, water cooling, air cooling all have. Suitable for hot environment to work, the preform neck can't distortion.
6.The heating lamp adopt infrared quartz lamp, not easy to damager, it is different than semi-auto blowing machine lamp. So it no needs frequently to change lamp. The lamp life is long, even it is broken, it can use also.
7.Our hand feeding stretch blow molding machine can add autoloader+manipulator to became fully automatic.
8.Our machine is more safety and stabilization.
9.Our clamping unit adopts clooked arm configuration self-lubricating system. So very stabilization and no noise.
Model

BL-Z2

BL-Z4S

BL-Z6S

BL-Z8S

Cavities

2

4

6

8

Capacity(BPH)

2000

4000

6000

8000

Bottle volume

100ml-2L(customized)

Body Diameter

<100mm

Max Bottle Height

<310mm

Powder

25KW

49KW

73KW

85KW

Hp air compressor

2.0m³/min

4m³/min

6m³/min

8m³/min

LP air compressor

1.0m³/min

1.6m³/min

2.0m³/min

2.0m³/min

Weight

2000kg

3600kg

3800kg

4500kg
Production Lines Flow Chart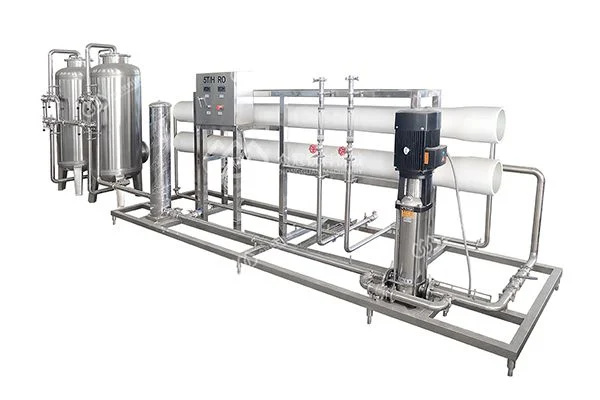 Water purification machine to treat fresh water for pure, drinking, mineral water. Our plant could make drinking water, mineral water, pure water and potable water from the water sources: Ground, spring, well, river, brackish, lake water and etc.
Raw water source: Bore whole, river, well, mountain spring, lake, etc
Automatic blow molding machine is suitable for producing PET plastic containers and bottles in all shapes. It is widely used to produce the carbonated bottle, mineral water, pesticide bottle oil bottle cosmetics, wide-mouth bottle and hot fill bottle etc.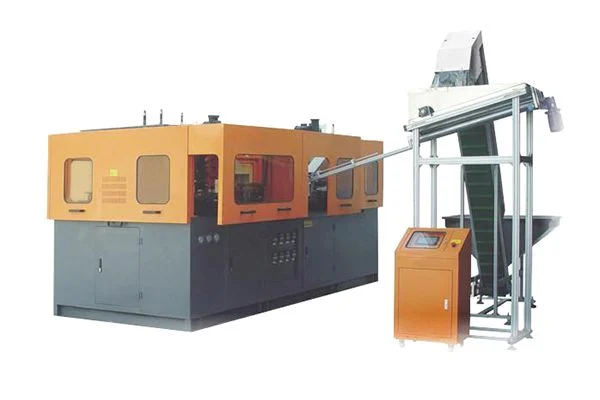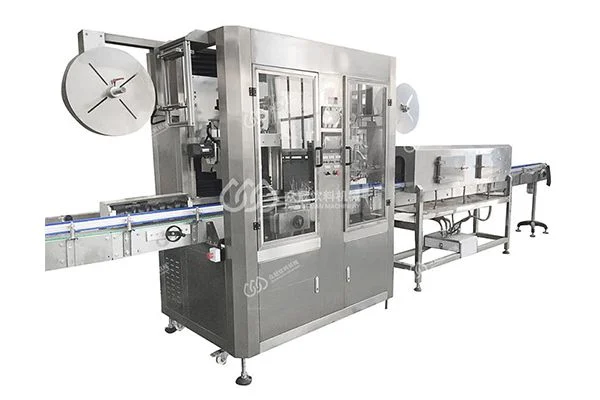 Automatic labeling machine
It adopts double driving structure which is a new and advanced driving device for the thermal shrink sleeve machine, that is, four-wheel driving, self-centering and balanced pressure of four wheels. It can achieve the good effect of transmission of labels smoothly, stably and rapidly.
This Pet Bottle Shrink Wrapping Machine is a kind of automatic unmanned operation of the L type sealing and cutting machine, widely used in mass production packaging line production, suitable for different width and height products. The Pet Bottle Shrink Wrapping Machine also has the function of contact , specially designed for packing small products.