Semi-auto 5L-15L Bottle blowing machine
It is suitable for producing PET plastic containers and bottles. Semi auto blowing machine is small with low investment, easy, and safe to operate.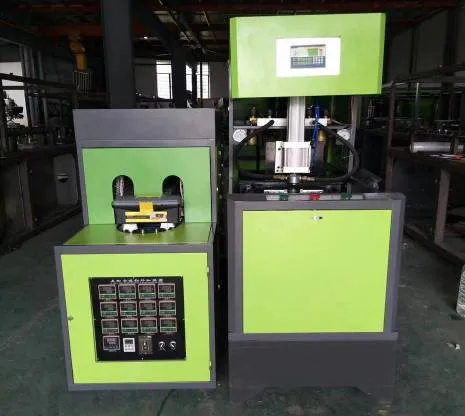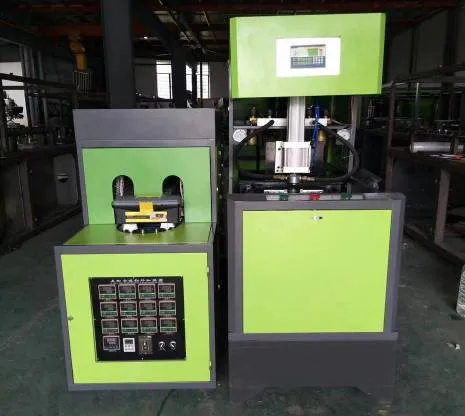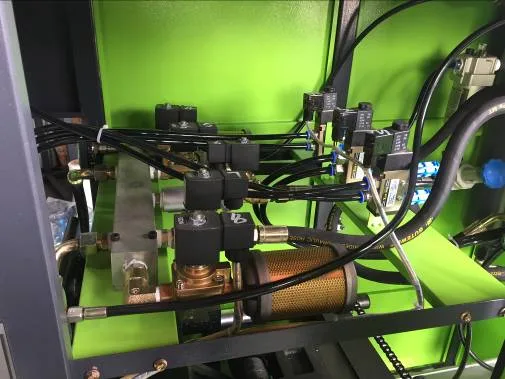 Main features : 
1, Infrared lamps adoped in the pre-heater ensures PET preforms being heated evenly.
2, Mechanical-double-arm clamping ensures mould being tightly closed under hight pressure and high temperature.
3, Pneumatic system consists of two parts: pneumatic acting part and bottle blowing part. In order to meet different requirements for both acting and blowing, it provides sufficient steady high pressure to blowing, and also provides sufficient steady high pressure to bloww large irregular shape bottles.
4, Equipped with silencer and oiling system to lubricate the mechanical pars of the machine.
5, Operated step-by-step and in semi-auto made.
6, Wide-mouth jar and hot-fill bottles can also be made.
| | | | |
| --- | --- | --- | --- |
| Model | Sino-1 | Sino-2 | Sino-4 |
| Blower(pcs) | 1 | 1 | 1 |
| Heating Oven(pcs) | 1 | 2 | 2 |
| Cavities | 2 | 2 | 4 |
| Capacity(b/h) | 500 | 1000 | 1500 |
| Total Power(KW) | 40 | 60 | 80 |
| Weight(KG) | 1100 | 1400 | 1800 |
Production Lines Flow Chart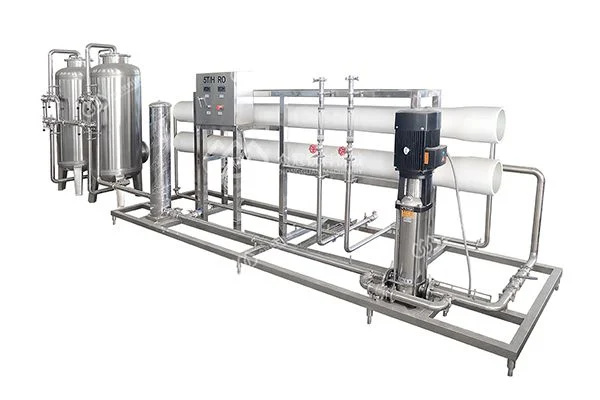 Water purification machine to treat fresh water for pure, drinking, mineral water. Our plant could make drinking water, mineral water, pure water and potable water from the water sources: Ground, spring, well, river, brackish, lake water and etc.
Raw water source: Bore whole, river, well, mountain spring, lake, etc
Automatic blow molding machine is suitable for producing PET plastic containers and bottles in all shapes. It is widely used to produce the carbonated bottle, mineral water, pesticide bottle oil bottle cosmetics, wide-mouth bottle and hot fill bottle etc.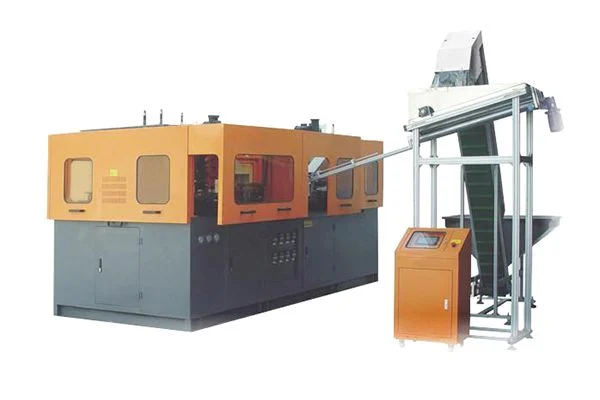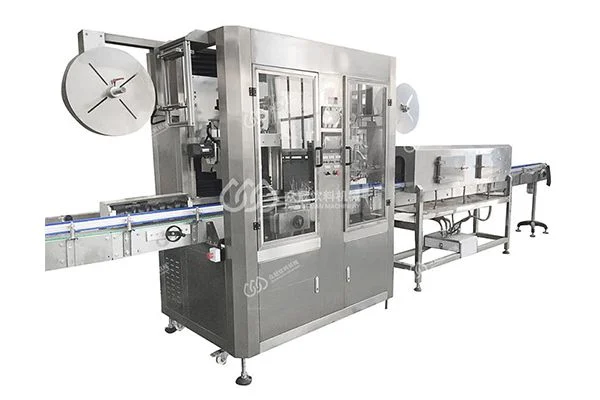 Automatic labeling machine
It adopts double driving structure which is a new and advanced driving device for the thermal shrink sleeve machine, that is, four-wheel driving, self-centering and balanced pressure of four wheels. It can achieve the good effect of transmission of labels smoothly, stably and rapidly.
This Pet Bottle Shrink Wrapping Machine is a kind of automatic unmanned operation of the L type sealing and cutting machine, widely used in mass production packaging line production, suitable for different width and height products. The Pet Bottle Shrink Wrapping Machine also has the function of contact , specially designed for packing small products.