The development of Carbonated Soft Drink (CSD)
Carbonated soft drinks are generally sweet, non-alcoholic effervescent beverages. Carbonation, addition of carbon dioxide gas to a beverage, imparting sparkle and a tangy taste and preventing spoilage. The liquid is chilled and cascaded down in an enclosure containing carbon dioxide (either as dry ice or a liquid) under pressure. Increasing pressure and lowering temperature maximize gas absorption. Carbonated beverages do not require pasteurization. Some of the most well-known examples of carbonated soft drinks are Coca-Cola, Mountain Dew, Sprite, etc.
Most scholars believe carbonated soft drinks were first mass produced around the 1850s, with manuals for bottling operations popping up around this time. These drinks have long been a favorite among children and those with a sweet tooth, since they often contain a high amount of sugar and taste almost candy-sweet.
Today, soft drink manufacturers are adapting to consumers demands for more novel flavor profiles and more healthy choices. Soft drinks such as Spindrift, which is carbonated water mixed with fruit juice and a small amount of natural sweetener, appeal to a more health-conscious crowd. The industry is ripe for innovation, with customers on the lookout for more premium soft drink beverages with interesting flavor combinations.
Consumer brand loyalty can make entry into the market difficult. There appears to be room for growth in the market of soft drinks that are lower in sugar and calories, with the recent backlash against sugar in almost all areas of the health and wellness world.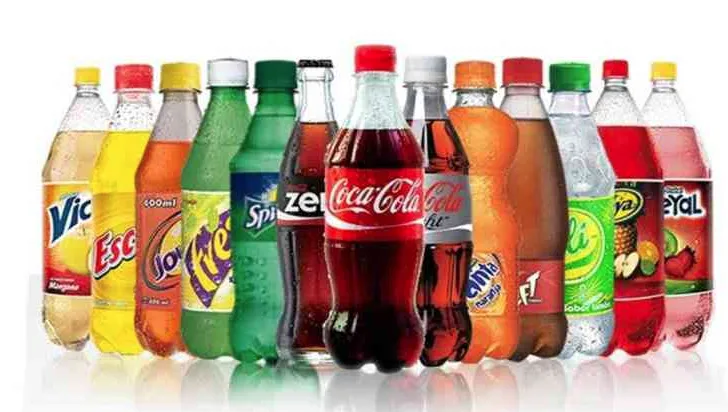 Carbonated Soft Drink (CSD) Filling Machine
This carbonated beverage filling machine combines washing, filling, and rotary capping functions in one unit. It is fully automatic and high-efficiency liquid packing equipment. 2. carbonated beverage filling machine is suitable for packing beverages containing gas. Carbonated beverage filling machine's performance follows all parts, such as filling valve, which directly contacts mediums made of stainless steel or harmless material. So it conforms to the requirements of Food sanitation. Sealing parts are made of heat-proofing rubber to meet users' technique requirements to sterilize at high temperatures.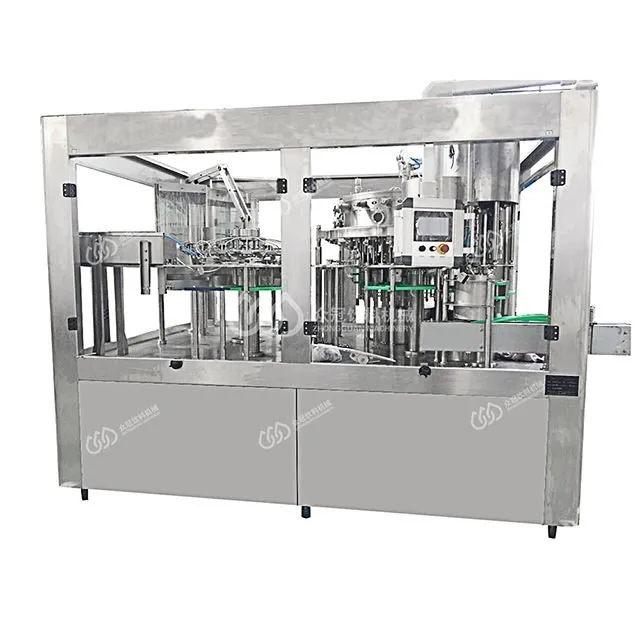 Opportunities in both emerging and established markets of SCD machines
In developed and emerging markets, there is a noticeable difference in the challenges that beverage producers face – yet both can offer opportunities for growth to the proactive CSD bottler.
In developed markets, the industry is seeing a shift to 'healthier' carbonated soft drinks. In 2015, 25% of global launches of new carbonated soft drinks carried some kind of 'natural' claim, which highlights the increasing role that such beverages are playing in the CSD market. This trend towards 'better-for-you' innovations shows no signs of slowing, with market analysts suggesting that they are likely to be important in the future prospects of CSDs in all the fastest-growing markets.
About Us
Located in Zhangjiagang City, Jiangsu SinoPAK Machinery Co.,Ltd is focusing on manufacturing the beverage bottling machinery and turn-keyplant.
With modern standard plant, advanced technology, excellent processing equipment and well-disciplined employees, we can manufacture all kinds of high-quality beverages illing machines machinery and auxiliary equipment.
We also possess authoritative certificates such as CE certificate, ISO9001-2000certificate etc. SinoPAK always provides good after services to our customers. If you are looking for a reliable merchandise of CSD filling machine, Please contact us now!