In order to understand the development of the market, SINO PAK must have a good beverage filling machine. As consumer demand increases, so does the development of filling machines. They are designed according to the needs of consumers. The first step is to consider the needs to be met when designing the filling machine.
Packaging machinery
The industry that is related to the packaging of products has a large variety of products.
This includes:
· Machines for sealing purpose
· Machines for filling purpose
· Machines for labeling purpose
If we check out the development of china's economy, we see that they don't have enough funds to have a very good budget for this purpose. They can't guarantee that the design and final product can be improved. The filling machine is rare in the high-end market.
Preference of Manufacturers
Most of the manufacturers of filling machines prefer to lower the prices of products so that they can meet the market. This might result in having low product prices and thus low profit. But this is their priority in most of the cases.
Needs of filling machinery
The need for filling machines is following both markets and people. SINOPAK machinery designs according to the requirements of users at its priority, as it increases the sale of a certain product. As there is a change in season, the demand for filling machines increases. This is much observable in the case of the beverages industry. Seasonal changes affect them a lot as the demand for that specific beverage increases or decreases in the market.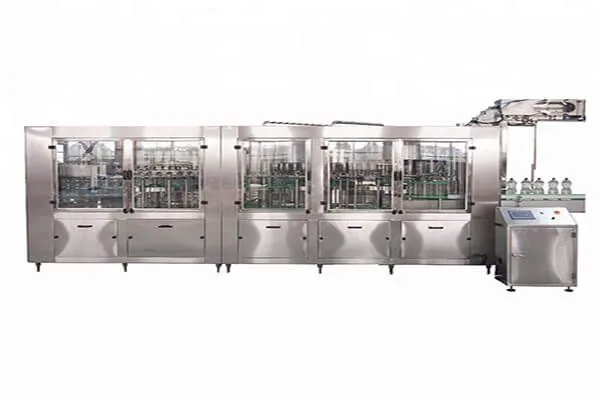 Three main categories that are going to be discussed here are:
Carbonated drinks filling machines:
In the case of carbonated drinks, filling machines must have high filling accuracy. There must be no drop after filling. The speed should also be good however, their needs can be affected by seasonal changes. SINOPAK machinery is meeting all the needs mention here.
Drinking water filling machines:
The need for this filling machine type is not seasonal. Their necessity always remains the same. Automatic water filling machines by SINOPAK provides different capacities from the 2000BPH water filling line to the 8000BPH water filling machine. They can fill up all kinds of plastic bottles such as PVC bottles.
Their demand is also not affected by seasonal changes. But somehow there demand depends on the design and the working power of the machine.
Machinery by SINOPAK are expertise in :
· Speed
· Capacity
· Low Cost
· Working principle
· Efficiency
Filling machine production line must provide the machinery that has high performance, stable and reliable filling, less expensive, less wastage of material. It should also be environment friendly to assure less harm to our nature.