Within your production process, it is very important that you are sure that the filling machine you use or if you are in the process of acquiring one, meets all the necessary characteristics for your packaging process.
In this case we will talk about the relationship between the viscosity level of your product and the filling machines. Here, we compare water filling with respect to other viscous products.
It doesn't matter if you are an SME, a simple startup or a large company, it is always very important to think about optimizing your production processes, in this case, your packaging process.
This is why we have been interested in sharing the aspects that you should consider before purchasing a filling machine, this being the first and one of the most important aspects that you should consider.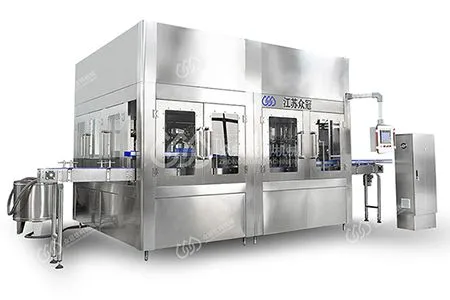 Each filling machine is designed so that its packaging quality is excellent according to the characteristics of the product. For example, the drink water filling machine is designed to achieve a high quality water filling and packaging. In the end, all the characteristics of water which makes it potable are achieved.
Paying careful attention to the design of the filling machine is so because some filling machines do not work the same for low viscosity liquids as those with high viscosity and vice versa.
Due to the importance of this, we have decided to focus this article specifically on the importance. Here, we will also explain the impact that the characteristics of your product with low or high viscosity have on your purchase decision.
Filling of liquid or low viscosity products.
In the case of liquid products such as tequila, water, fertilizers, perfumes, among others; the design of the nozzles allows the product to recirculate when it has exceeded a set level, hence the filler is called recirculation, thus allowing uniformity in all filled containers, which would not flow in the same way with a viscous.
On the other hand, in viscous products such as different types of gel, honey, some oils and more; The main mechanical system used is by means of a piston and the ducts through which the product passes, for speed purposes, are wider where a liquid could leak and create the perception of leakage or splashing when dosing due to speed, being that with viscous it works perfectly.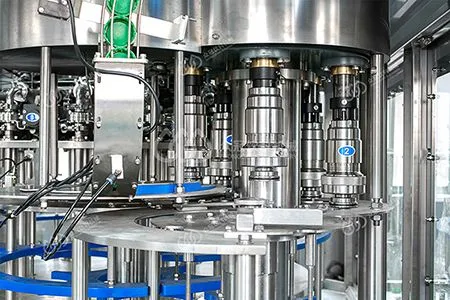 The water filling line
Compared to other liquid products, water doesn't show any viscosity. Hence, the design of the machine is in such a water that it requires less pressure as the case with the rather viscous products. Our water filling line is designed with varying nozzle sizes to accommodate a wide range of packaging container volumes.
Are you looking for drink water filling machines? Get to know our line of packaging machines for all container type and volumes. We have great versatility for you to choose the machine that best suits your needs. Most importantly, we offer a water filling line that ensures that you achieve water standard and quality for consumers. Contact us today!