A while ago, a client of ours in Henan contacted us to purchase our 15000BPH juice filling machine and have it delivered to them. As the leading manufacturer in the production of bottle filling machine. We were excited to be having our product reaching that side of the world.
We quickly set off to work as we prioritize each and every customer's order. We also aim for a long-term relationship and future deals with our client and so we take our orders quite seriously.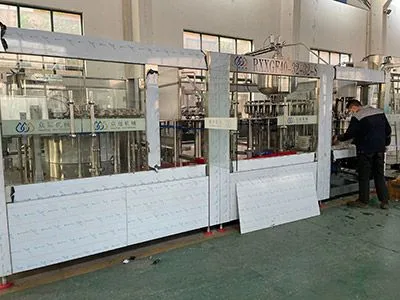 An online meeting was scheduled with the clients as a result of the social distancing precaution of the pandemic. During the meeting, detailed questions were asked from both parties and we got to understand our customer's needs. The specifications were duly noted and our client was reassured that everything was in good hands.
After the clients order, our team of engineers and research and development team quickly went to work designing and meeting the customer's specification. A prototype of the customer's specification was quickly assembled. As is custom with us, we always put our machines to proper testing before the orders are being sent out. This is to ensure proper functioning of the machine and to also ensure that no glitches are encountered while using it.
Testing of machines ensures a quality check and control on all our products and is a crucial part of the designing and production process.
A series of tests were quickly carried out on the juice filling machine. Once our team of world class engineers were satisfied with the outcomes of the test run, the machine was marked safe and ready for use. Afterward the order was ready and the test juice filling machine was shipped off the Henan.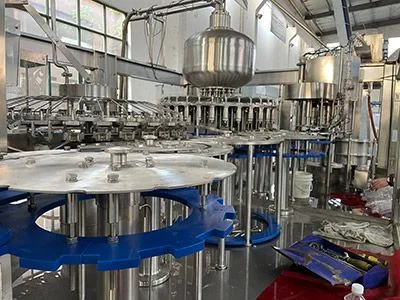 The machine was safely delivered to our clients, who quickly went about putting the machine to various tests themselves to ascertain its performance. After the tests, they observed that the machine was glitch free and safe to use for its intended purpose.
Client's feedback
Some weeks later, our clients reached out to us to give us feedback on the operation and running process of the machine.
They testified that the machine had helped save time in their bottling process and it was not just efficient but also hygienic. The machine was also helped in reducing unwanted costs which they encountered before procuring it.
This is what the message we got from their representative read;
"it gladdens us to let you know that the machine we purchased from you a while back is fully functional and operating at its best, we are pleased that you are true to your "high-quality promise" which you claimed about your product. we are looking forward to partnering with you in further deals and would highly recommend our company to anyone in need of quality bottling machines"
We are usually excited to receive such feedback as this lets us know that our customers are pleased with their purchases and we take every review seriously.
Are you in need of a reputable juice filling machine company?
Kindly click here to speak to our representative to order your high-quality juice filling machine.