The importance of juice filling machines in industries has become more prominent in recent times. This is as a result of the need to meet market demand.
The universal report on juice filling machines is valued at several million US Dollars as a result of the COVID-19 pandemic in the year 2020. It is estimated to reach approximately 4.9 billion US Dollars with a compound annual growth rate (CAGR) of 3.2% between 2020 and 2026 due to the consistent growth in the market.
However, achieving this growth in the juice filling market is dependent on some key factors, which include the market demand for the product, packaging requirements by the industry among so many others.
Furthermore, to justify the expected growth rate of juice filling machines, revenue generated from the global market size for juice production according to Statista is estimated at 111,930 million US Dollars in the year 2022 with an expected compound annual growth rate of 5.08% between 2022 and 2026.
Let us consider some of the driving factors for growth in the market size of juice filling machine.
The market is being driven by increasing consumer-driven product variation.
The leading filling machine manufacturers are turning to novel approaches to tailor items to the tastes of their clients. Customers all over the world are shifting their preferences to things that are readily available and come in tiny quantities.
Most customers require clean and improved quality products that can be easily carried around in a well-packed manner. This range from personal care products through cosmetics to food and beverage products.
Several packaging industries are increasingly expanding their number of products by playing around various packaging mechanisms based on different requirements of customers.
Increasing well-being awareness as a result of engaged personal schedules ensures the requirement for convenient and single-portion food products, culminating in the use of improved filling techniques.
Most important industrial markets would turn to making use of well packaged products to serve their customers, hence increasing their global market growth rate.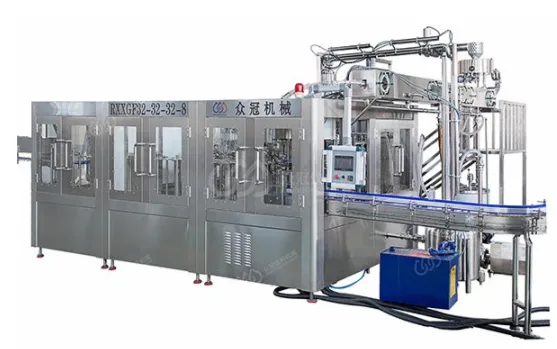 Establishment of Standards and Control Techniques to Increase Market Growth
Diverse kinds of standard packaging procedures with multiple applications are achieved as a result of standards implementation and control mechanisms in the packaging industry.
Strict actions of the government to regulate the manufacture of standardized machines in plants has enabled different filling machine manufacturers to produce quality machinery.
While attaining the safety standards set by government regulators on a world-wide scope, these machines are reasonably cheap and offer logical procuring activity to the final consumer.
There is an expected growth in the global market as a result of an increased rate of production in the manufacturing sector.
Contact Us Today for premium Juice Filling Machine
No doubt, the introduction of a juice filling machine has helped and is helping to increase the market size as well as ensure better productivity to meet customer's demands.
With our years of experience and certification, we are set to deliver to you premium quality juice filling machines for your industrial applications. Kindly contact us today to get yours at affordable prices.