There are many types of filling machines used to package the variety of products in today's marketplace including liquids, pastes, chunky products, powders, granules, tablets, capsules, etc. Most filling machines are available from semi-automatic tabletop versions all the way up to high speed production line machines, including rotary fillers. Even within categories of filling machines there are often many choices available, so we always encourage you to call or email us to make sure you are buying the exactly correct machine for your application(s). This article mainly introduces the types of liquid filling machines.
There are usually different filling types according to different filling standards. According to the degree of automation, the types of filling machines are: manual filling machines, semi-automatic filling machines, and fully automatic filling machines.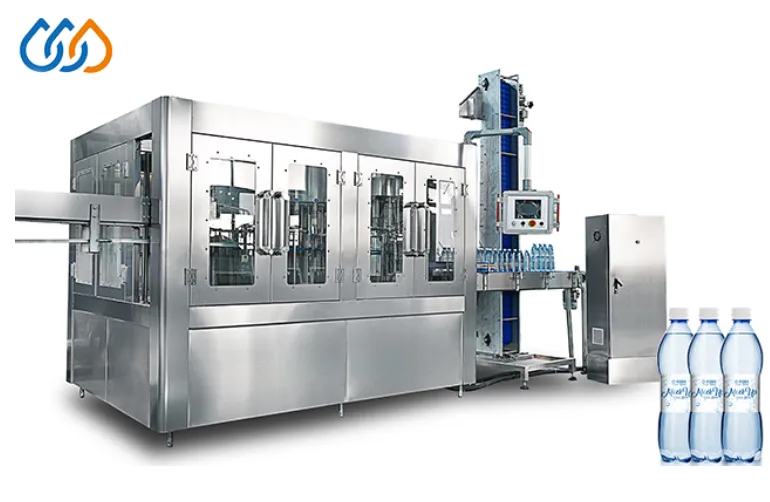 MANUAL FILLING MACHINES
These are manually operated and will need no power or electrical source. They are generally used for packing highly viscous liquids like creams, gels, and shampoos but will also suffice for medium viscosity liquids. Manual filling machines are ideal for small scale productions or laboratories where they will provide a higher output speed and increased accuracy than when the liquids are poured by hand. They are ideally used for filling vial and bottles with about 600ml capacities and have a production speed of 15-900 bottles/hour.
SEMI-AUTOMATIC FILLING MACHINES
These will be faster compared to manual machines and will suit medium and small scale production processes during a high-volume season. Semi-automatic machines are designed with nozzle, syringe and piston parts which guarantee they maintain a zero-drip operation. They can be used to package all types of liquids and those containing small food articles and even adhesives. Semi-automatic machines have filling ranges of 5-100ml and production speeds of 800 fills/hour.
FULLY AUTOMATIC FILLING MACHINES
These are used for large-scale operations and in companies with high production needs. Automated filling machines are generally used with variable speed conveyor systems and for packaging, liquids with all levels of viscosity and those with suspended particles. Some manufacturers also configure their automated machines based on the type and volume of the filling container you are using for your product. You can also add filling heads on the machines to boost your company's production rates. Automated filling machines can fill 5-10ml of a product and generate 120 bottles/hour.
According to the filling principle, All liquid filling systems fall into following categories.
Liquid Bottle Filling Machine
Liquid bottle filling machine is generally used in pharmaceutical and food industry. Bottles and containers are passed on the conveyor belt and filled with the liquid through nozzles. These machines come in different variants with a different mechanism. They can be of manual, semi, or fully automatic types. With advanced technology, automatic liquid bottle filling machines are capable of giving maximum productivity and are durable for a longer period. Variable speed and height-adjustable nozzles make it suitable for a different type of bottles.
Digital Liquid Filling Machine
The digital liquid filling machine is a semi-automatic machine, used to fill an accurate amount of liquid in bottles and containers. These machines work on the principle of gear pump filling. It is a compact machine with an attached silicon pipe. These machines have low power consumption and are easy to operate. Suitable for all types of liquids with various densities, these digital liquid filling machines have a capacity of filling 100 to 500 bottles per hour. The tank is attached at the rear end while bottles are filled from the front. The quantity of liquid that needs to be filled and the time gap between each bottle is punched through the digital keypad.
Aseptic Liquid Filling Machine
Aseptic filling machines are used for storing sterilized liquid products, especially medicines, in previously sterilized containers under sterilizing conditions. This process needs a clean and contamination-free environment so that product is shelf-stable and does not need refrigeration. Tubes that need to be filled are lined and stacked together. Then a nozzle fills them one by one. After filling the tubes, a stopper is pushed on the mouth of the container almost instantaneously. It makes sure that there is no entrance of any particle from outside. With innovations in technology running cost of aseptic liquid filling machines has been reduced.
Servo Based Linear Piston Filling Machine
Servo based linear piston filling machine is a volumetric filling machine which is suitable for filling various viscousfluids.The number of filling nozzles in these machines can be custom made according to your need like 6/ 8/ 10/ 12/ 16. It is driven by a servo motor and piston system. It is easy to operate through a digital panel. The digital panel also helps in applying force with variable magnitude. This servo based piston filling machine has a high rate of accuracy.
About SinoPAK
Located in Zhangjiagang City, Jiangsu SinoPAK Machinery Co.,Ltd is focusing on manufacturing the beverage bottling machinery and turn-keyplant. With modern standard plant, advanced technology, excellent processing equipment and well-disciplined employees, we can manufacture all kinds of high-quality beverages illing machines machinery and auxiliary equipment. We also possess authoritative certificates such as CE certificate, ISO9001-2000certificate etc. SinoPAK always provides good after services to our customers. If you are looking for a reliable merchandise of water filling machines, Please contact us now!