Good news! 18000bph water production line will be sent to Zhejiang ,China. Look at the following pictures. Our staff are working to complete the delivery task.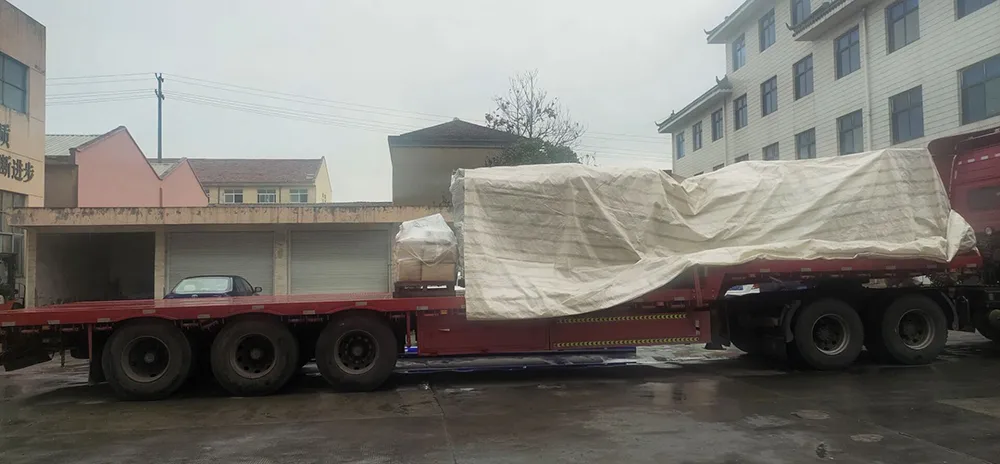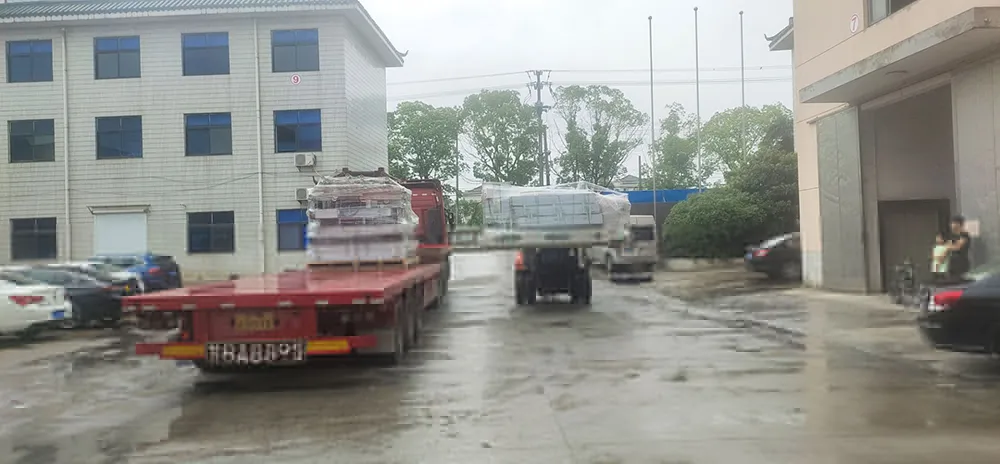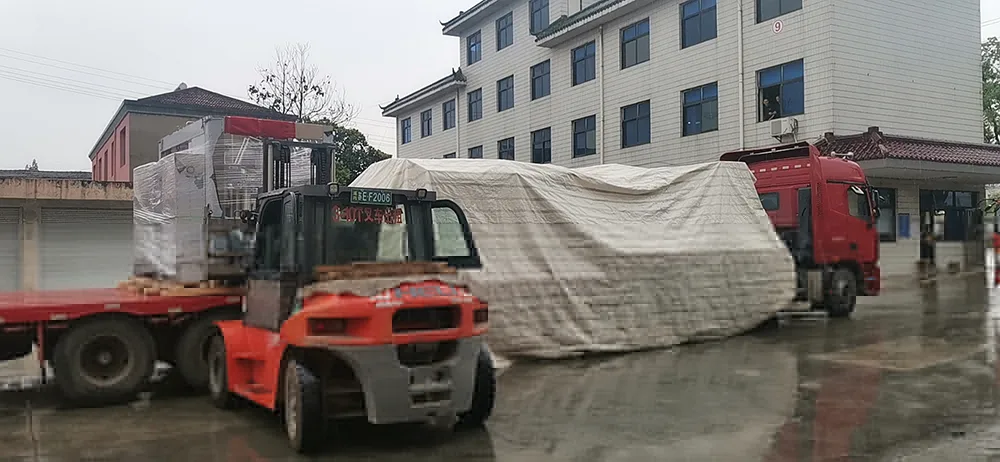 We have 10 years of experience in production design for the customer solve the problem of PET water production line, we can help you with the most advanced technology, with the lowest cost to achieve production goal, our company regards quality as enterprise life, and this concept through to production of each link, to provide customers with excellent equipment is the goal of our efforts.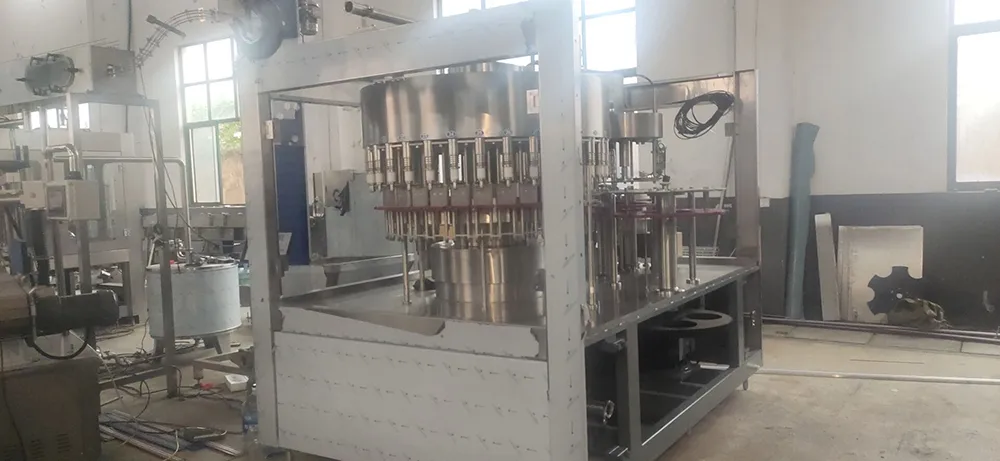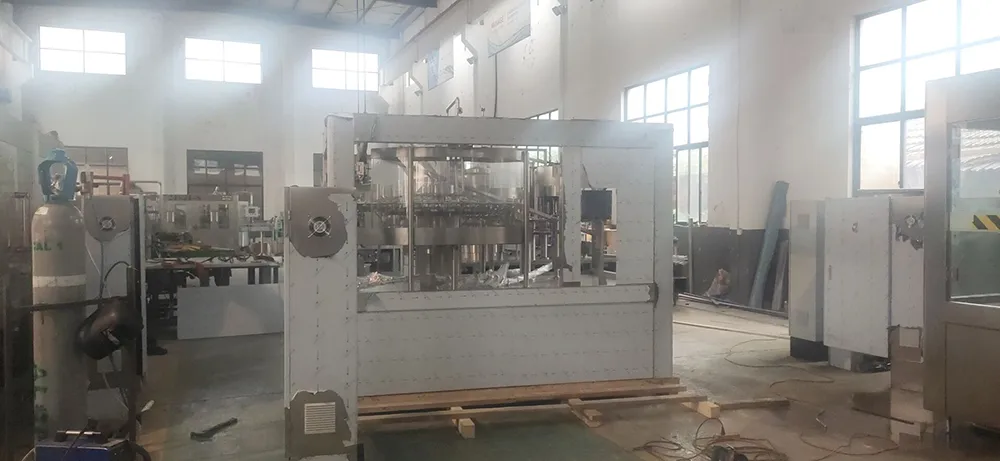 Water Treatment
Used for pure water, mineral water and other bottled water, water for food and beverage production.
It is mainly composed of the following equipment water-treatment system (water tank, multi-medium filter, active carbon filter, ionexchanger, millipore filter), membrane separation system (ultra filter, nanometer filter, RO system), electrodialysis device, sterilization system (UV device, ozone device), product water tank and so on.
Water Treatment Equipment
SinoPAK manufacturers the comprehensive and reliable water treatment equipments for the beverage plant, bottled water plant, beer, wine, supplier.
Mulit-media pre-filter (pp sediment filter,activated carbon, pp sediment high precision precision filter )(capacity:1-200M3/hour);
Water softener (capacity:1-200M3/hour);
Reverse Osmosis (RO) pure water equipment (Capacity:1-100M3/hour);
UF Mineral Water Equipment (Capacity:1-200M3/hour).
Blow Molding Machine
Automatic or Semi Automatic PET Blow Moulding Machine With Capacity 100-12000BPH.
Water Filling Machine
Automatic or Semi Automatic PET Blow Moulding Machine With Capacity 100-12000BPH.
Labeling Machine
Automatic or Semi Automatic PET Blow Moulding Machine With Capacity 100-12000BPH.
Packaging Machine
Automatic Film shrinking packing machine have L automatic type , Liner automatic type and a semi-auto type.
Except the water production line, we also have Juice Hot Filling Line and Carbonated-Soft-Drink Filling Line.
Juice Hot Filling Line
Hot filling includes 100% pure fruit juice, tea, energy drinks and granules, How to choose the right production line? "Details determine success or failure", SinoPAK has been quality-oriented since its establishment.
No matter what type of beverage you produce, our expertise, technology, and service, we have made major breakthroughs in maintaining the durability of packaging bottles and the stability of the production line. At present, we have solved more than 200 cases of heat pipe installation in the world, including Spain, Panama, Yemen and other countries and regions.
Carbonated-Soft-Drink Filling Line
Whether it is glass, pet or aluminum machines production lines, our customers are all over the world, including beer, water, beverage and juice manufacturers, and alcohol production suppliers. The special shape of the bottle is innovative when it meets the needs of customers, providing customers with the machines, components and professional solutions they need for production.
Not only do we plan, develop and manufacture complete production lines for all machines for the processing, canning and packaging technology departments, but we also have a professional technical team to customize digital solutions for customers to ensure customer stability during use.
Why Choose Us
Located in Zhangjiagang City, Jiangsu SinoPAK Machinery Co.,Ltd is focusing on manufacturing the beverage bottling machinery and turn-keyplant. With modern standard plant, advanced technology, excellent processing equipment and well-disciplined employees, we can manufacture all kinds of high-quality beverages illing machines machinery and auxiliary equipment. We also possess authoritative certificates such as CE certificate, ISO9001-2000certificate etc. SinoPAK always provides good after services to our customers. If you are looking for a reliable merchandise of water filling machines, Please contact us now!