In recent years the food sector has become more important, as a result of this an industry has emerged that includes specialized equipment for food processing. These specialized equipment are designed with a superior technical capacity. Today, filling line manufacturing are engaged in several innovative endeavors which allow them to design and implement advanced transformation and packaging equipment, including the filling machine, designed for each need.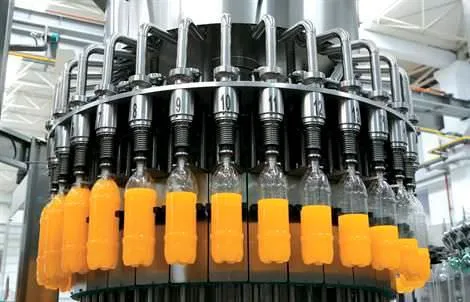 With the breadth of this sector, attempts have been made to group machinery for the food industry into three groups:
• Bottling and packaging of liquid or pasty products (cleaners, pasteurizers, positioners, conveyors, rotary cutters for bottle domes, fillers, dosing machines, labeling machines, etc.).
• filling and Packaging (packaging machines, sealers, machines for forming and closing flexible containers, cartoning machines, case packers, sealers, control and measurement equipment, strapping systems, and palletizers).
• Agri-food industry (that is, the one related to the pastry, milling, cocoa treatment, canned vegetables and fish, winemaking, etc.) subsectors.
One of the most important areas of the general food packaging process is the fruit juice filling and packaging. Here, an essential equipment is employed which is the fruit juice filling machine manufacturers especially those in the research and development unit are focused on coming up with more advanced products and machines that ensure ease of operation of the machine, an increased and more efficient processing method. Another important aspect to take into consideration is safety.
Today, poor handling of products result in poor quality of the finished product which is pushed to the market. To ensure quality control, these machines are designed to eliminate possible contamination means while ensuring the safety of the food product.
With an array of juice filling machines, different models and capacities available in the global market, it is becoming a challenge in choosing the right equipment for your beverage production needs. However, experts have advised that setting some standards will help you to get the best from the market.
First, you don't have to make price your priority when going for the best quality. You don't have to compromise price for quality. The juice filling line price varies, but be sure to get the best quote from your chosen manufacturer. Ensure that you liaise with the right suppliers for your machine needs. Doing so will ensure continuity while saving you cost in the long run. But how do you get a reputable supplier? You can do so by consulting websites of manufacturers and getting more info from reviews.
Take away
Having the right machine for each phase of your production (mixing, cutting, crushing, packaging) means, speed up and multiply your productivity. Guaranteeing in this process with the desired safety and hygiene.
We develop machinery solutions for the industry, from custom-made equipment to complete lines. Guaranteeing an extended useful life, with low maintenance costs and compliance with the highest hygiene and safety requirements.
If you require information about the machinery that we offer, you can reach us here.