We have noticed that the American online alcohol distribution platform has made new predictions for the alcoholic beverage industry in 2020. In view of the impact of the epidemic, the alcoholic beverage industry has been completely overturned, and some new trends have emerged, such as the rise of home bartending, The continued growth of hard soda and the rise of independent brands.
Although online alcohol sales will continue to grow in 2020, the outbreak of the epidemic has led to a surge in e-commerce alcohol sales. In the context of the ever-changing consumption of alcoholic beverages, the following are predictions for 2020 and the future.
Hard soda
In 2019, hard soda surpassed the beer/soda/cider category, and for the first time occupied most of the sales share of this category on July 4, and has maintained this top position ever since.
At the beginning of 2020, the popularity of hard soda continued to rise. In the first five months of this year, hard soda accounted for 18.71% of the beer/soda/cider category on a certain platform. In contrast, light lager, which was once the category leader, accounted for 15.38% of sales, IPA beer accounted for 11%, and American beer accounted for 9.72%.
The sales share of hard soda in beer/soda/cider in 2018 was only 4.75%, and sales at the beginning of 2020 showed significant growth. Another round of growth is expected this summer, and this category will continue to exist.
Aluminum can packaging
Aluminum cans have two macro consumption trends: convenience and discovery. Aluminum cans are lighter, more durable and easier to transport, allowing them to be used in more places than glass bottles. Aluminum cans also provide consumers with the ability to experiment with new brands or styles without having to promise the quantity and price of standard format drinks.
During the quarantine period, RTDs in particular experienced tremendous growth. On related platforms, sales growth during the week of May 18 exceeded the baseline by 841%.
In the past, this field was mainly defined by cheap, popular producers, but the craft beer movement has allowed many people to see the prospect of drinking canned high-end alcoholic beverages, and we are now seeing this trend expand to other categories. In view of this growth, the company expects more brands to offer canned wine and spirits products by 2020.
Healthy alternatives will continue to rise
Consumers, especially millennial consumers, think more about what they eat. For some people, this means paying more attention to the alcohol products they consume; for others, it means abstaining from alcohol altogether. Because of the impact of the epidemic, consumers pay more attention to their health, and this trend will continue.
It is expected that by the second half of 2020, the demand for beer, wine and low-alcohol spirits will exceed that of traditional products. In addition, the company expects that alcoholic beverages with healthy ingredients will become popular. CBD beverages will be one of them, and nearly one-third of independent retailers firmly believe that these products will significantly increase their sales.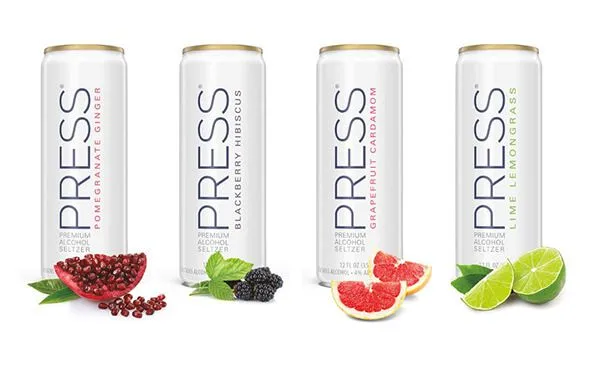 The rise of independent brands
Craft beer brands that were previously only available in limited markets are now readily available in stores across the United States.
According to reports, more and more small independent beers may be taking away the "craft brewing" concept that many big brands rely on. Many independent brands of beer, wine and spirits have experienced sales growth in 2019.
This situation continues until the first half of 2020. After mandatory quarantine across the United States, data shows that independent beer companies' market share has risen sharply. Although established brands such as bourbon and red wine are still dominating the industry by large companies, the popularity of niche brands such as orange wine, sake and shochu will continue to rise.
High-end
In the past 20 years, consumers have been attracted by higher-end wine products. Despite the economic impact of the epidemic, the high-end trend of various types of wines and spirits will remain strong by 2020. As 2020 progresses, consumers may look for added value when buying high-end products.
The rise of family bartending
Due to the impact of the epidemic, more and more consumers have begun to make high-quality cocktails at home. Gin, mezcal and tequila all experienced more than expected growth in March, April and May. In the week of May 18, these three types of data exceeded the baseline. Sales of cocktail essentials such as liqueurs and bitters have also increased significantly; in the same week, sales of liqueurs, sweet wines and gin increased by 826%, while sales of mixers, syrups and bitters increased by 970%.
It is predicted that even if restaurants and bars reopen, this trend will continue, and consumers will seek to purchase high-quality cocktail ingredients to obtain a higher family bartending experience.
Online liquor sales will continue to prosper
Before 2020, consumers have begun to turn to the choice, convenience and immediacy provided by alcohol e-commerce, but the emergence of the epidemic has led to a surge in online alcohol sales. As consumers' purchases per order increase and new online alcohol buyers enter e-commerce channels, sales growth averages about 400% higher than the baseline. Consumers will continue to buy alcohol online because people are becoming more aware of the convenience and choices provided by e-commerce.
Over time, consumer expectations will only increase. The increase in demand for alcoholic beverages has led to the rapid development of beer filling machines, cocktail filling machines and other alcohol filling machine manufacturers.
If you want to find a high-quality beer filling machine, you need to contact a professional beverage machinery manufacturer. SinoPAK Machinery may be your best choice.