On April 17, we welcomed two clients from Latvia who visited our company to inspect our 6000bph carbonated beverage filling machine and carbon dioxide mixer. The purpose of their visit was to gain a better understanding of our machine and ask technical questions related to it.
During their visit, the clients were able to see our state-of-the-art machinery in action and were impressed with its efficiency and accuracy. They were particularly interested in learning about the advanced technology behind our equipment and how it could benefit their own business.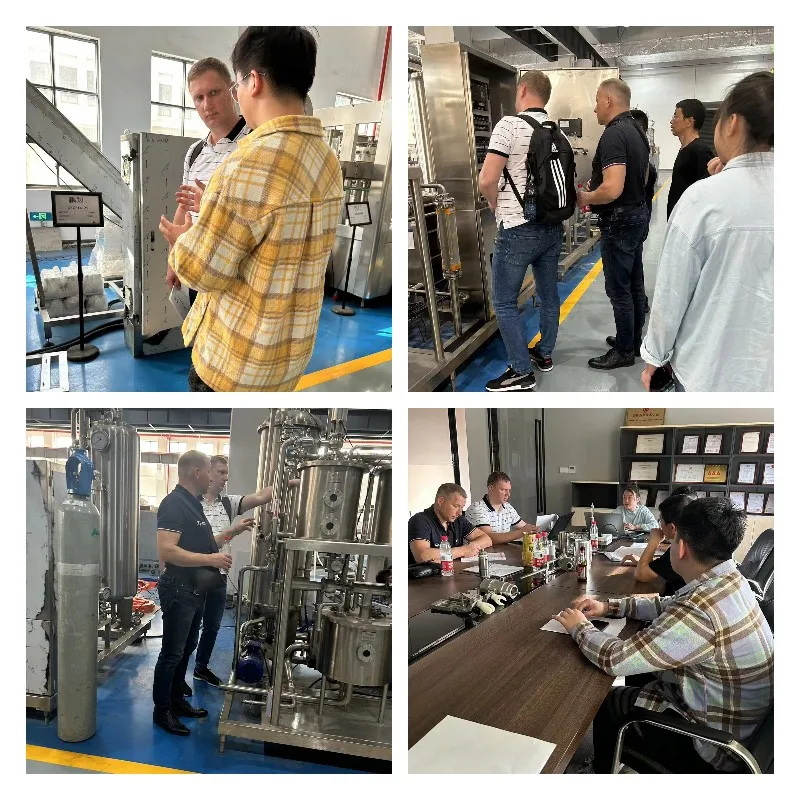 Our team of experts was on hand to answer all of their questions and provide them with detailed explanations of the various features of our machinery. We were able to address any concerns they had and helped them to gain a better understanding of the capabilities of our products.
After a friendly meeting, we were able to establish a close working relationship with our clients. This will be beneficial for both parties as we move forward and explore opportunities for collaboration.
In conclusion, the visit of our Latvian clients was a great success. We were able to show our high-quality beverage filling machines and auxiliary equipment, and build a strong relationship with our clients. We look forward to the opportunity to work together in the future and continue to provide them with the best possible service and support.