Factory Supplier Complete Bottled Mineral Water Filling Line /Drinking Water Production Line /Pure Water Bottling Plant
3-in-1 filling machine, combined with rinsing, filling and capping. It is used for mineral water, pure water, and other drinking water filling in PET bottles ranges from 200ml-2L, and capacity from 2000-24000BPH.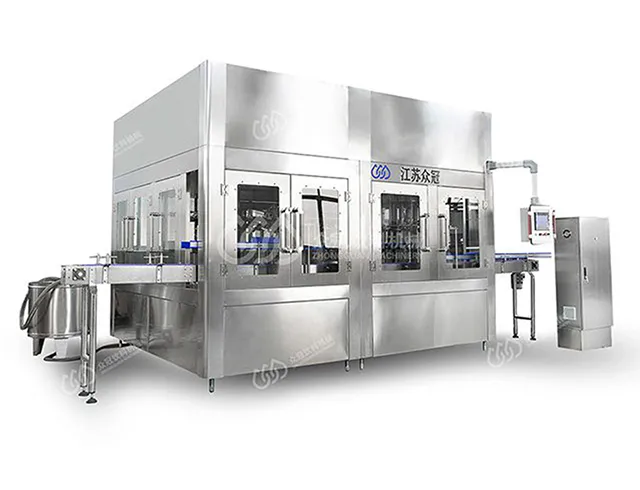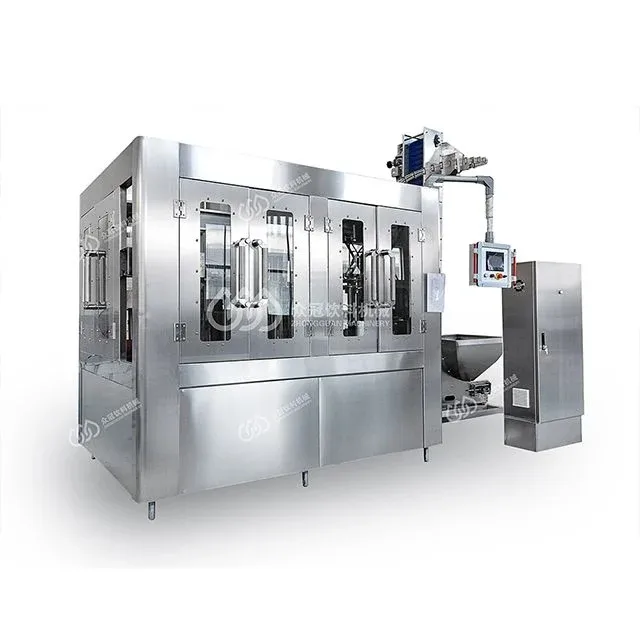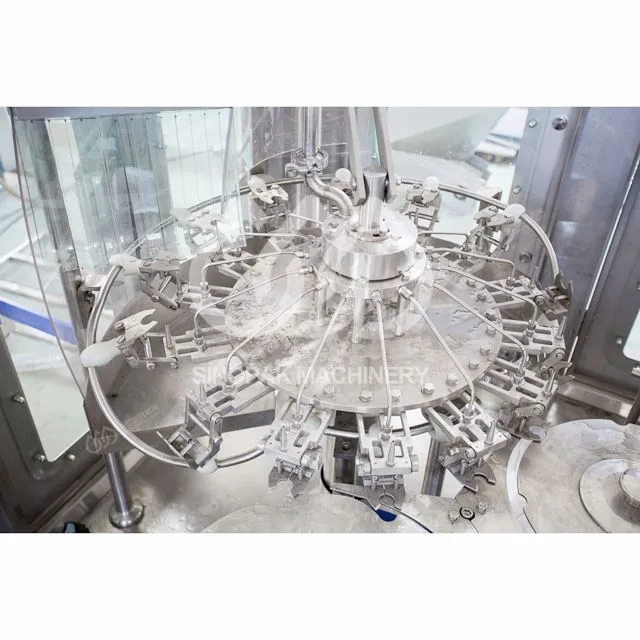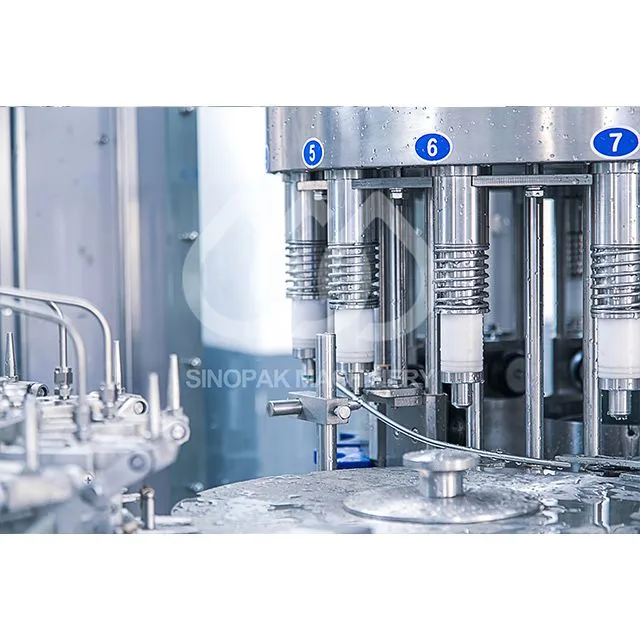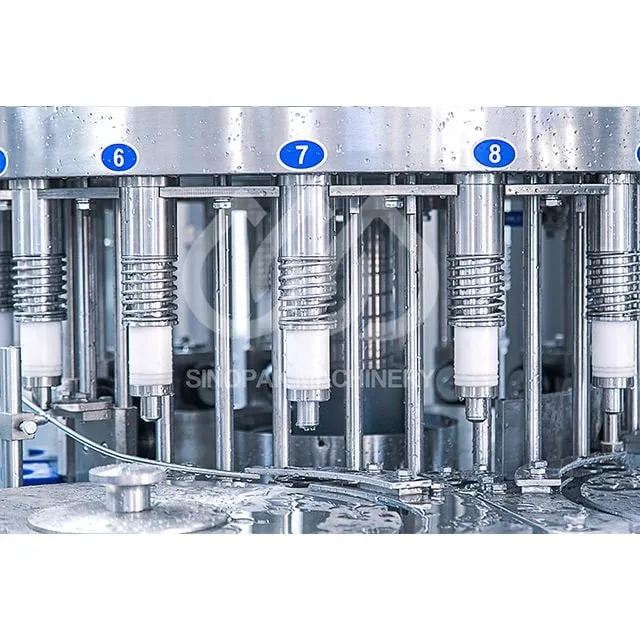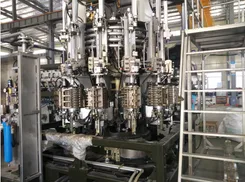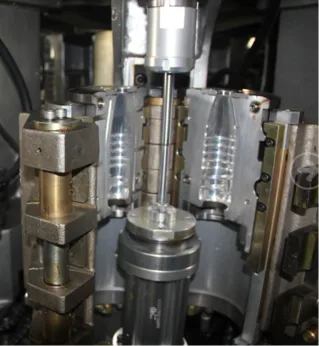 Main features : 
1)The machine has compact structure, perfect control system, convenient operation and high automation .

 2)Parts in contact with materials are made of imported high quality stainless steel, no process dead Angle, easy to clean.

3)High precision, high speed quantitative filling valve, accurate liquid level without liquid loss, to ensure excellent filling quality.

4)The capping head adopts constant torque device to ensure the capping quality.

5)Adopt efficient capping management system, with perfect cap loading  technology and protection device.

6)It is not necessary to adjust the height of the equipment to change the bottle size. It can be realized by replacing the star wheel of the bottle, which is simple and convenient to operate.

7)The filling system adopts the bottle – bottling technology to avoid the secondary pollution of the bottle mouth.

8)The control system has the functions of automatic water level control, missing cap detection, automatic stop of bottle flushing and output counting.

9)The bottle washing system adopts the efficient cleaning spray nozzle produced by American spray Company technology, which can be cleaned to every place in the bottle.

10)The main electrical components, electronic control valves, frequency converters and so on are imported parts to ensure the excellent performance of the whole machine.

11)All components of pneumatic system adopt international famous products.

This machine integrated three function: 1. Rinse the empty pet bottle, 2. filling the rinsed bottles, 3. capping the filled bottles
Project Name: Drinking Water Filling Machine
Model
XGF8-8-3
XGF14-12-5
XGF16-16-5
XGF24-24-8
XGF32-32-8
XGF40-40-10
XGF50-50-15
Washing Nos
8
14
16
24
32
40
50
Filling Nos
8
12
16
24
32
40
50
Capping Nos
3
5
5
8
8
10
15
Capacity(BPH)
2000
5500
8000
12000
15000
18000
24000
Suitable bottle and cap
PET circular or square with screw cap
Bottle Volume
150ml to 2.5Ltr (Customized)
Bottle diameter(mm)
Dia50-Dia115mm
Bottle heighter
160-320mm
Compress air pressure(Mpa)
0.3-0.4Mpa
Washing medium
Aspetic water
Rinsing pressure(Mpa)
>0.06Mpa<0.2Mpa
Filling temperature
Room temperature
Filling theory
By gravity
Total powder
1.5KW
2KW
2.2KW
2.2KW
3KW
7.5KW
7.5KW
Dimension  (meter)
2*1.5*2.5
2.4*1.8*2.7
2.9*2.2*2.8
2.9*2.2*2.8
3.4*2.6*2.8
4.4*3.3*2.8
4.7*3.6*2.8
Production Lines Flow Chart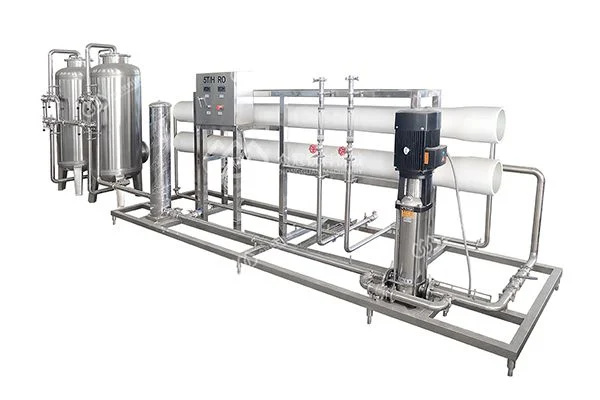 Water purification machine to treat fresh water for pure, drinking, mineral water. Our plant could make drinking water, mineral water, pure water and potable water from the water sources: Ground, spring, well, river, brackish, lake water and etc.
Raw water source: Bore whole, river, well, mountain spring, lake, etc
Automatic blow molding machine is suitable for producing PET plastic containers and bottles in all shapes. It is widely used to produce the carbonated bottle, mineral water, pesticide bottle oil bottle cosmetics, wide-mouth bottle and hot fill bottle etc.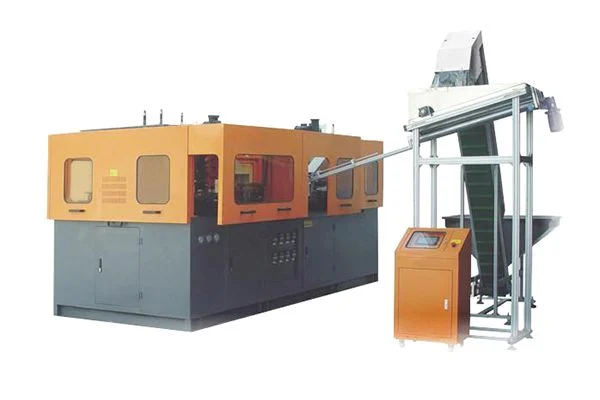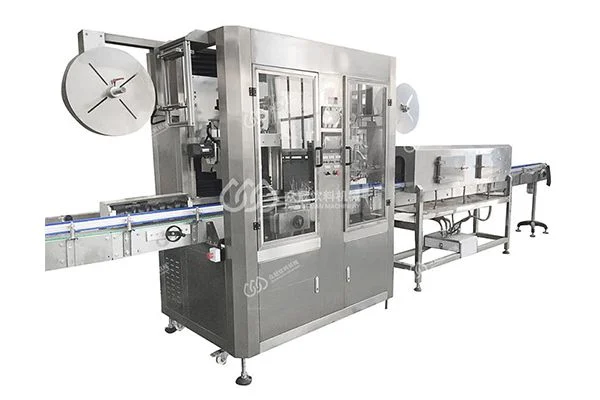 Automatic labeling machine
It adopts double driving structure which is a new and advanced driving device for the thermal shrink sleeve machine, that is, four-wheel driving, self-centering and balanced pressure of four wheels. It can achieve the good effect of transmission of labels smoothly, stably and rapidly.
This Pet Bottle Shrink Wrapping Machine is a kind of automatic unmanned operation of the L type sealing and cutting machine, widely used in mass production packaging line production, suitable for different width and height products. The Pet Bottle Shrink Wrapping Machine also has the function of contact , specially designed for packing small products.