In July 2020, the SinoPAK team got in touch with Mr George through Alibaba, the owner of A Liquidfastfill SRL Brewery, a Romania-based company specializing in the production of high-end craft cans and bottled beers. A Liquidfastfill SRL is brewed to its own exacting standards and it is A Liquidfastfill SRL's daily mission not to disappoint itself or its valued customers.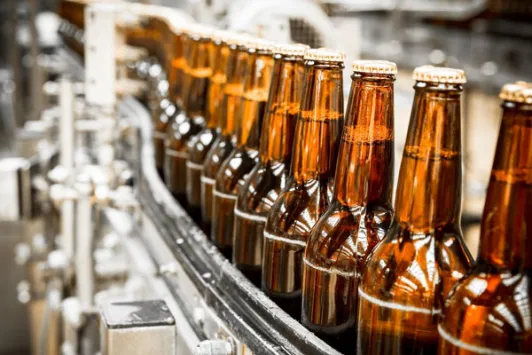 During the communication, Mr George mentioned that he wanted to add a 500ml 500BPH beer filling line, and at the same time involved a problem that often existed in the beer filling process: Foaming too much can often be seen at the filling site of the brewery.
Then the SinoPAK team explained the matters which need to be paid attention in the beer filling process through video chat with Mr George for many times. When filling beer, the filling speed should follow the slow-fast-slow law. Start slowly to prevent a lot of foam, and end slowly to reduce the inertia of the flow and make the liquid level accurate. And the speed in the middle is not as fast as possible, it should be limited by no foaming, not to mention the flow rate is restricted by the outer diameter of the return trachea and the inner diameter of the bottle mouth. After getting the professional answer from SinoPAK, Mr George finally made up his mind to cooperate with SinoPAK. In August, A Liquidfastfill SRL signed a contract with SinoPAK for the purchase of a 500ml 500bph beer filling line. In October of that year, the equipment was produced and debugged qualified.
In December 2020, A Liquidfastfill SRL officially put the 500ml 500bph line into production. The production line has been in stable production. In 2021, Mr. George asked for more shunt umbrellas, sealing rings and other accessories. SinoPAK's after-sales team communicated with them in a timely manner and sent the accessories quickly. Mr. George is very grateful for SinoPAK's service.
If you want to know some customer cases about water filling lines, you can click here to learn more about it.