There is another piece of good news today. Water Treatment System& Water Filling Whole Line are Shipping to Malaysia. Our workers are working to confirm the delivery on time and safe arrival at the customer side. Here are several photos taken by us.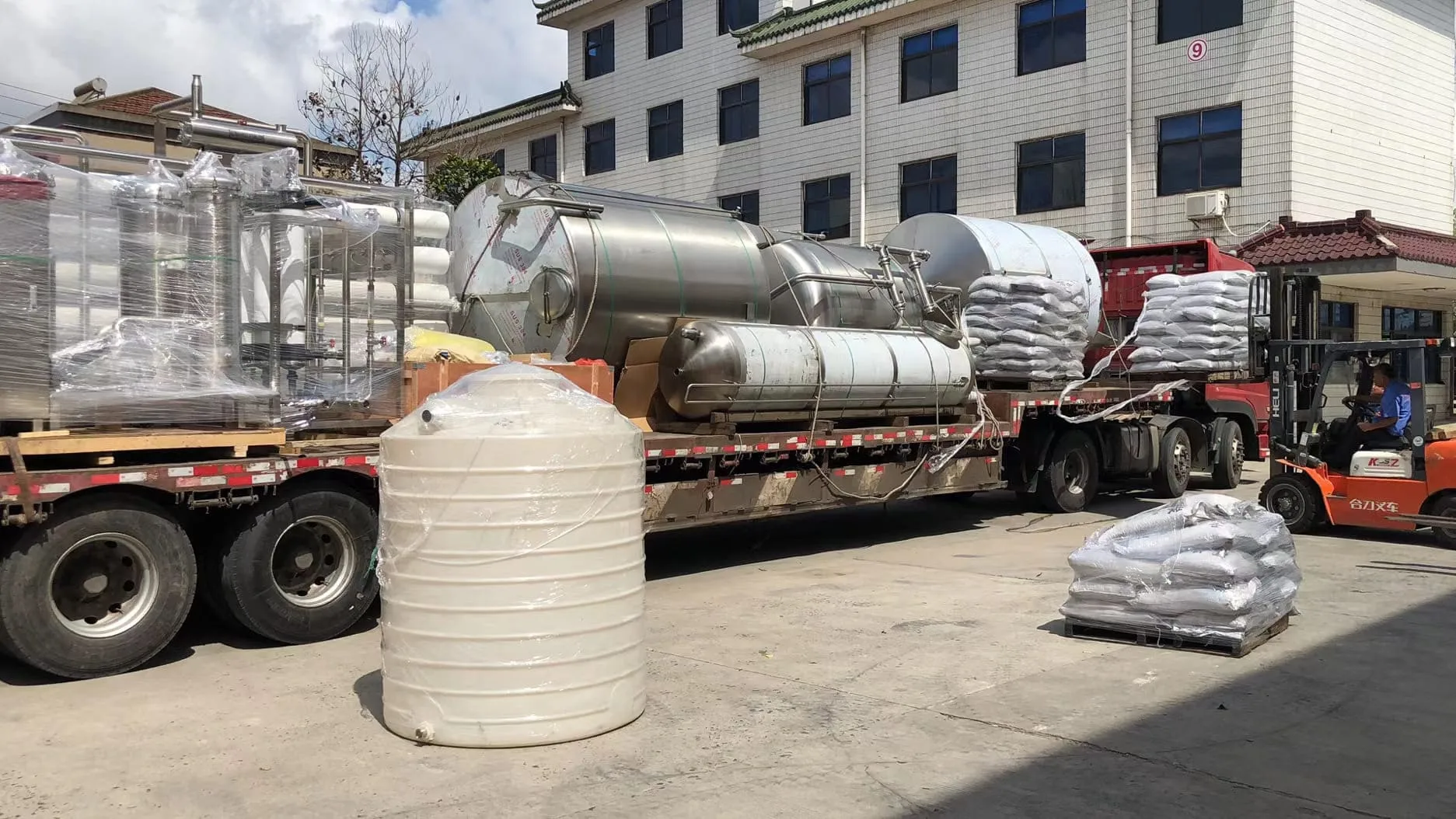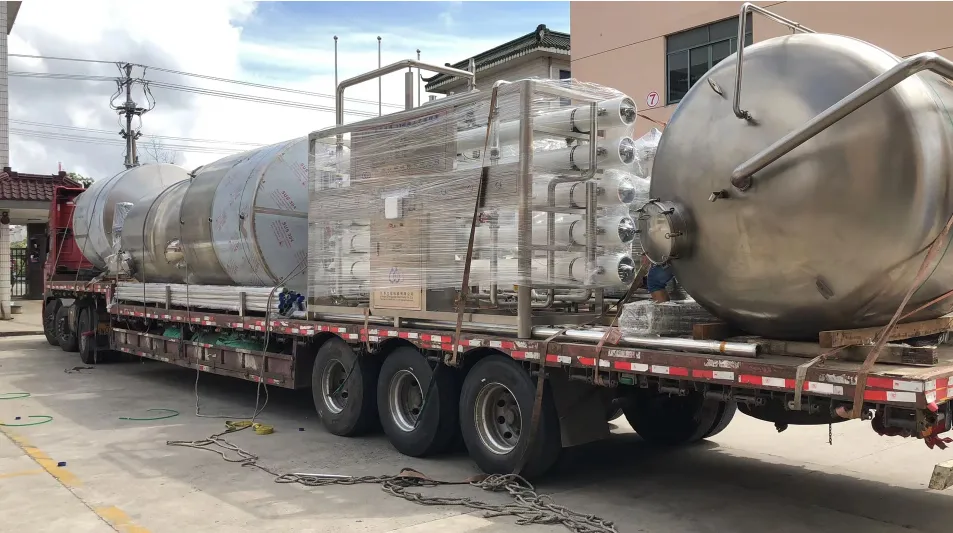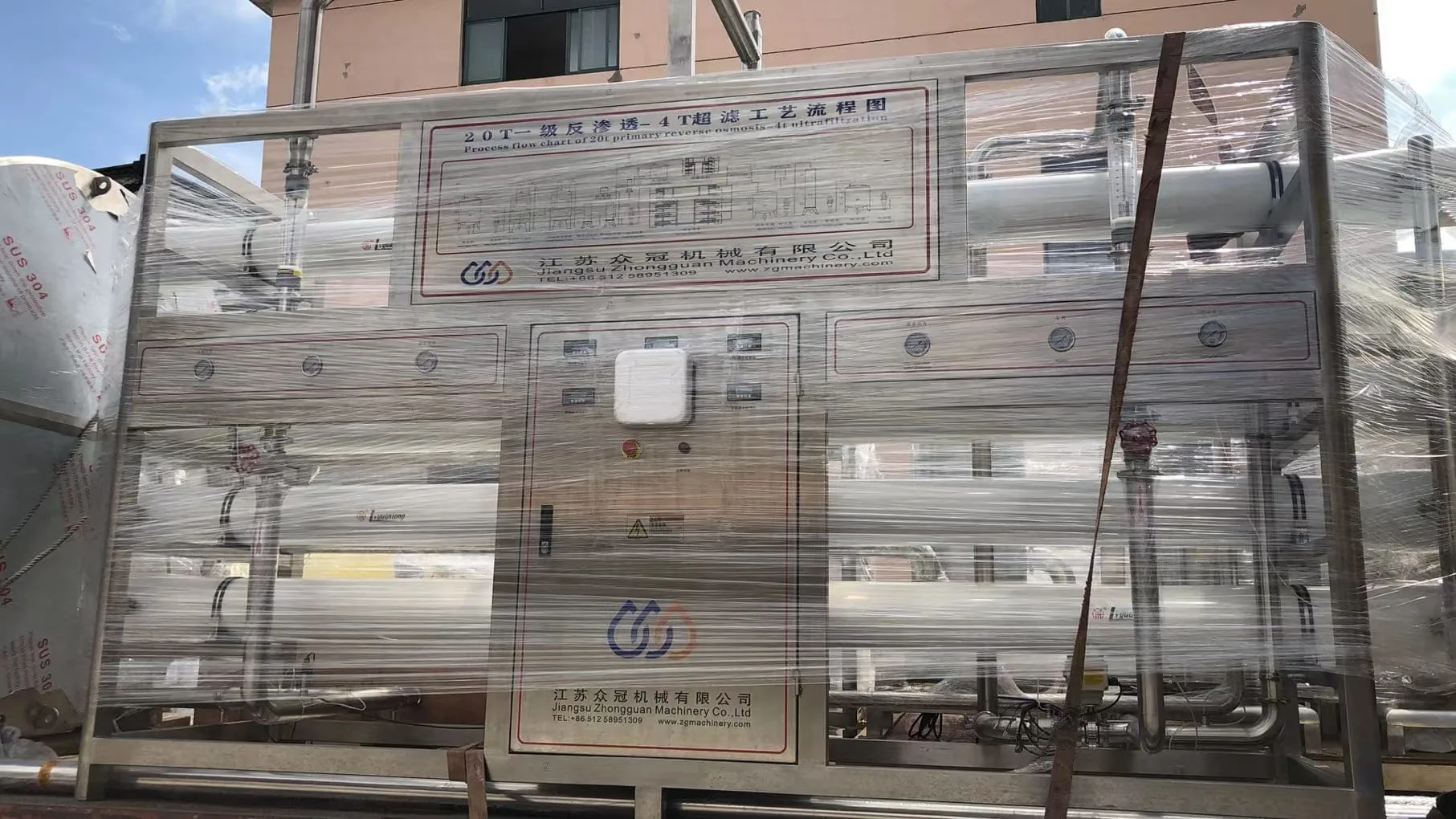 Water Treatment System
Product Description
1.Quartz sand filter
High nickel 304 and 316 stainless steel tanks are used for automatic welding and double-sided forming welding. The internal and external polishing treatment reaches the sanitary standard and the internal is filled with high-quality quartz sand. The suspended solids, colloids and other harmful substances in the water are removed from the top to the bottom by using the deep filtering principle.
2.Activated carbon filter
304, 316 material tank body, automatic welding, double-sided forming welding, containing high-quality activated carbon, plus the chemical liquid or steam disinfection technique developed by Zhongguan. So that the activated carbon filter can not only better absorb the taste residual chlorine and organic matters in the water, but also not become a hotbed of bacteria.
Our Services
Warranty
1.We guarantee all our machine, parts for TWO years.
2.We provide technology training for free, which contains the operation and maintenance training of the machine in the factory.
3.After warranty ,we also can offer you the parts for replacement at our bottom price.
4.After sales, if you have any problem about our product, you can inform us by Email, we will reply you at once when we get it and offer you a good solution to solve the problem.
The production line of canned purified water refers to the automatic production line of purified water that the raw water (tap water or deep well groundwater) is transformed into purified water conforming to international standards by water treatment equipment, and then the finished product is produced in barrels or bottles by automatic equipment.
Our company is a comprehensive beverage packaging machinery manufacturer integrating , manufacturing and sales. Facing market competition and different demands of customers, the key lies in that only specific solutions can truly build your competitive advantage.
Customized By Your Thoughts
We have 10 years of experience in production design for the customer solve the problem of PET water production line, we can help you with the most advanced technology, with the lowest cost to achieve production goal, our company regards quality as enterprise life, and this concept through to production of each link, to provide customers with excellent equipment is the goal of our efforts. For more information or more cases, please do not hesitate to contact SinoPak.