10000BPH CSD Carbonated Gas Soft Drink In Glass Bottle Filling Machine/Production Line Price
This carbonated soft drink glass bottle Filling Machine Wash-filling-capping 3-in-1unit is used to produce glass bottled carbonated soft drink. The GXGF Wash-filling-capping 3-in-1unit: Filler Machinery can finish all the process such as press bottle, filling and sealing, it can reduce the materials and Outsiders touch time, improve the sanitary conditions, production capacity and economic efficiency.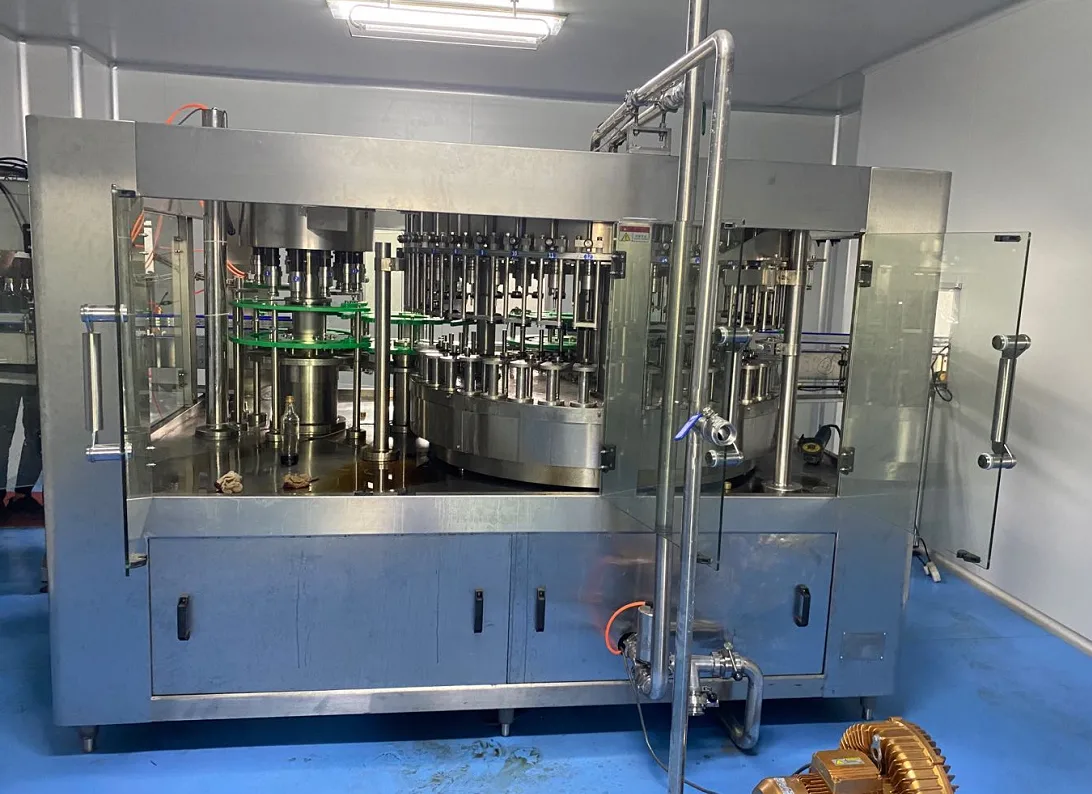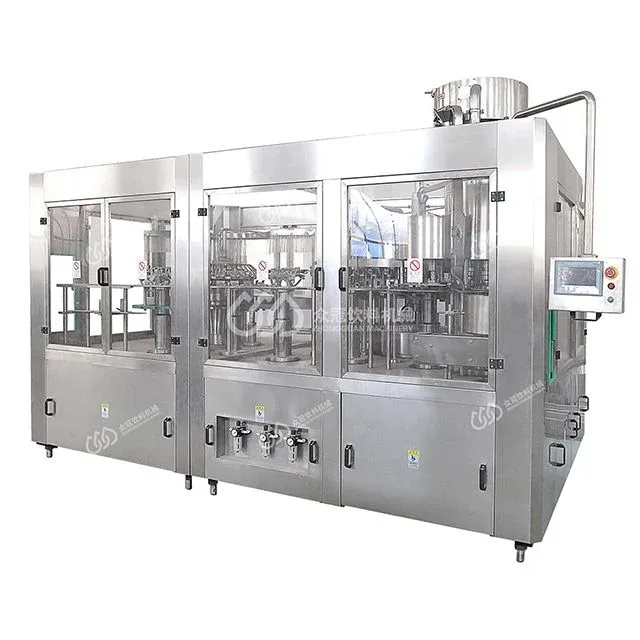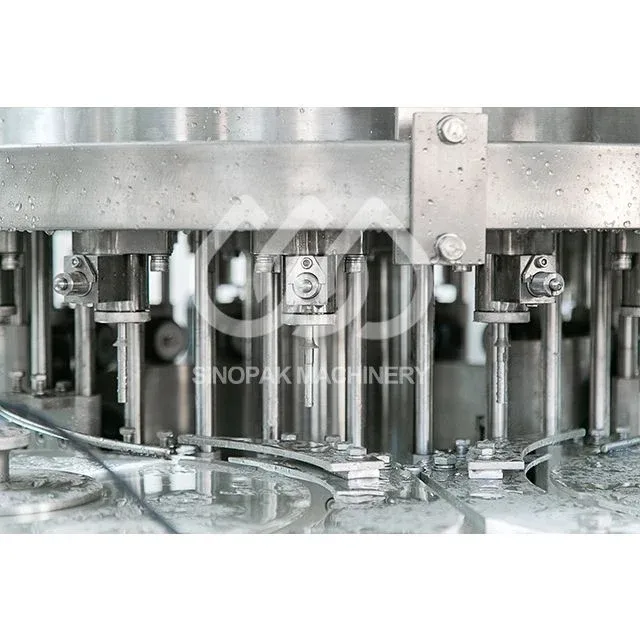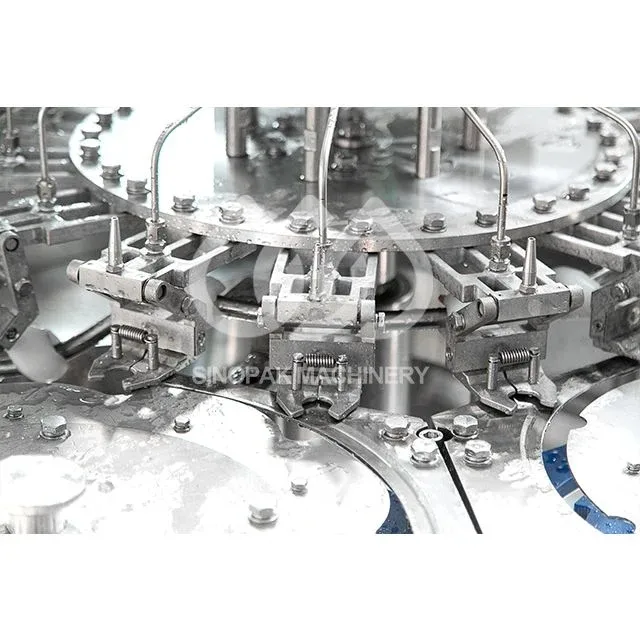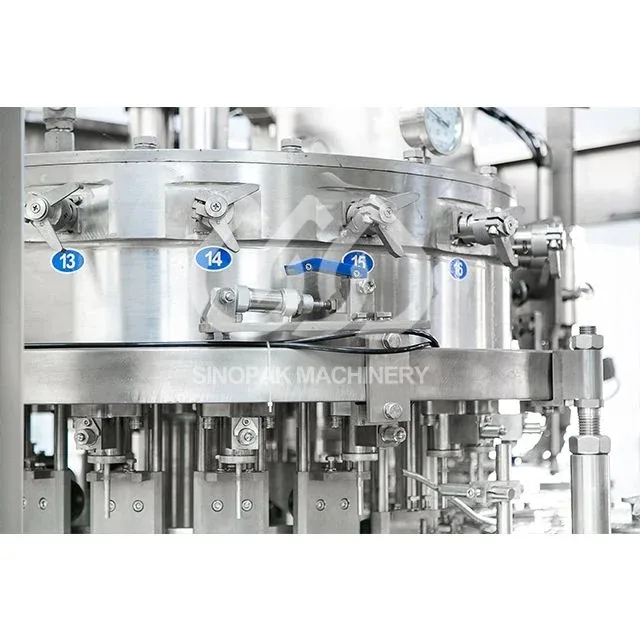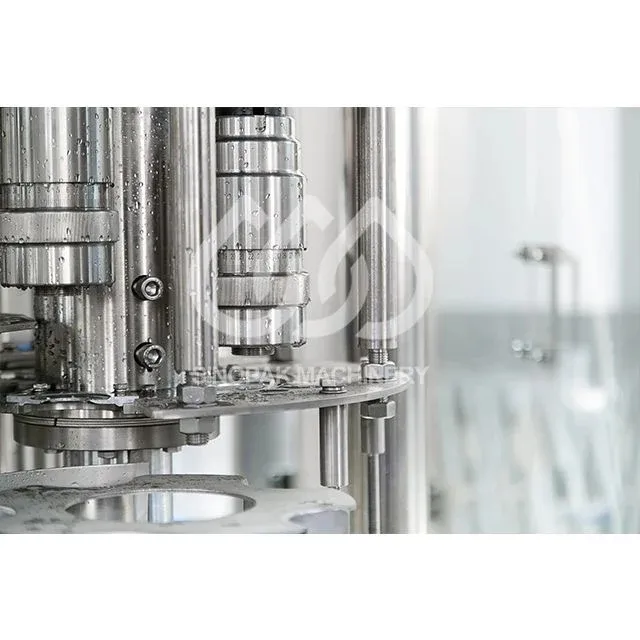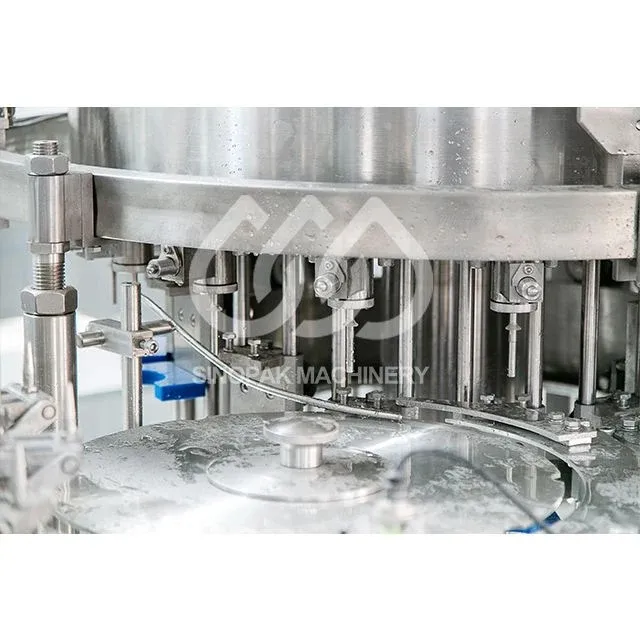 Main features : 
Washing Part
Except the down framework, the transmission parts and some parts that must be made of special materials. Other parts are all made of stainless steel 304. 
The roller bearing is made of stainless steel, the sealing ring is made of EPDM material, and plastic is made of UMPE. 
The gripper is made of stainless steel, the position where hold the bottleneck is made of food standard rubber;
Rinsing time can be guaranteed for 4 seconds. 
.Filling part
Filling machine with spring-type mechanical lifting equipment to upgrade glass bottles, large bearing support floundering in the vat and use of guide-rod in the orientation of the structure, there are pre-cover features.
Long-tube filling valves are adopted, with CO2 fully exchanging with air inside glass bottles,with cylinder liquid level and the back pressure controlled by a variable signal proportional. Fast, stable, accurate, to be vacuum one at a time
Capping part:   
Cap distributing chute is equipped with reverse cap stop and reverse cap pick-out mechanism.
Cap distributing chute is equipped with a photocell switch to stop the capper when there is no cap inside the chute.
The capper is equipped with inlet bottle detection switch.
Centrifugal way of cap arranging is adopted to reduce damage of caps
Remarks: Filler–Capper Monobloc Systems are available
Project Name:Beer Filling Machine

Model

 BXGF6-6-1

BXGF16-12-6

BXGF18-18-6

BXGF24-24–6

BXGF32-32-8

BXGF40-40-10

Washing Nos

6

16

18

24

32

40

Filling Nos

6

12

18

24

32

40

Capping Nos

1

6

6

6

8

10

Capacity(BPH)

500

2000

 

4000

6000

8000

10000

Suitable bottle and cap

Glass  bottle with crown cap

Bottle Volume

150ml to 2.5Ltr (Customized)

Bottle diameter(mm)

Dia50-Dia115mm

Bottle height

160-320mm

Compress air pressure(Mpa)

0.3-0.4Mpa

Washing medium

Aspetic water

Rinsing pressure(Mpa)

>0.06Mpa<0.2Mpa

Filling temperature(℃)

0~4℃

Filling theory

vacuum & isobaric filling

Application

Beer filling machine

Total powder

1.2KW

2.2KW

2.2KW

3.7KW

5.5KW

7.5KW

Measurement(mm)

2360*1770*2700

2760*2060*2700

2800*2330*2700

3550*2650*2700

4360*3300*2700

4720*3545*2700

Weight

2200kg

3500kg

4800kg

6500kg

9000kg

10500kg
Production Lines Flow Chart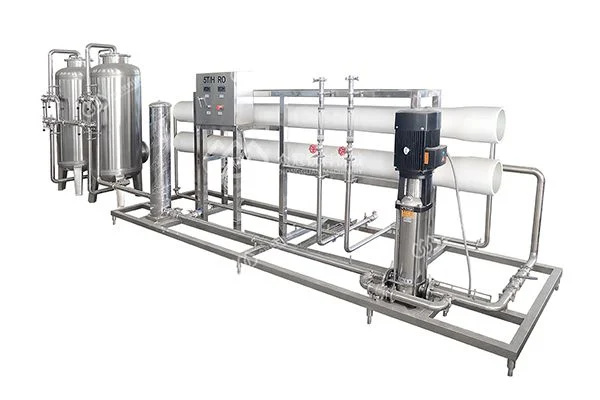 Water purification machine to treat fresh water for pure, drinking, mineral water. Our plant could make drinking water, mineral water, pure water and potable water from the water sources: Ground, spring, well, river, brackish, lake water and etc.
Raw water source: Bore whole, river, well, mountain spring, lake, etc
Automatic blow molding machine is suitable for producing PET plastic containers and bottles in all shapes. It is widely used to produce the carbonated bottle, mineral water, pesticide bottle oil bottle cosmetics, wide-mouth bottle and hot fill bottle etc.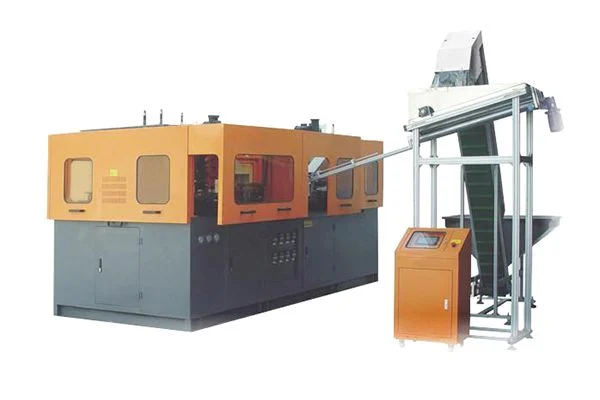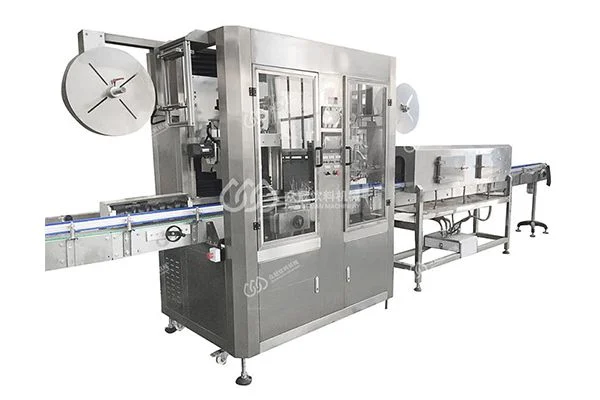 Automatic labeling machine
It adopts double driving structure which is a new and advanced driving device for the thermal shrink sleeve machine, that is, four-wheel driving, self-centering and balanced pressure of four wheels. It can achieve the good effect of transmission of labels smoothly, stably and rapidly.
This Pet Bottle Shrink Wrapping Machine is a kind of automatic unmanned operation of the L type sealing and cutting machine, widely used in mass production packaging line production, suitable for different width and height products. The Pet Bottle Shrink Wrapping Machine also has the function of contact , specially designed for packing small products.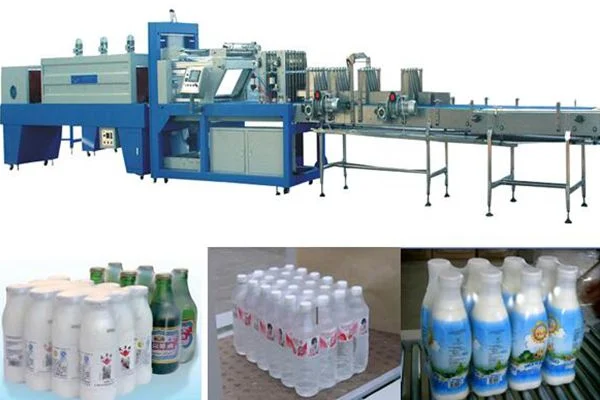 This carbonated beverage filling machine combines washing, filling, and rotary capping functions in one unit. It is fully automatic and high-efficiency liquid packing equipment. 2. carbonated beverage filling machine is suitable for packing beverages containing gas. Carbonated beverage filling machine's performance follows all parts, such as filling valve, which directly contacts mediums made of stainless steel or harmless material. So it conforms to the requirements of Food sanitation. Sealing parts are made of heat-proofing rubber to meet users' technique requirements to sterilize at high temperatures.