Robot palletiser 60 pieces per minute
Palletising robots can be integrated in any production line to provide intelligent, robotic and networked production site, which can realise the palletising logistics for a wide variety of operations in the beer, beverage and food industries, and are widely used in cartons, plastic boxes, bottles, bags, barrels, film packages of products and filling products. It can be used in three-in-one filling lines to palletise all kinds of bottles, cans, boxes and bags. The automatic operation of the palletiser is divided into the steps of automatic box feeding, box turning, row splitting, stacking, pile shifting, pile lifting, tray feeding, pile lowering and stacking out.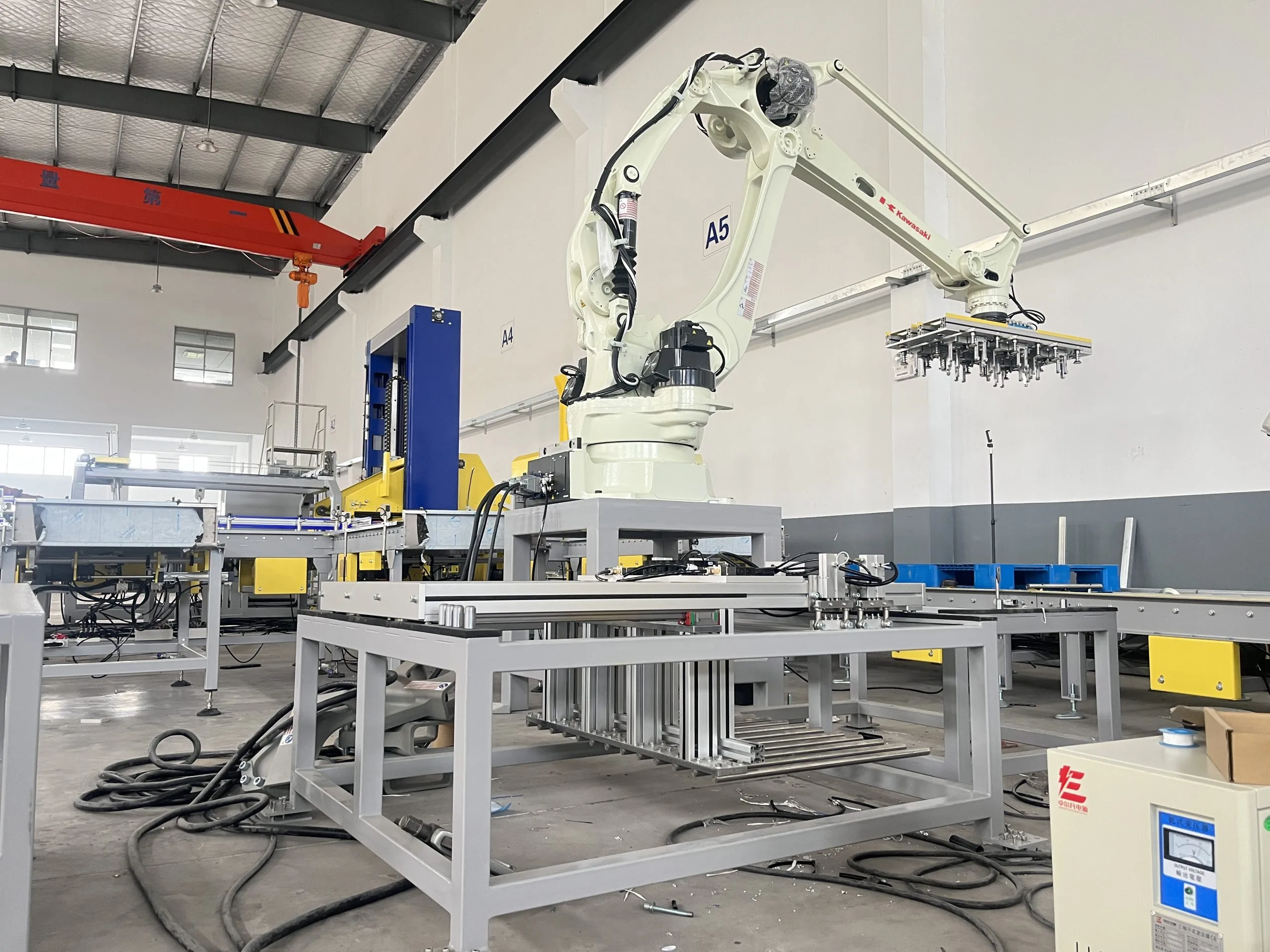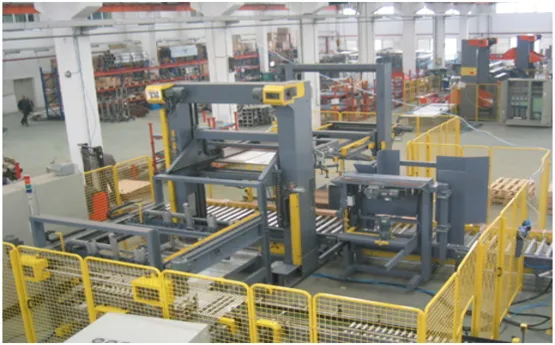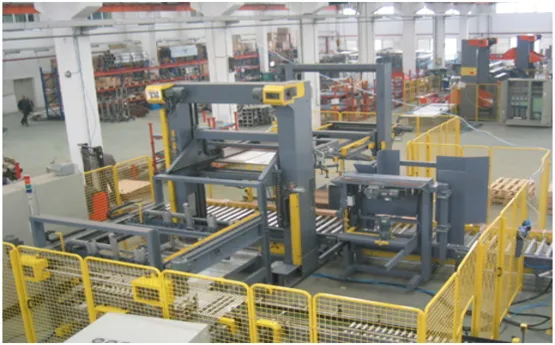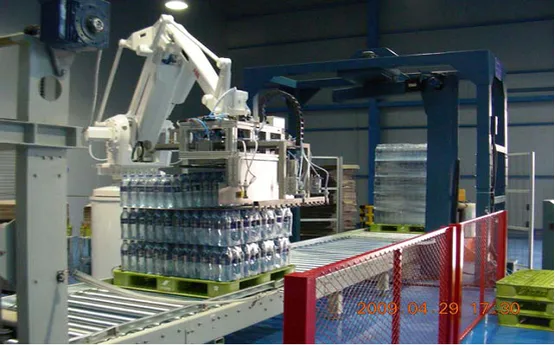 Main features : 
1.Simple structure and fewer parts. Therefore, the failure rate of parts is low, the performance is reliable, the maintenance and repair are simple, and fewer parts are required to be stocked.
2.Less floor space. Favourable to the arrangement of production lines in the customer's plant, and can leave a large storage area. …
Strong applicability. …
3.Low energy consumption. …
4.All controls can be operated on the control cabinet screen, which is very simple to operate.
5.It is only necessary to locate the gripping and placing points, and the teaching method is simple and easy to understand.
| | |
| --- | --- |
| Packing speed | 20000-60000 BPH |
| suit for | bottle,can, barrel |
| Usage | Beverage |
Production Lines Flow Chart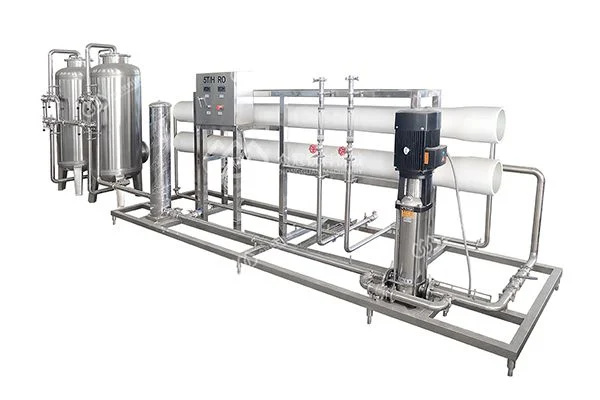 Water purification machine to treat fresh water for pure, drinking, mineral water. Our plant could make drinking water, mineral water, pure water and potable water from the water sources: Ground, spring, well, river, brackish, lake water and etc.
Raw water source: Bore whole, river, well, mountain spring, lake, etc
Automatic blow molding machine is suitable for producing PET plastic containers and bottles in all shapes. It is widely used to produce the carbonated bottle, mineral water, pesticide bottle oil bottle cosmetics, wide-mouth bottle and hot fill bottle etc.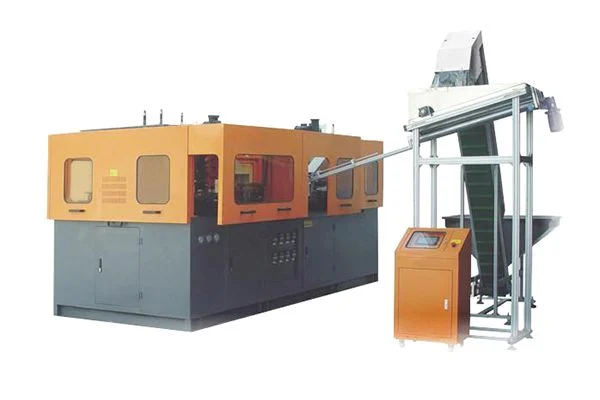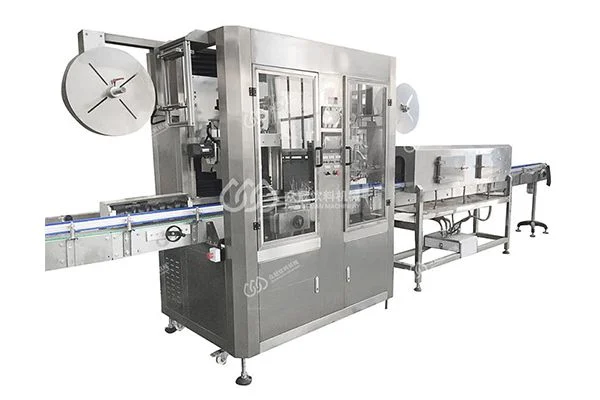 Automatic labeling machine
It adopts double driving structure which is a new and advanced driving device for the thermal shrink sleeve machine, that is, four-wheel driving, self-centering and balanced pressure of four wheels. It can achieve the good effect of transmission of labels smoothly, stably and rapidly.
This Pet Bottle Shrink Wrapping Machine is a kind of automatic unmanned operation of the L type sealing and cutting machine, widely used in mass production packaging line production, suitable for different width and height products. The Pet Bottle Shrink Wrapping Machine also has the function of contact , specially designed for packing small products.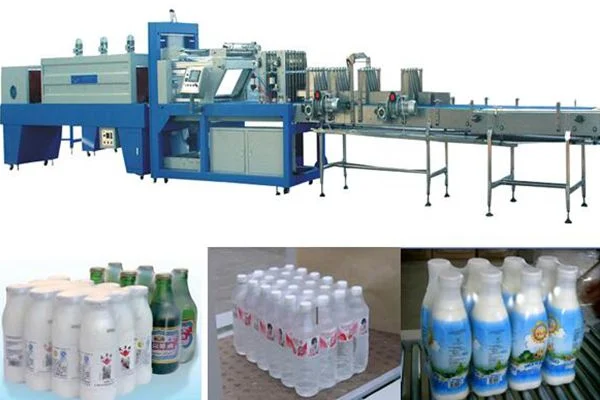 Palletizer and depalletizer machine packing speed is 20000-60000 BPH.
The palletizer transfers the full plastic case of goods or products to the conveyor which carries the case to the next process on the packaging line.
The palletizing machine is typically used for bottle recycling in beer and beverage industries.
jndpacking's palletizer and depalletizer machine can use for bottle, can ,and barrel.