1800BPH 3L 5L 7L 10L Pet Bottle Pure Mineral Water Filling Bottling Machine Line Price
The 3-10L water filling machine is a fully automatic filling machine carefully designed by our company. The overall performance of the product is good. It adopts PLC and touch screen automatic control. It has accurate quantitative filling, advanced structure, stable operation, low noise and large adjustment range. , filling speed and other advantages. The measurement is digitally adjusted on the man-machine interface, and the required measurement such as 3L or 15L can be set, and the touch screen can be reached at a touch. All parts and material contact parts of the machine are made of high-quality stainless steel, the surface is polished, and the appearance is beautiful and generous It does not pollute the environment and meets the requirements of GMP standards.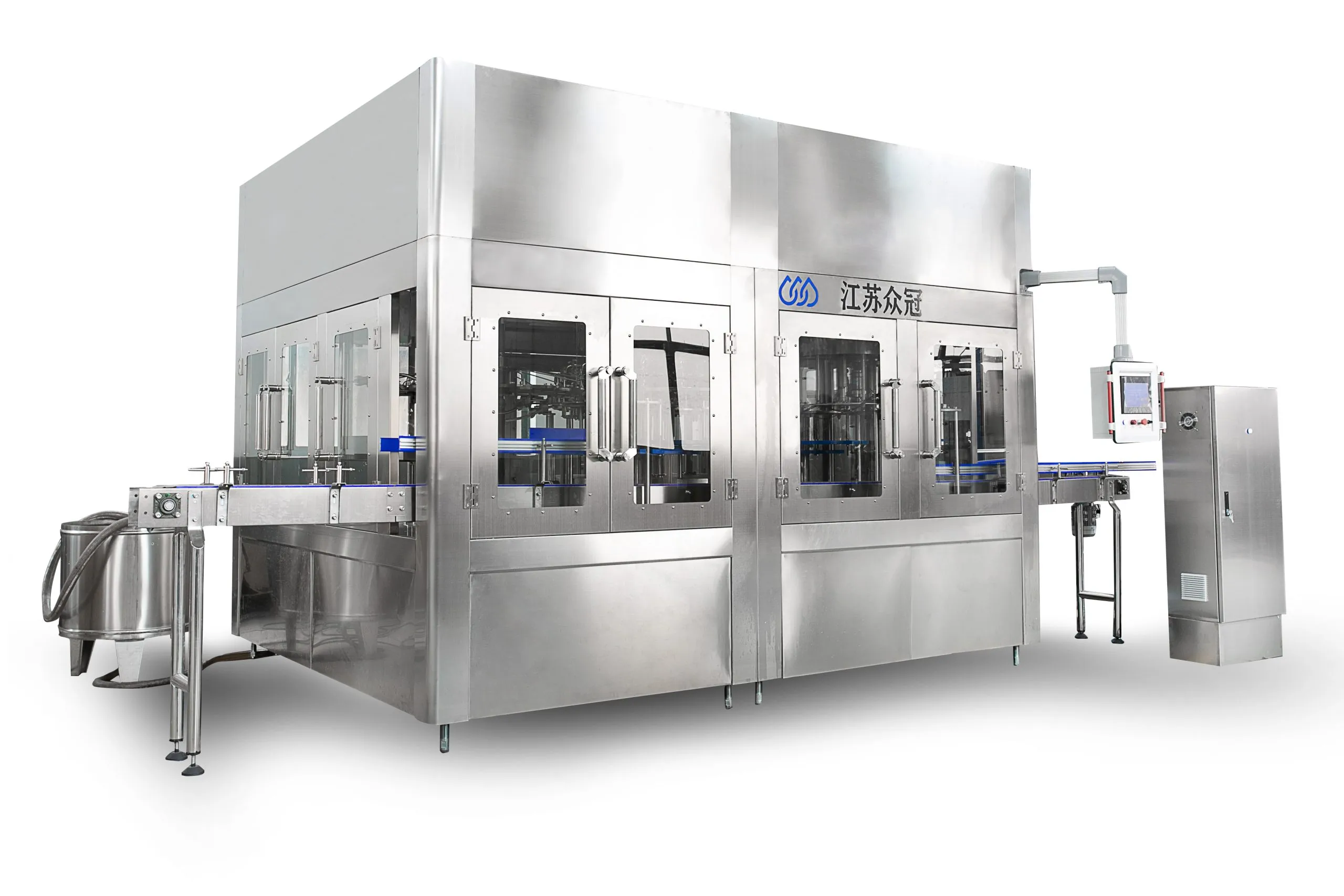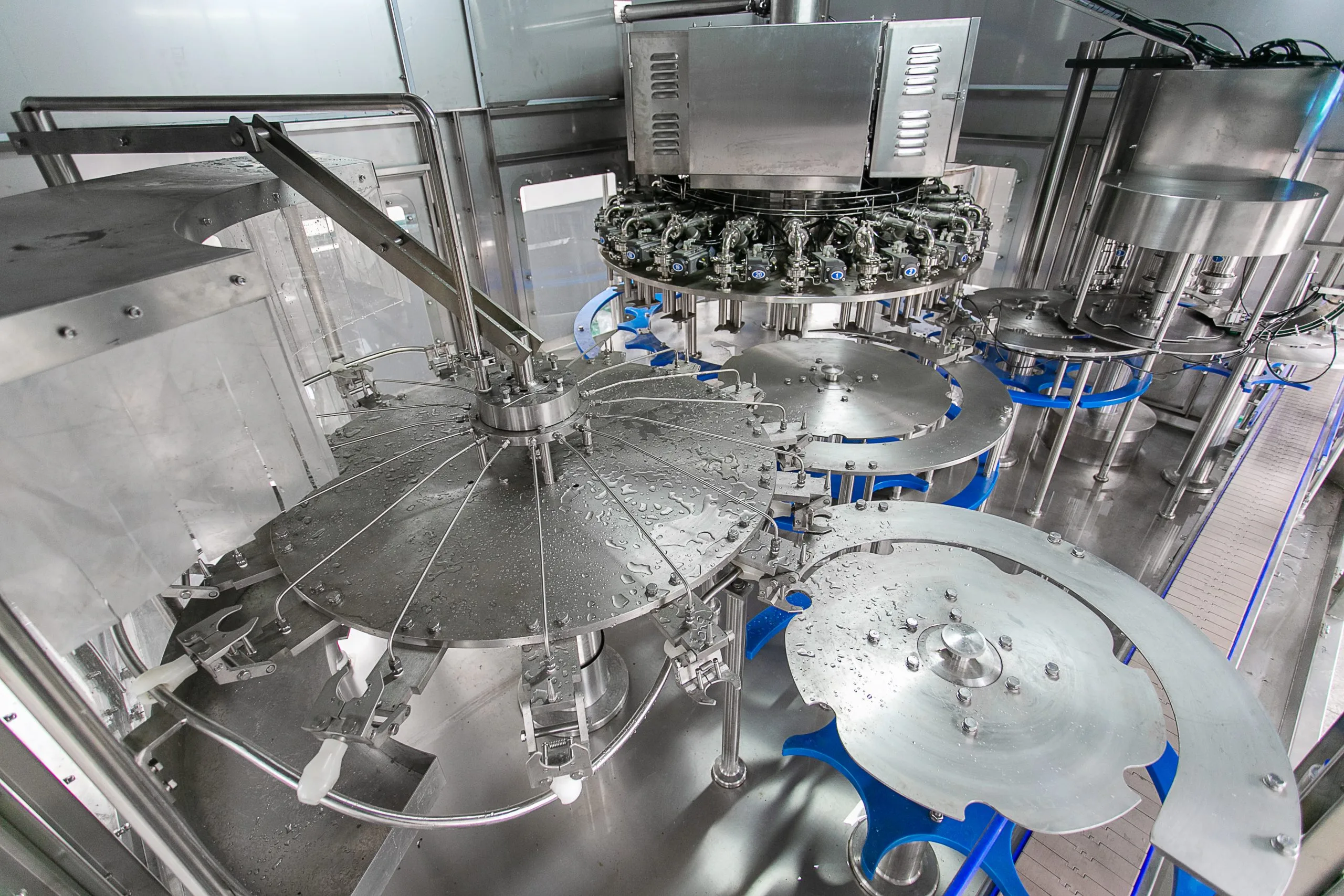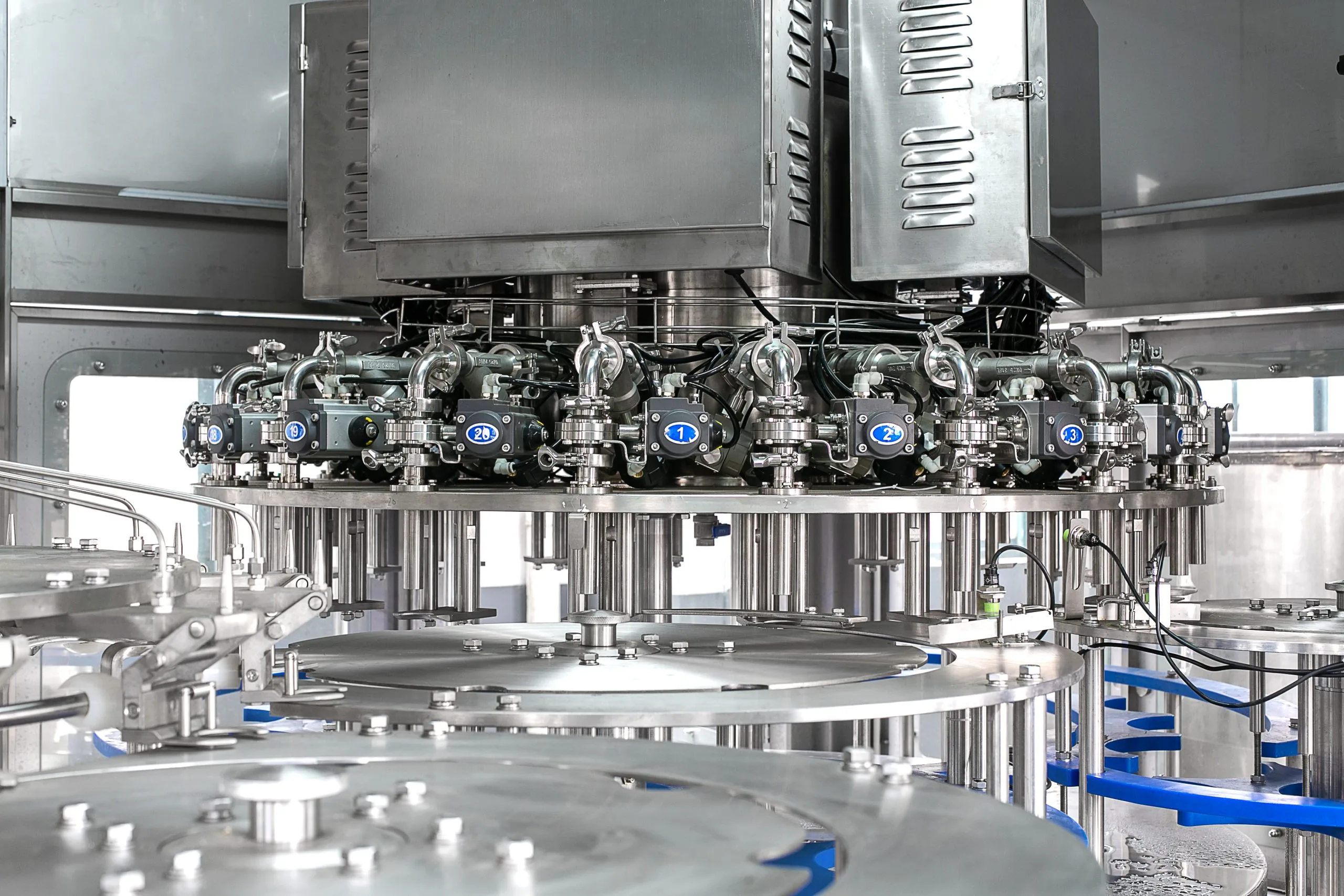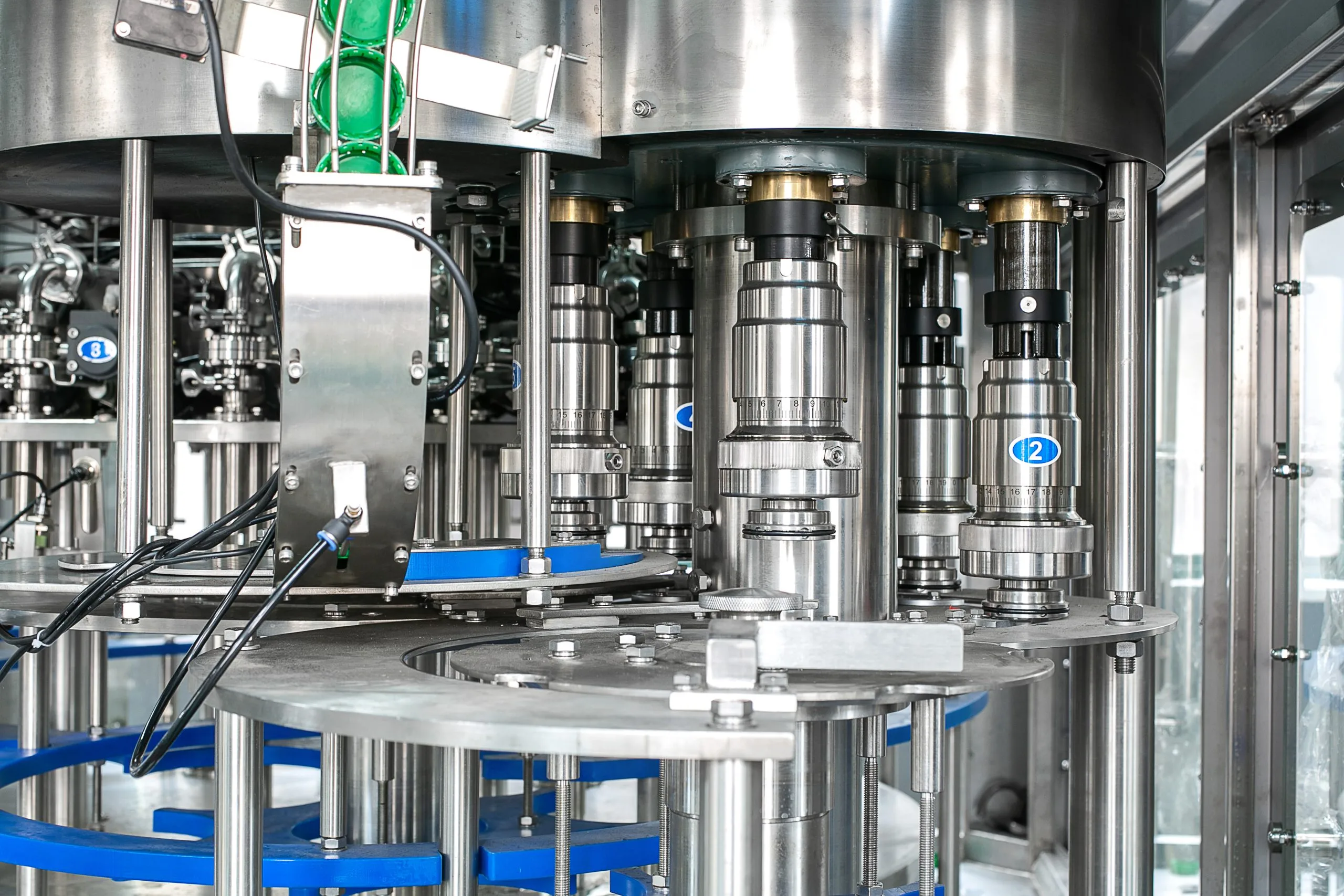 Main features : 
1.Using the wind sent access and move wheel in the bottle directly connected technology; canceled screw and conveyor chains, this enable the change the bottle-shaped become easier.
2.Bottles transmission adopt clip bottleneck technology, bottle-shaped transform not need to adjust the equipment level, only change related the curved plate, wheel and nylon parts is enough.
3.The specially designed stainless steel bottle washing machine clip is solid and durable, with no touch with the screw location of the bottle mouth to avoid secondary pollution.
4.High-speed large gravity flow valve filling valve, filling fast, filling accurately, and no liquid loss.
5.Spiraling decline when output bottle, transform bottle shape no need to adjust the height of conveyor chains.
6.Host adopt advanced PLC automatic control technology, the key electrical components from famous company such as Japan's Mitsubishi, France Schneider, OMRON.
Project:3-10L pure water filling machine(basic on 5L)

Linear type

Model

Capacity

CGF2-2-1

300BPH

CGF4-4-1

600BPH

CGF6-6-1

800BPH

CGF8-8-1

1000BPH

Rotary type

CGF10-8-4

1000BPH

CGF12-12-4

1500BPH

CGF16-16-5

2000BPH

CGF24-24-6

2600BPH

CGF32-32-8

3500BPH
Production Lines Flow Chart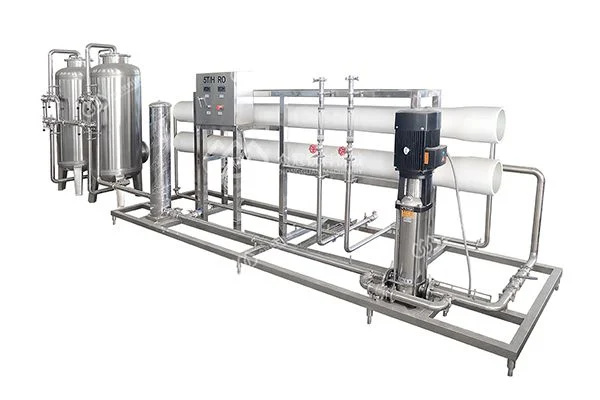 Water purification machine to treat fresh water for pure, drinking, mineral water. Our plant could make drinking water, mineral water, pure water and potable water from the water sources: Ground, spring, well, river, brackish, lake water and etc.
Raw water source: Bore whole, river, well, mountain spring, lake, etc
Automatic blow molding machine is suitable for producing PET plastic containers and bottles in all shapes. It is widely used to produce the carbonated bottle, mineral water, pesticide bottle oil bottle cosmetics, wide-mouth bottle and hot fill bottle etc.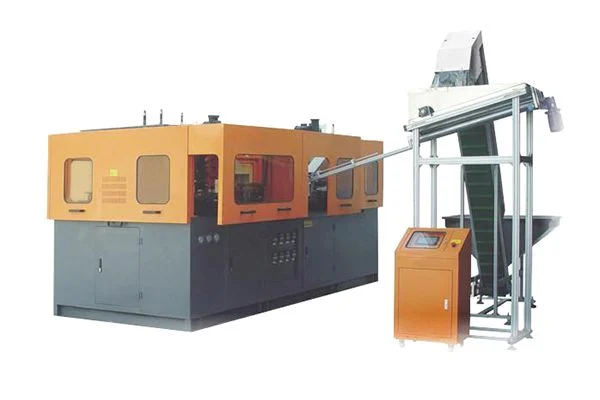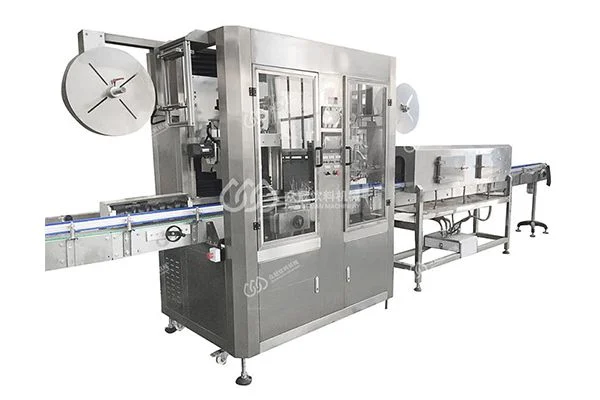 Automatic labeling machine
It adopts double driving structure which is a new and advanced driving device for the thermal shrink sleeve machine, that is, four-wheel driving, self-centering and balanced pressure of four wheels. It can achieve the good effect of transmission of labels smoothly, stably and rapidly.
This Pet Bottle Shrink Wrapping Machine is a kind of automatic unmanned operation of the L type sealing and cutting machine, widely used in mass production packaging line production, suitable for different width and height products. The Pet Bottle Shrink Wrapping Machine also has the function of contact , specially designed for packing small products.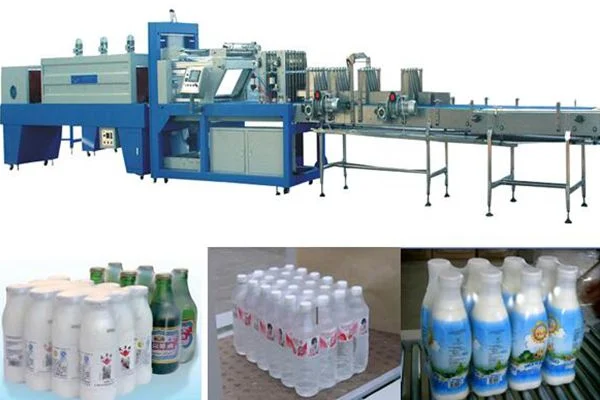 Stable performance with advanced PLC.
Automatic preform conveyer to save human cost.
Preform self-rotation and infrared pre-heater revolution assure the even distribution of heat, which improve the bottle shaping rate, increase the production.
High adjusting performance to enable preheat the preforms perfectly by adjust the voltage control area in the PLC, which could adjust the temperature of the infrared lights in the pre-heater, and keep the proper temperature and humidity invariable.
High safeties with security automatic-locking device in each mechanical action, which will make the production into a perfect safe environment, in case of the breakdown in certain procedure.
Introduce the FESTO air cylinder to avoid contamination and noise.
Satisfaction with different atmospheric pressure for blowing and mechanical action by dividing the blowing and action into three parts in the air pressure diagram of the machine.
Strong clamping force with high pressure and double crank links to lock the mould.
Two ways of operating: automatic and manual.
Low cost,high efficiency,easy operation and maintenance etc, profited from the fully automatic technological process.
Ideal cooling system make the finished bottles without any flaws.