The membrane element is reverse osmosis, which can withstand the disinfection CIP treatment. The outer shell is made of glass fiber reinforced plastic and stainless steel. The inner wall and the used pipes are polished and passivated without dead angle and dead water area to prevent the growth of microorganisms. The valve table, seal ring and all pipelines are all equipped with German automatic welding equipment without wires. The automatic welding level reaches the design standards of hygienic level and water hammer resistance specified by FDA, and the pure water recovery rate reaches more than 80%.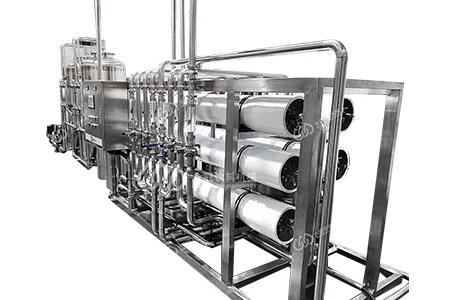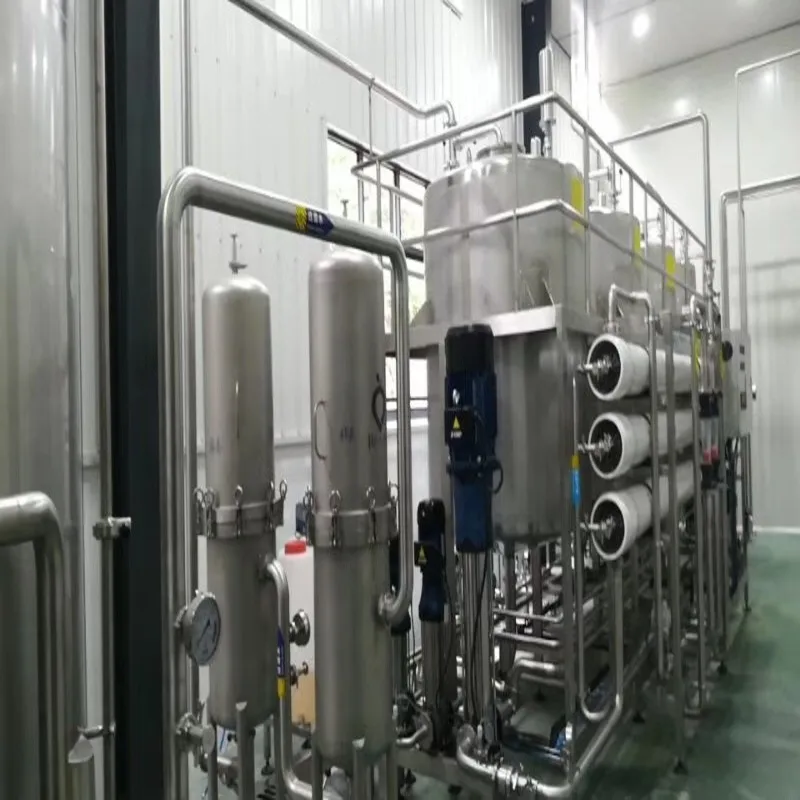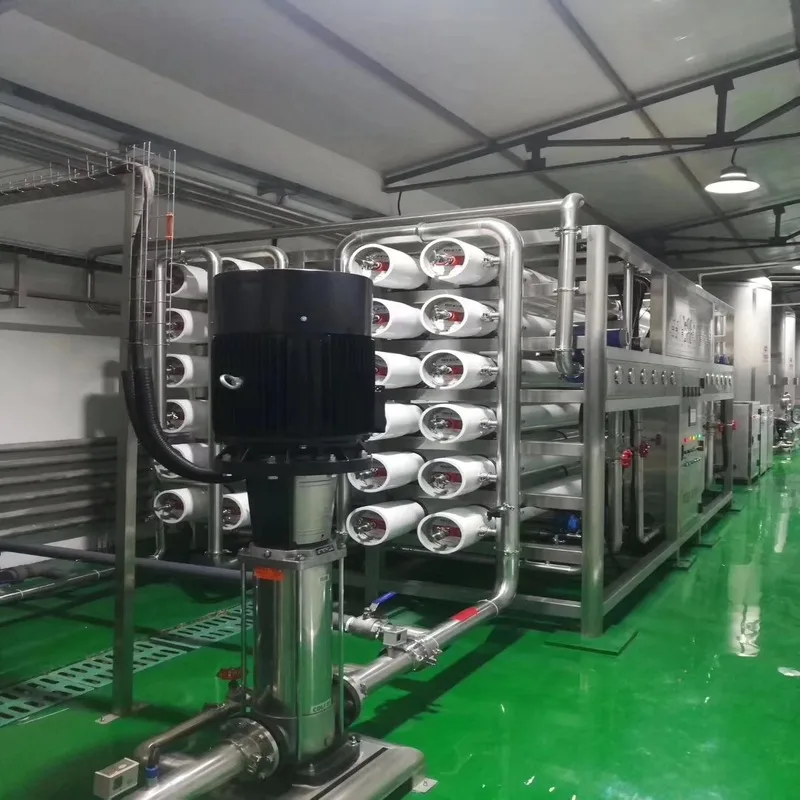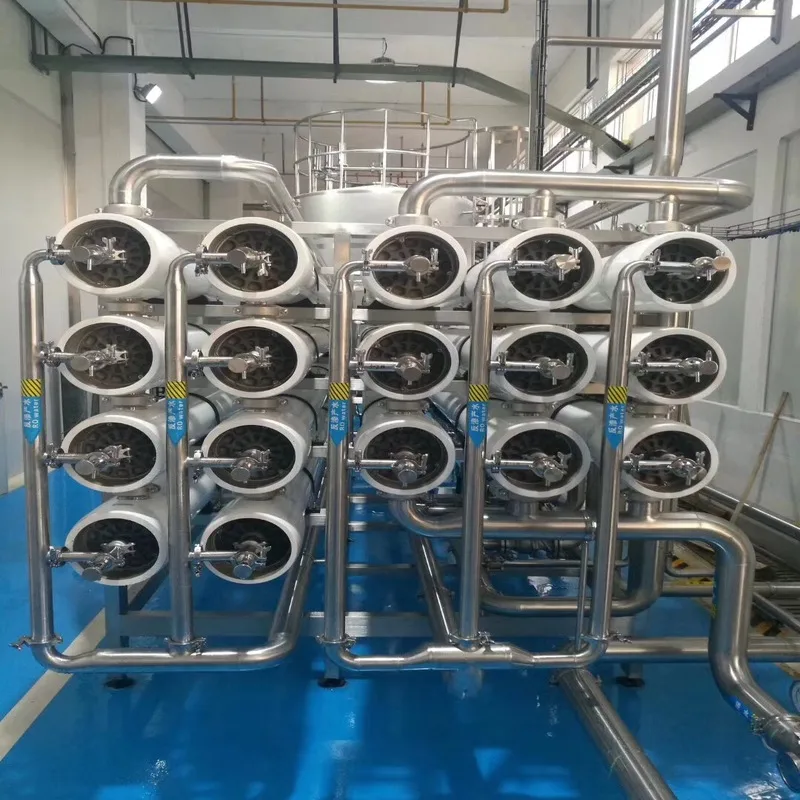 Main features : 
 The reverse osmosis device is an equipment to purify the pipeline water with the action of pressure difference of semi permanent memory. Water pump core of the equipment is imported, and the seep film is imported from having Co. in American. It is equipped with a full set of clean unit. It has features of simple structure, conservative operation. And high technical level. The quality of the processed water can meet the standard of national driving water.
Production Lines Flow Chart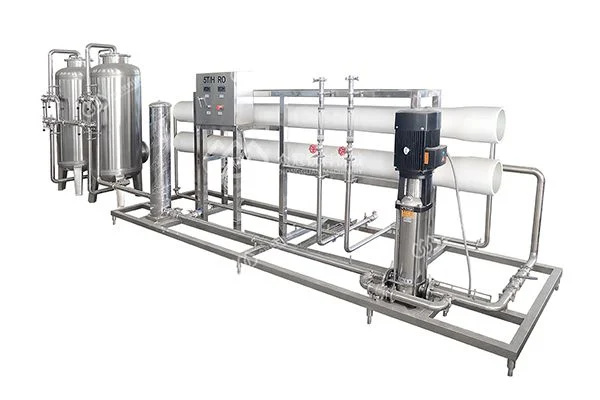 Water purification machine to treat fresh water for pure, drinking, mineral water. Our plant could make drinking water, mineral water, pure water and potable water from the water sources: Ground, spring, well, river, brackish, lake water and etc.
Raw water source: Bore whole, river, well, mountain spring, lake, etc
Automatic blow molding machine is suitable for producing PET plastic containers and bottles in all shapes. It is widely used to produce the carbonated bottle, mineral water, pesticide bottle oil bottle cosmetics, wide-mouth bottle and hot fill bottle etc.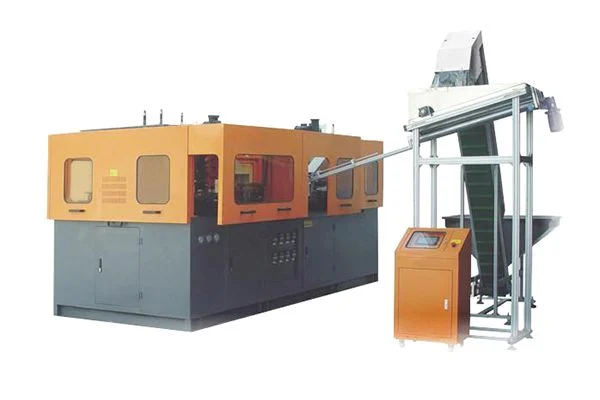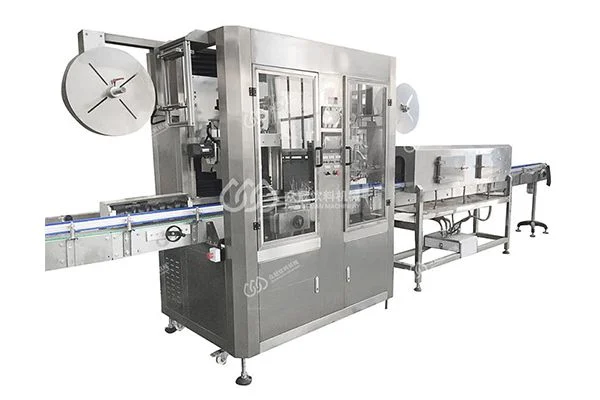 Automatic labeling machine
It adopts double driving structure which is a new and advanced driving device for the thermal shrink sleeve machine, that is, four-wheel driving, self-centering and balanced pressure of four wheels. It can achieve the good effect of transmission of labels smoothly, stably and rapidly.
This Pet Bottle Shrink Wrapping Machine is a kind of automatic unmanned operation of the L type sealing and cutting machine, widely used in mass production packaging line production, suitable for different width and height products. The Pet Bottle Shrink Wrapping Machine also has the function of contact , specially designed for packing small products.