The Full Automatic 20000BPH Plastic Bottle Unscrambler
The machine is used for ordering disordered polyester bottles. The disordered bottles are carried into the storing bottle section by elevator. With the help of the pushing force of the rotating disk, the bottles enter their position. With the function of the turning bottle device and the air-flow, the bottles are ordered into bottle mouth-up-position and are carried into the next process with the air-transferring type conveying bottle system.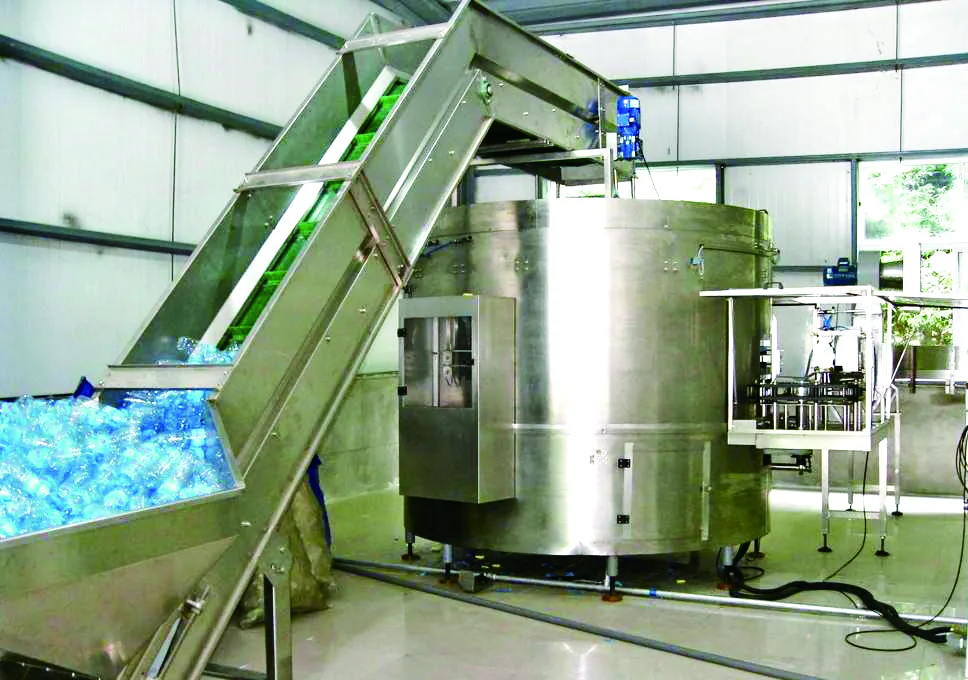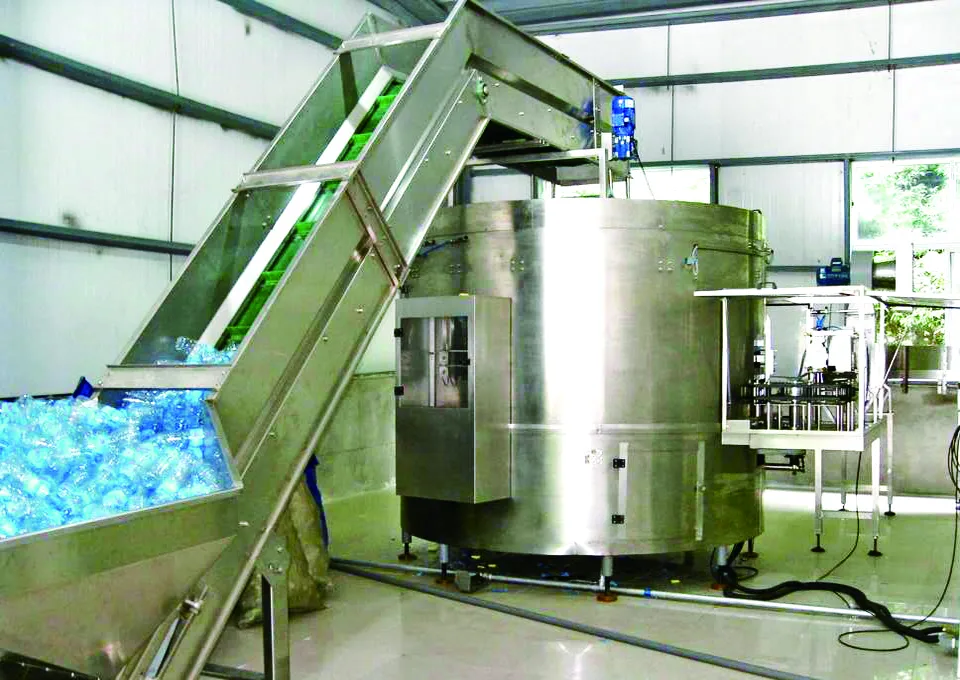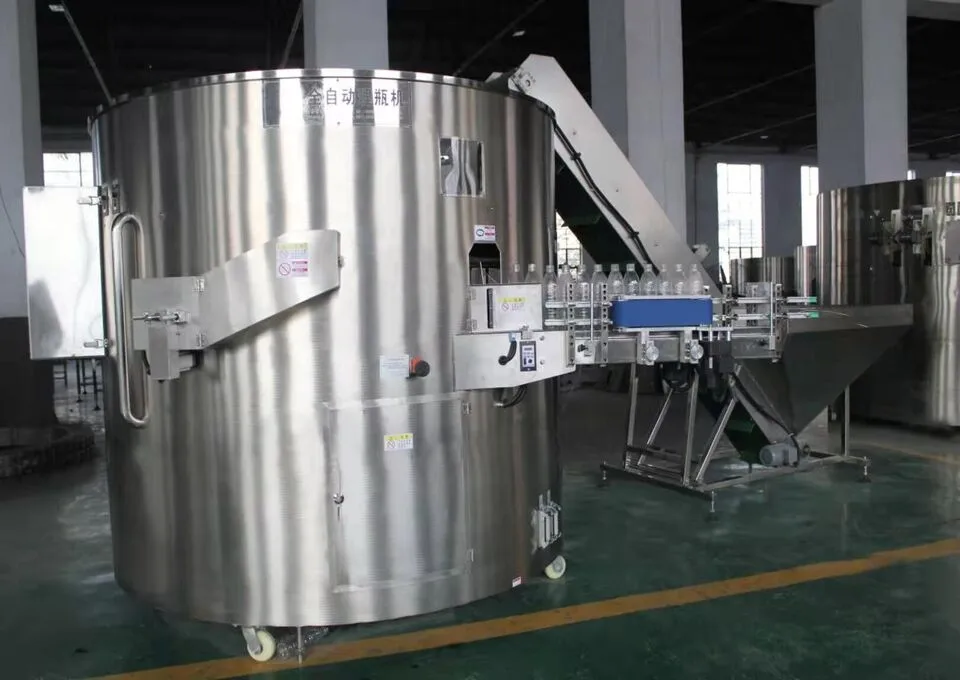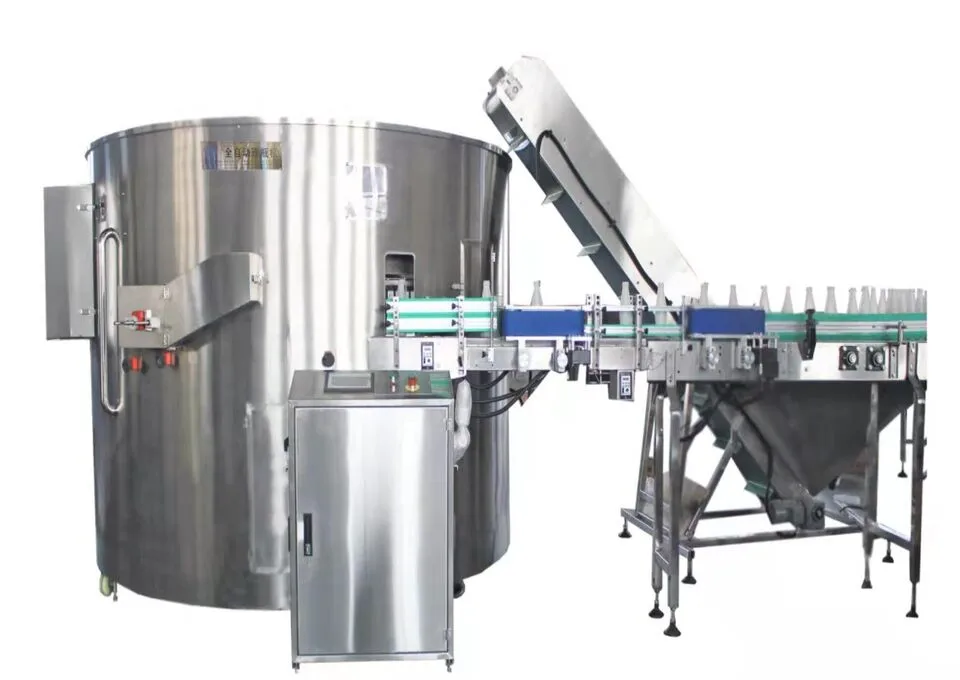 Main features : 
The machine adopts PLC computer control, frequency control to adjust its production capacity. It has a screener to automatically remove non-standard bottles.
The main motor reducer using a torque limiting mechanism to prevent damage to the machine when a failure occurs.
Using hanging bottle conveying duct, to avoid tipping the bottle at the time of delivery.
Excluding agency has broken bottle.
Unscrambler has a grease nipple can be easily to gears, bearings and cam filling oil.
| | | | | | | |
| --- | --- | --- | --- | --- | --- | --- |
| Model | LP-12 | LP-14 | LP-16 | LP-18 | LP-21 | LP-24 |
| Output (BPH) | 6,000 | 8,000 | 10,000-12,000 | 20,000 | 24,000 | 30,000 |
| Main Power | 1.5 kw | 1.5 kw | 1.5 kw | 3 kw | 3 kw | 3.7 kw |
| Size D×H (mm) | φ1700×2000 | φ2240×2200 | φ2240×2200 | φ2640×2300 | φ3020×2650 | φ3400×2650 |
| Weight(KG) | 2,000 | 3,200 | 3,500 | 4,000kg | 4,500kg | 5,000kg |
Production Lines Flow Chart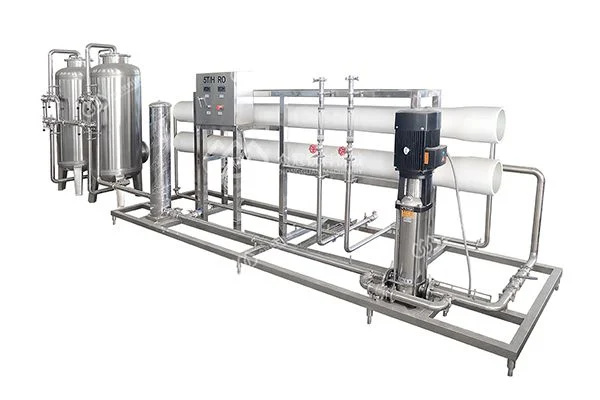 Water purification machine to treat fresh water for pure, drinking, mineral water. Our plant could make drinking water, mineral water, pure water and potable water from the water sources: Ground, spring, well, river, brackish, lake water and etc.
Raw water source: Bore whole, river, well, mountain spring, lake, etc
Automatic blow molding machine is suitable for producing PET plastic containers and bottles in all shapes. It is widely used to produce the carbonated bottle, mineral water, pesticide bottle oil bottle cosmetics, wide-mouth bottle and hot fill bottle etc.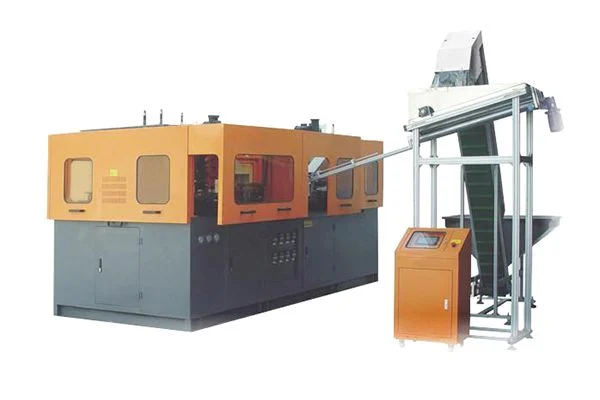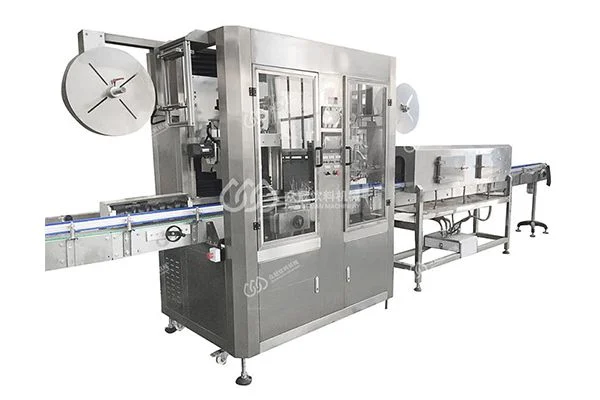 Automatic labeling machine
It adopts double driving structure which is a new and advanced driving device for the thermal shrink sleeve machine, that is, four-wheel driving, self-centering and balanced pressure of four wheels. It can achieve the good effect of transmission of labels smoothly, stably and rapidly.
This Pet Bottle Shrink Wrapping Machine is a kind of automatic unmanned operation of the L type sealing and cutting machine, widely used in mass production packaging line production, suitable for different width and height products. The Pet Bottle Shrink Wrapping Machine also has the function of contact , specially designed for packing small products.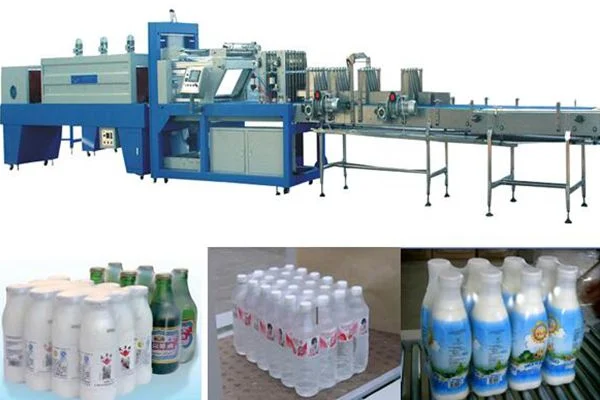 Various beverage plastic\glass bottles,Mineral water\pure water bottle,Canned drink and so on.PLC control, full-automatic working.Speed Adjustable
1. Does not need compressed air, the first in the same industry, energy-saving and mission reduction, reducing the secondary pollution of bottles!
2. With advanced functions, simple operation, and compact structure, the whole machine adopts the mature PLC control system, which makes the whole machine run stably and at high speed.
3. The new bottle unscrambler automatically adjusts the bottle type, which is convenient and fast and has strong compatibility.
4. There are several equipment patents, and a position display is installed according to the bottle shape, which can be adjusted according to the bottle shape, which is unique in China.
5. The operating system adopts touch screen control, which is easy to operate, practical and efficient
6. The body is made of stainless steel to ensure that the bottle is clean and pollution-free
7. Imported low-voltage electrical components have stable performance and an extremely low failure rate.
8. Have functions such as bottle jam stop, alarm when equipment is abnormal, etc.
9. When connected in use, it has an alarm function of air supply and bottle blocking, and it will start automatically after processing.
10. Compared with the traditional bottle unscrambler, the volume is small and the speed is fast
11. Wide range of use, multi-purpose and strong adaptability!
The corresponding position of the hoist changes according to the site, which greatly adapts to the production site
The connection and docking are convenient. After the bottle is released, it can be directly air-fed docking or conveying docking.