Erector and packing and taping machine 3-in-1 carton box packaging machine 15,000 boxes per hour
It can automatically carry out carton, open carton, bottom folding leaf folding, carton bottom tape sealed, and output.
After automatic palletizing of carton, push empty box to box.
Can automatically fold the upper part of the carton, tape paste seal box.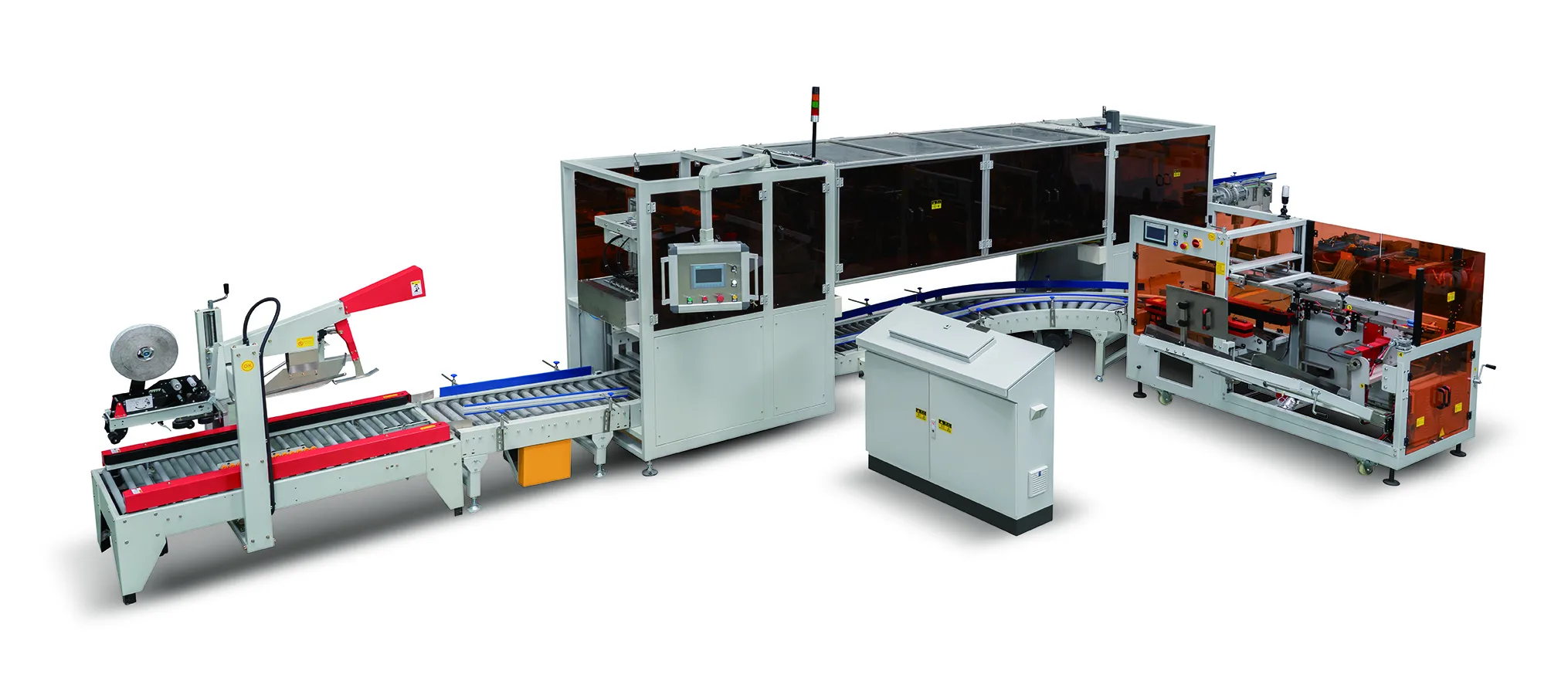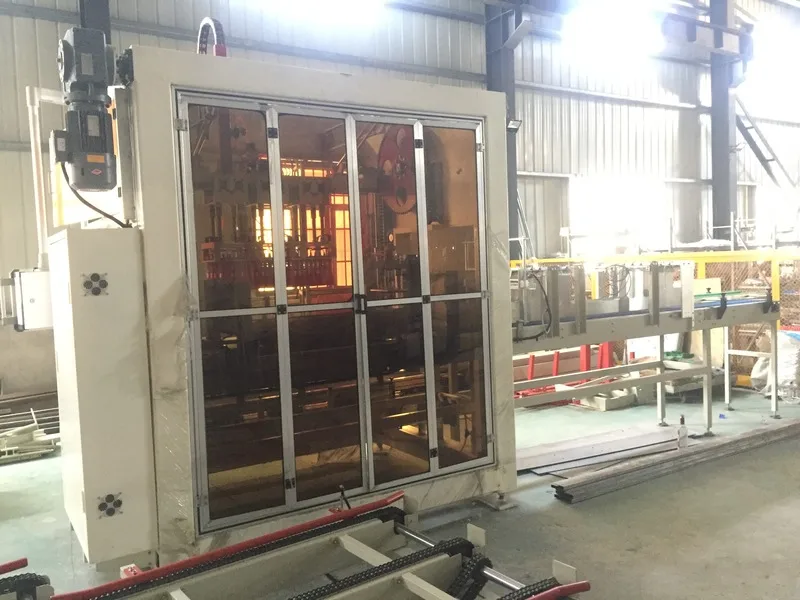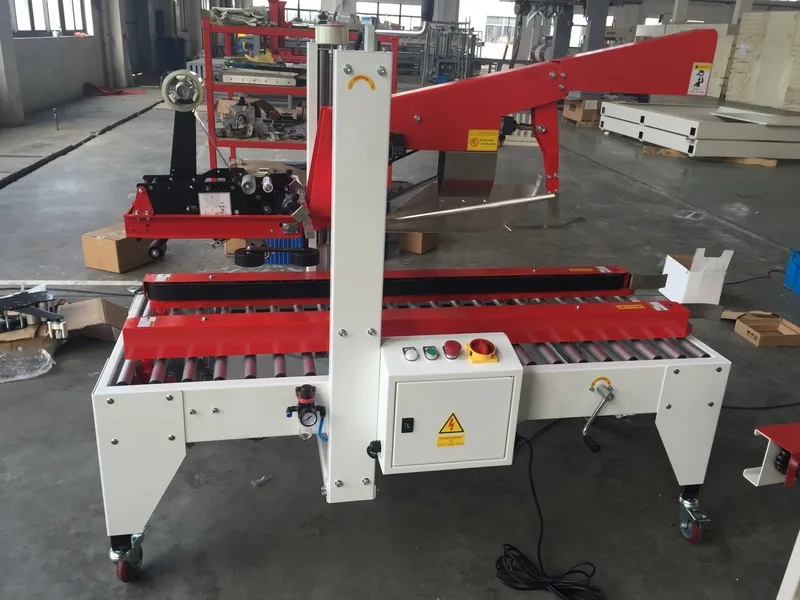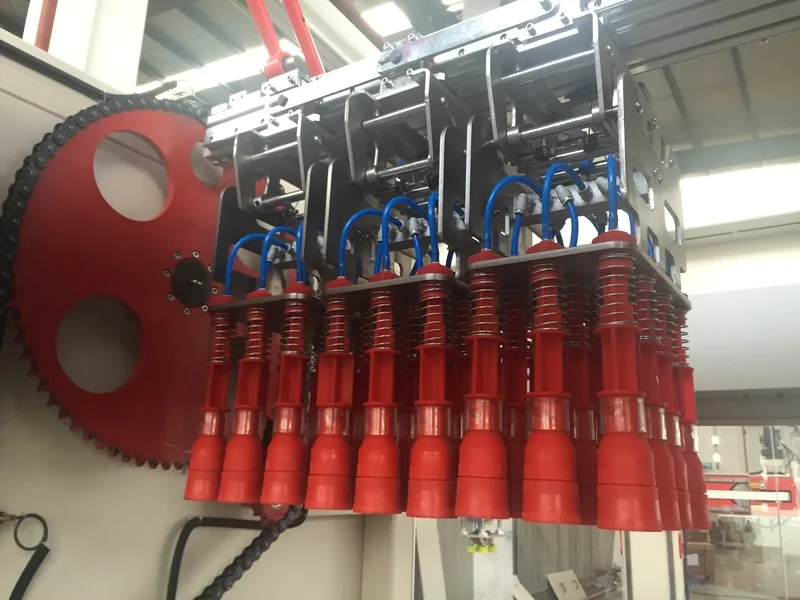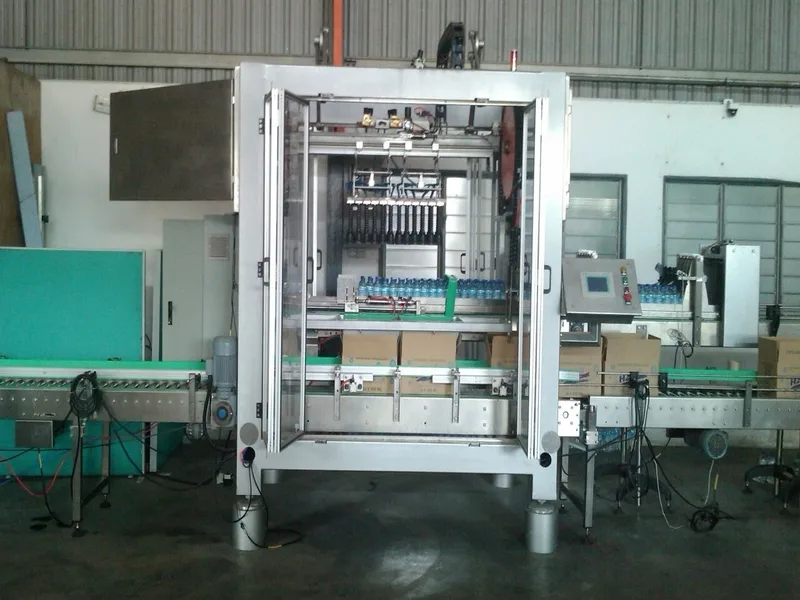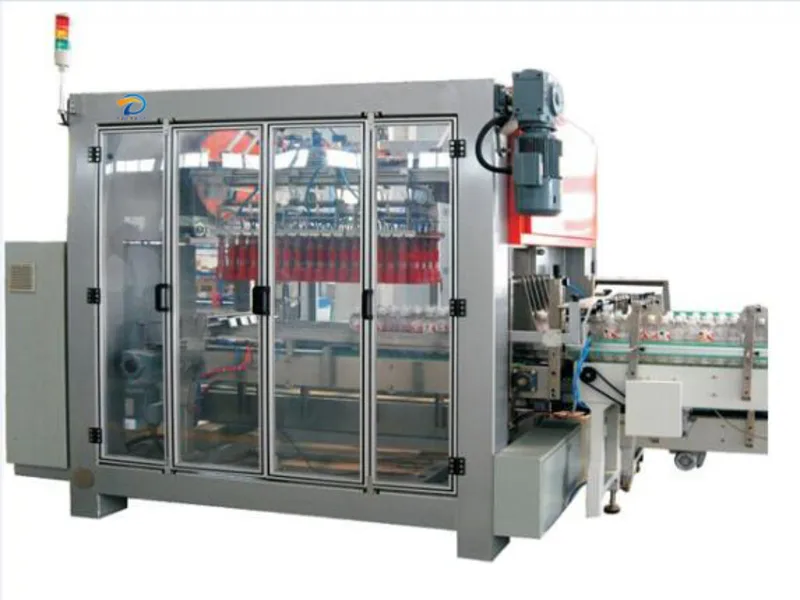 Main features : 
1. The Whole packing line automatically complete the open-packing-sealingprocess which effectively reduce labor coste
2.Side push packing, neat palletizing block object stable and reliable.Easyand accurate adjustment can be made.
3.Easy to adjust palletizing specifications and carton specificationse
4.Independent debugging and production control of single machine, controlscreen interface show: output count speed of machine running Degreeadjustment / equipment failure and other digital,Optional language5.Has carton quality and carton reserves detection and monitoring, faultalarm, fault shutdown and emergency shutdown and other safety protectionfunctionsu
6.Packing smooth, do not damage the appearance of cartons, finished cartonappearance intact, neat,appearance qualified.
| | |
| --- | --- |
| Carton dimension | L200-600*W150-500*H120-500mm |
| Working plat height | 680-800mm |
| Machine Dimension L×W×H(mm) | L1700×W800×H1180mm |
| Weight | 180kg |
| Total Power: | 0.5Kw |
| Power Supply | 220V/50HZ |
Production Lines Flow Chart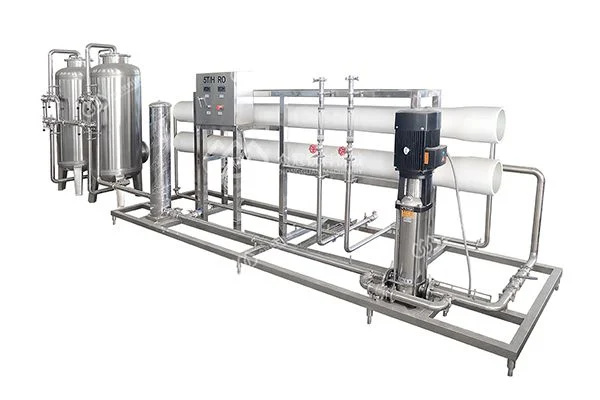 Water purification machine to treat fresh water for pure, drinking, mineral water. Our plant could make drinking water, mineral water, pure water and potable water from the water sources: Ground, spring, well, river, brackish, lake water and etc.
Raw water source: Bore whole, river, well, mountain spring, lake, etc
Automatic blow molding machine is suitable for producing PET plastic containers and bottles in all shapes. It is widely used to produce the carbonated bottle, mineral water, pesticide bottle oil bottle cosmetics, wide-mouth bottle and hot fill bottle etc.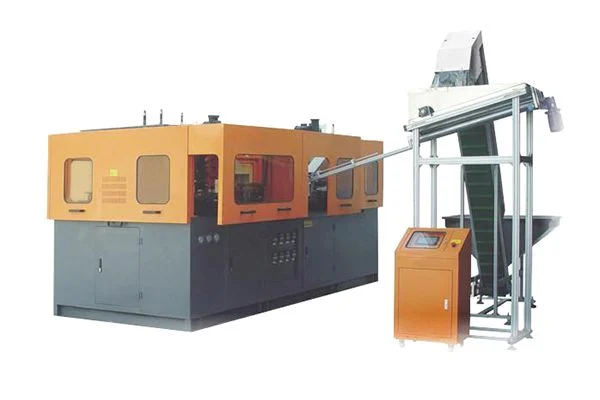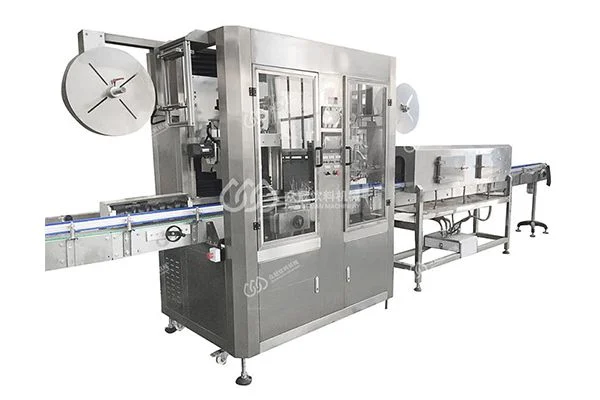 Automatic labeling machine
It adopts double driving structure which is a new and advanced driving device for the thermal shrink sleeve machine, that is, four-wheel driving, self-centering and balanced pressure of four wheels. It can achieve the good effect of transmission of labels smoothly, stably and rapidly.
This Pet Bottle Shrink Wrapping Machine is a kind of automatic unmanned operation of the L type sealing and cutting machine, widely used in mass production packaging line production, suitable for different width and height products. The Pet Bottle Shrink Wrapping Machine also has the function of contact , specially designed for packing small products.