It is applicable for equal pressure filler and capper of carbonated drinks in beer and drink industry. It is a pop canned beer in the digestion and absorption of advanced foreign and domestic sealing machine on the basis of independent development of the can filling, sealing unit. Filling and sealing is the overall designed, power system by filling sealing system to ensure that both the absolute synchronization and coordination. It adopts the advanced machine, electrical equipment, and pneumatic control technology. It has the characteristics of filling reposefully, high speed, liquid level control, capping reliably, frequency conversion timing, less material loss. It can equip long-distance control system according to the customers' request. It is the preferred equipment for the medium beer and beverage plant.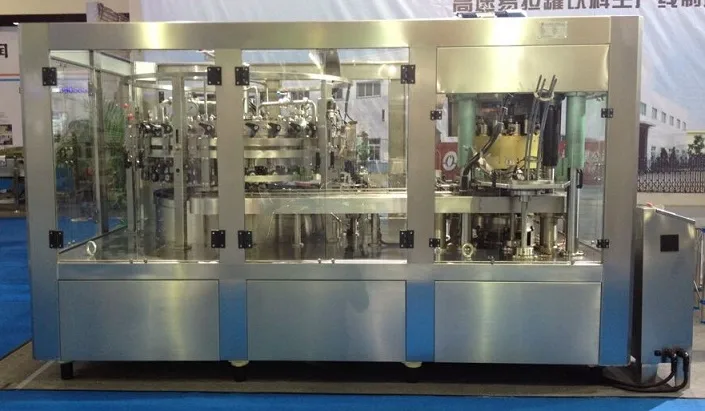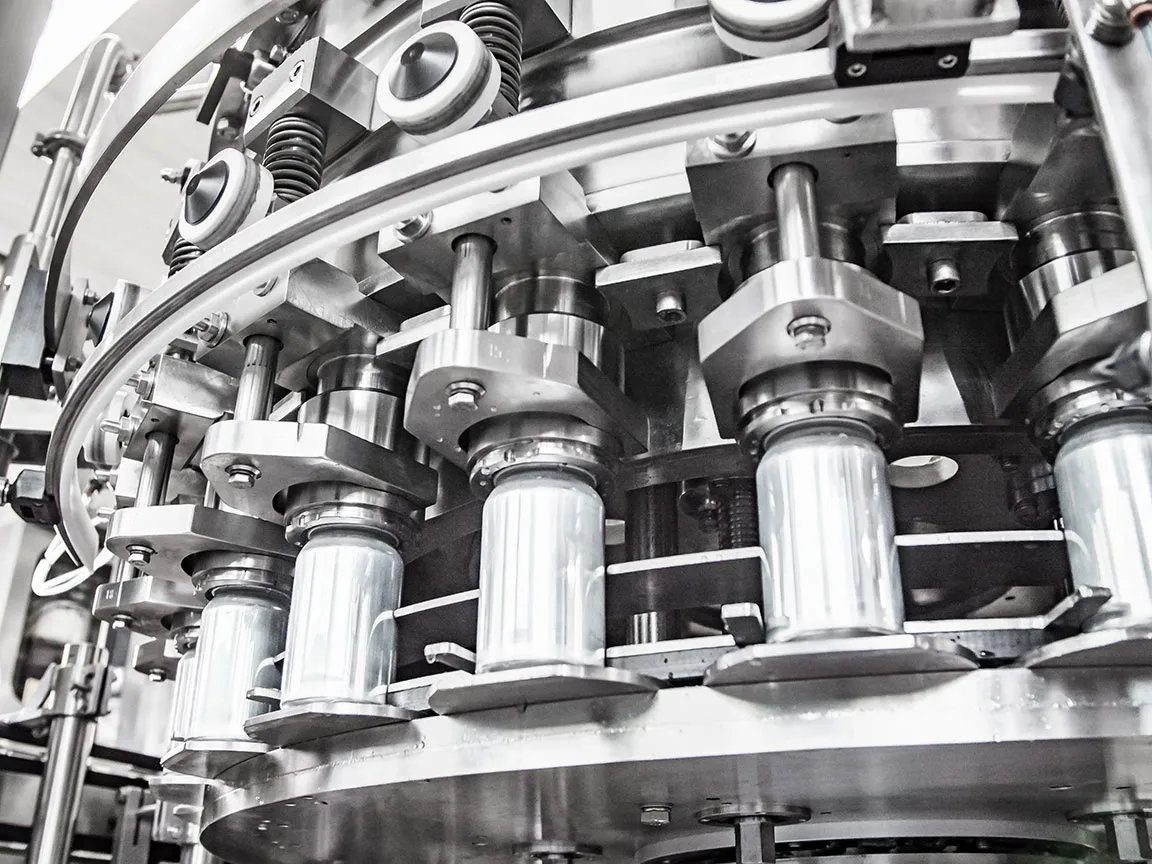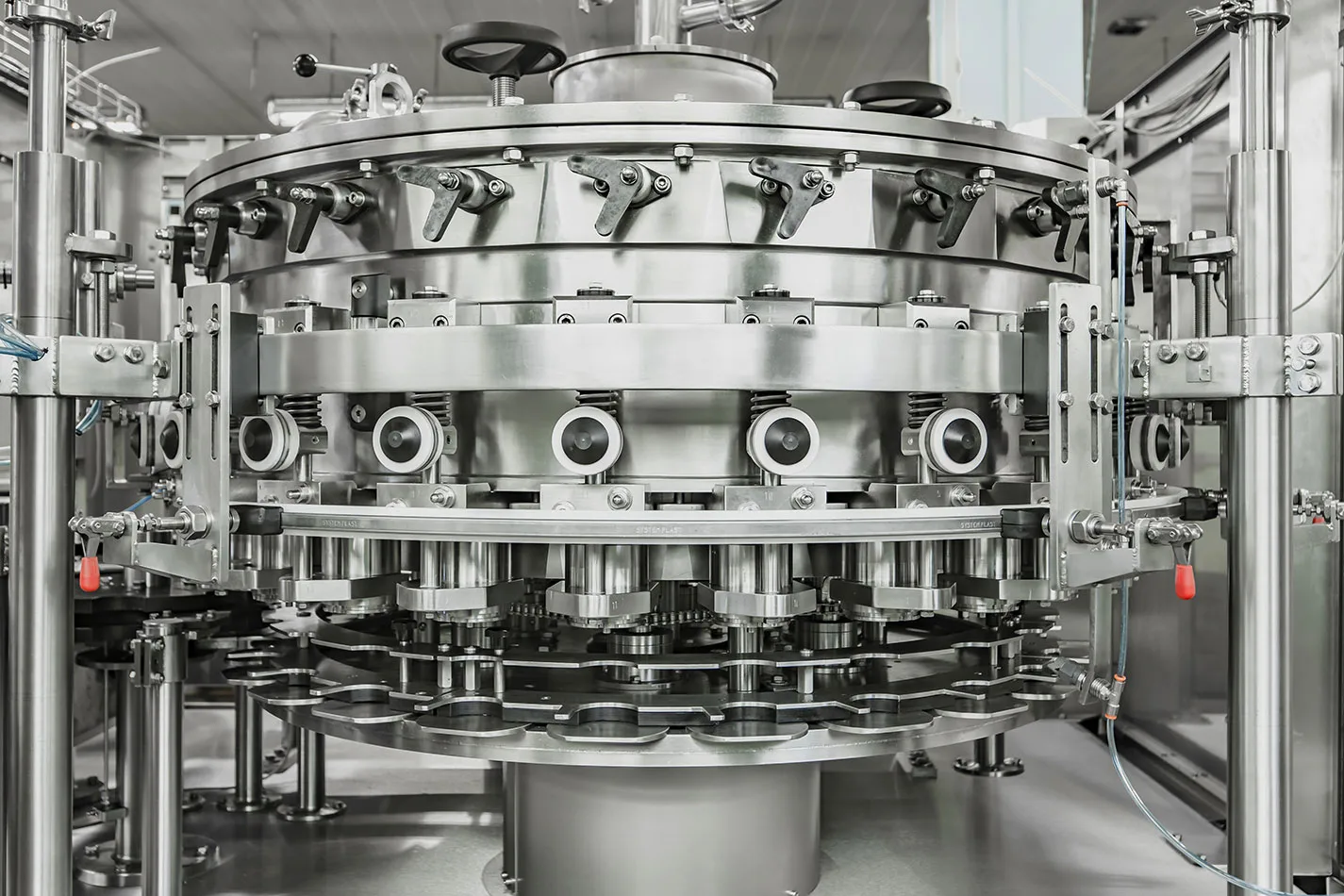 Main features : 
This machine works harmoniously with chain plate conveyor belt;
This machine integrated 2 functions: 1. filling the empty cans, 3. sealing the cans
Filler Station:     
High precision beer filling nozzle , ensure high filling precision & filling smoothly & steadily,
Isobaric Pressure filling nozzles which ensure minimal loss of CO2 from the drink
All 304 stainless steel contact parts & liquid tank, fine polish, easy to clean
CIP ( clean in place) sideway pipeline in-build, can connect with CIP station or Tap water to clean
Capper station:     
Ingenious lid loading device to make sure no can, no lid loading, no sealing;
Energy saving model, one motor can process all actions;
Full sealing effect make sure to be suitable for liquid packing can;
The machine suitable for all kinds of cans with same diameter, height can be adjusted easily;
Twice sealing tech to make well sealing effect, no leakage;
Electric Part & Safe Device & Automation:    
When accident system automatic stop & alarm
Emergency switch when accident
PLC control full-automatic working, inverter in-build, speed adjustable
Touch-screen Control Panel, easy operate
l Model

l GF12-2

l GF18-4

l GF24-6

l GF32-8

l Capacity

l 1500-2000cans/hour

l 2000-3500CPH

l 4000-6000CPH

l 8000-10000CPH

l Can Volume

l 200-550ml

l Can diameater

l 50-70mm

l Bottle high

l 120-170mm

l Machine power

l 1.5KW

l 2.2KW

l 3.7KW

l 5.5KW

l Machine size

l 175x120x195CM

l 305x175x220CM

l 340X195X220CM

l 350x235x225CM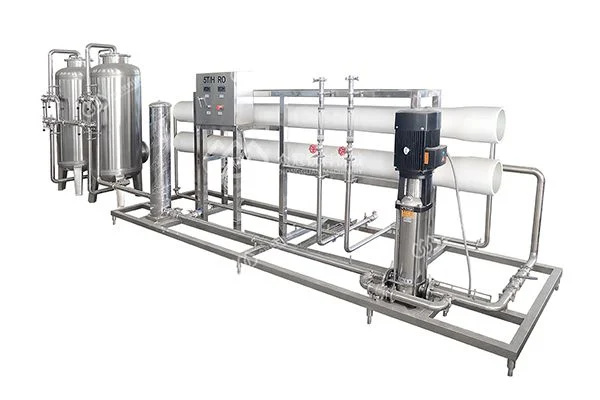 Water purification machine to treat fresh water for pure, drinking, mineral water. Our plant could make drinking water, mineral water, pure water and potable water from the water sources: Ground, spring, well, river, brackish, lake water and etc.
Raw water source: Bore whole, river, well, mountain spring, lake, etc
Automatic blow molding machine is suitable for producing PET plastic containers and bottles in all shapes. It is widely used to produce the carbonated bottle, mineral water, pesticide bottle oil bottle cosmetics, wide-mouth bottle and hot fill bottle etc.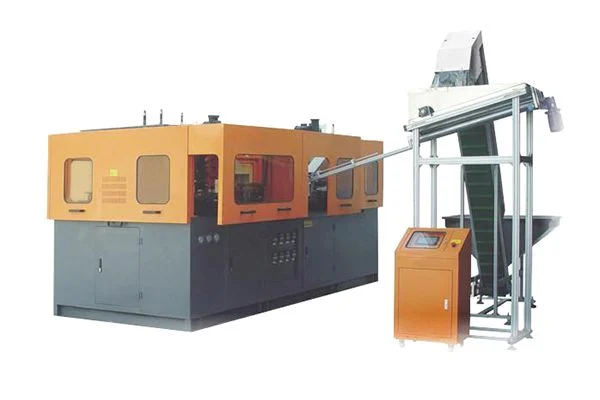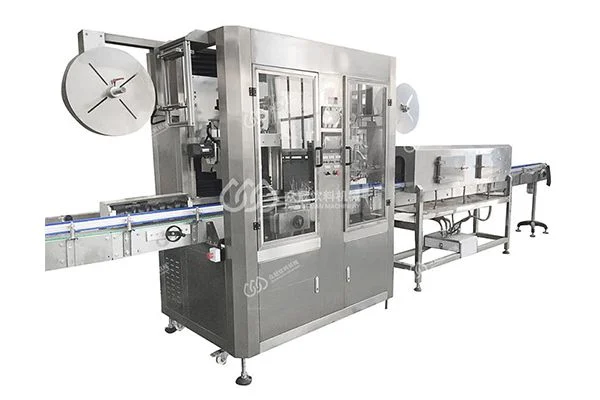 Automatic labeling machine
It adopts double driving structure which is a new and advanced driving device for the thermal shrink sleeve machine, that is, four-wheel driving, self-centering and balanced pressure of four wheels. It can achieve the good effect of transmission of labels smoothly, stably and rapidly.
This Pet Bottle Shrink Wrapping Machine is a kind of automatic unmanned operation of the L type sealing and cutting machine, widely used in mass production packaging line production, suitable for different width and height products. The Pet Bottle Shrink Wrapping Machine also has the function of contact , specially designed for packing small products.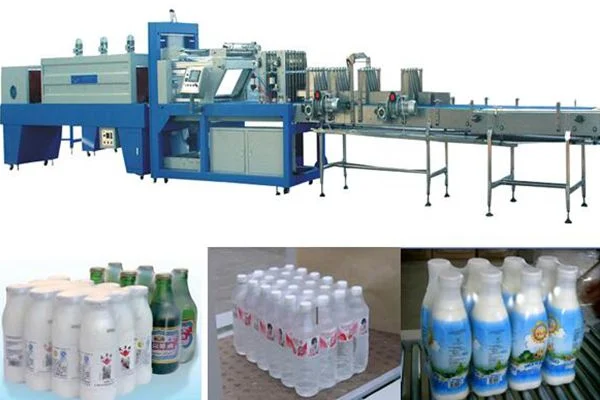 Filler Station:     
High precision beer filling nozzle , ensure high filling precision & filling smoothly & steadily,
Isobaric Pressure filling nozzles which ensure minimal loss of CO2 from the drink
All 304 stainless steel contact parts & liquid tank, fine polish, easy to clean
CIP ( clean in place) sideway pipeline in-build, can connect with CIP station or Tap water to clean
Capper station:     
Ingenious lid loading device to make sure no can, no lid loading, no sealing;
Energy saving model, one motor can process all actions;
Full sealing effect make sure to be suitable for liquid packing can;
The machine suitable for all kinds of cans with same diameter, height can be adjusted easily;
Twice sealing tech to make well sealing effect, no leakage;
Electric Part & Safe Device & Automation:    
When accident system automatic stop & alarm
Emergency switch when accident
PLC control full-automatic working, inverter in-build, speed adjustable
Touch-screen Control Panel, easy operate