It widely used in candy, pharmacy, dairy food, pastry, drink, can ect, also can be used in large restaurant or dining room to boil soup, cook, stew, boil congee, etc.. it is a good equipment of the  food processing to improve quality, shorten the time, improve working conditions
Function: to preparing the syrup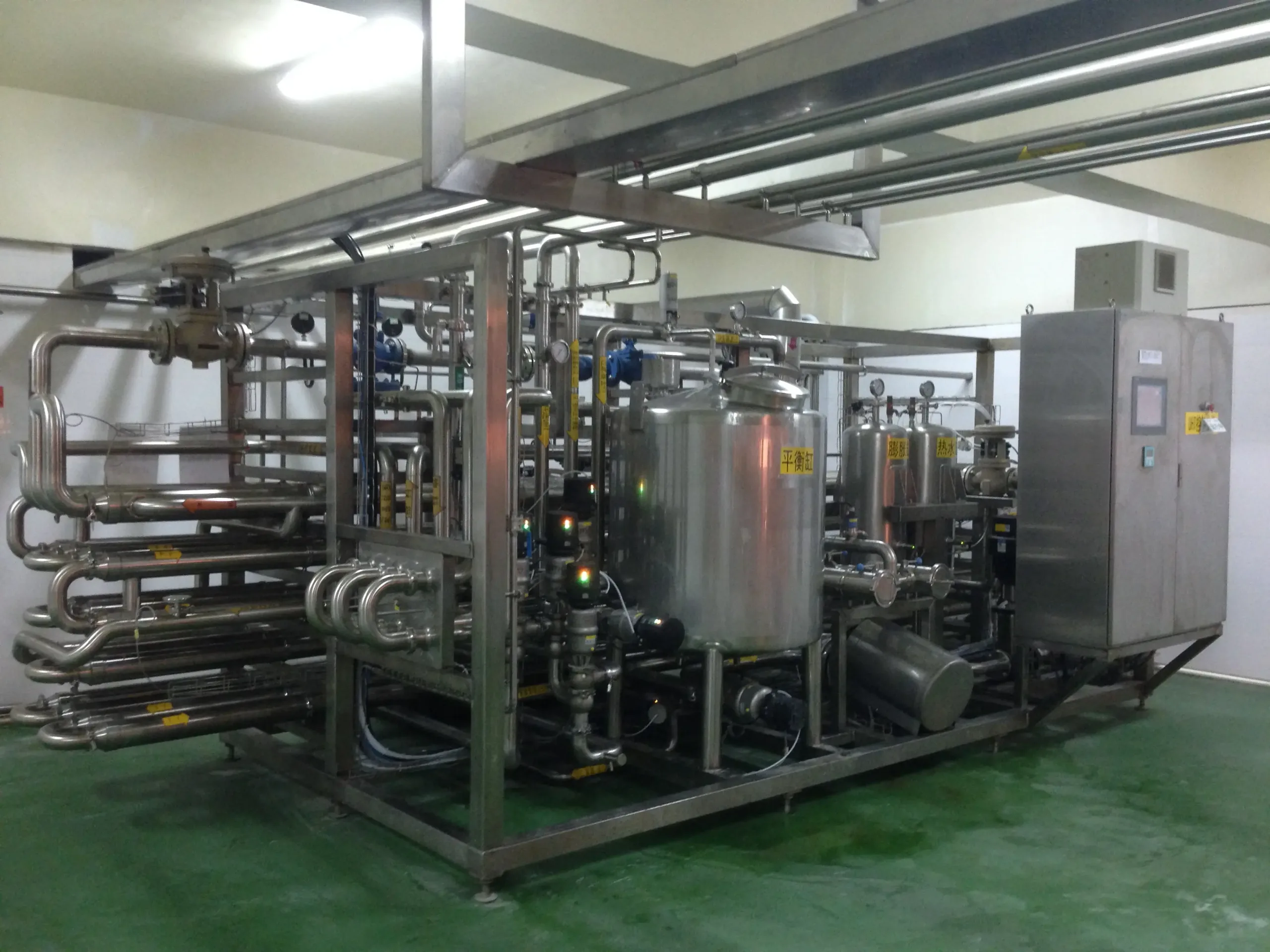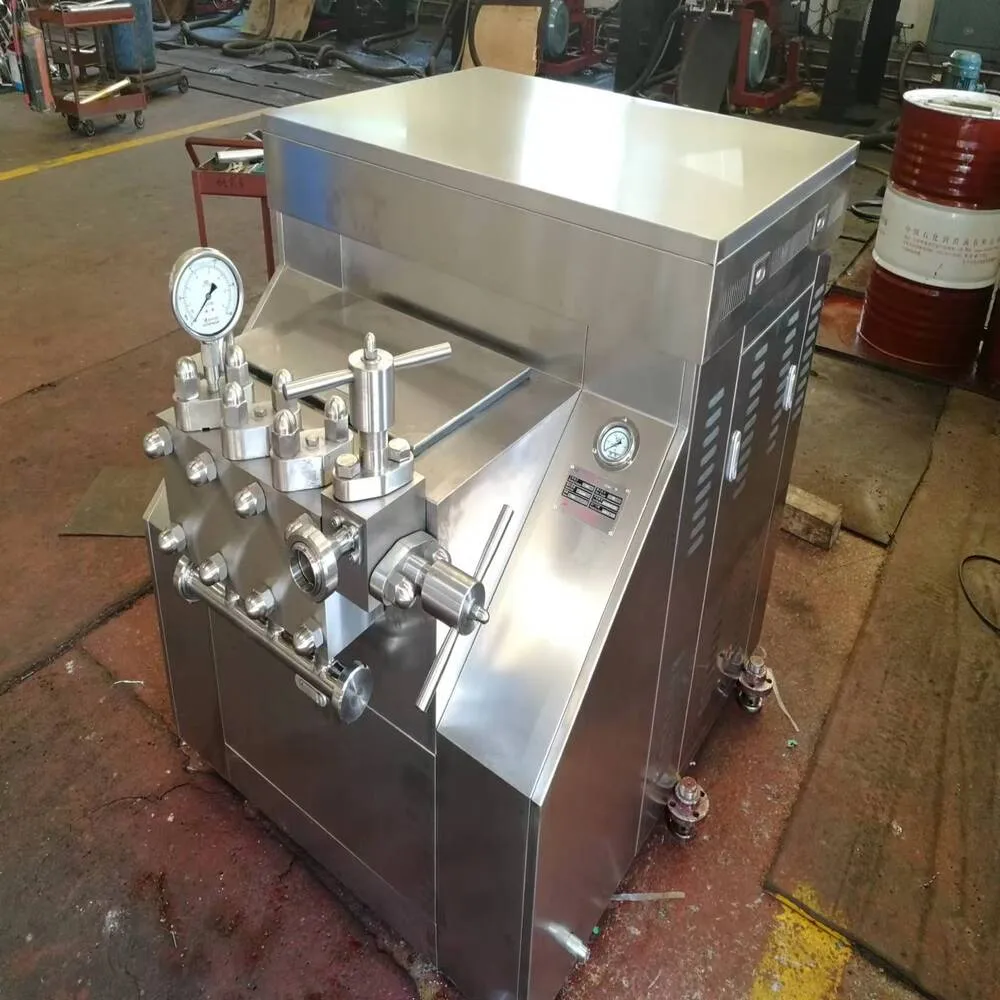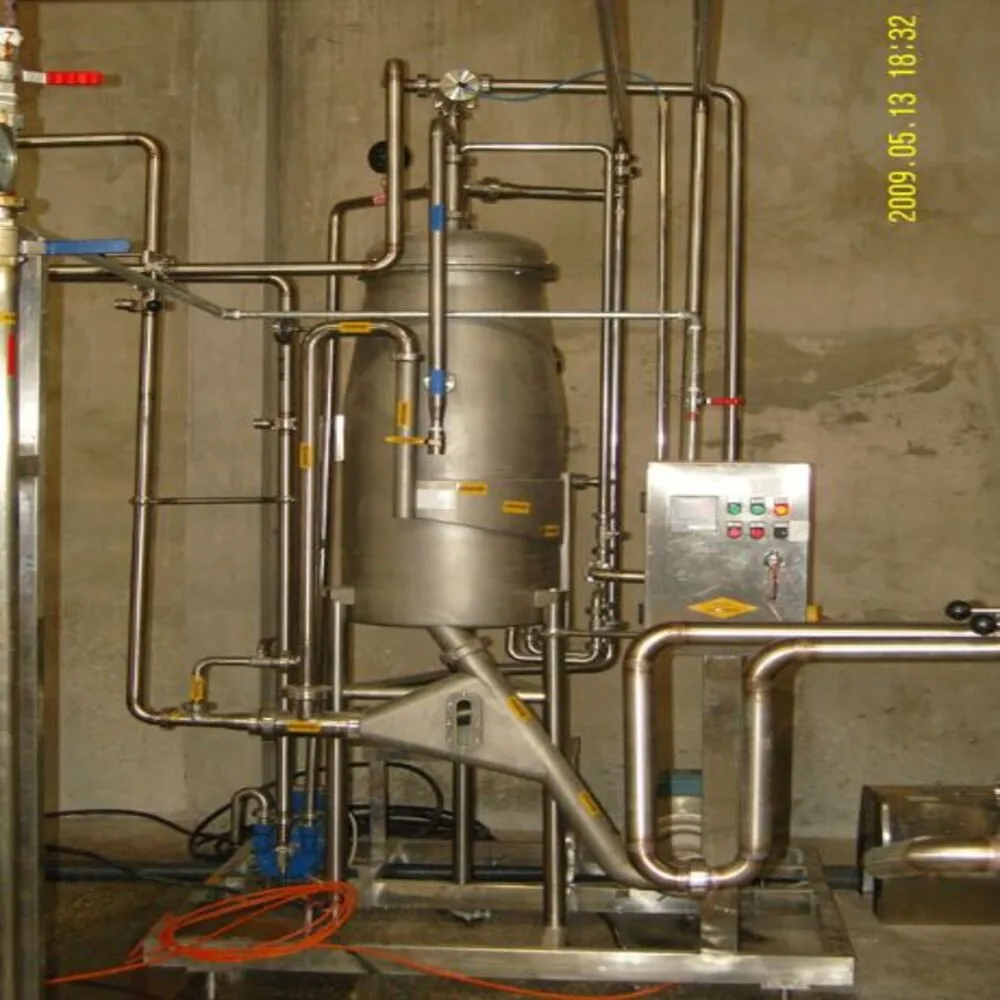 Blend tank/ Mix tank
Stir, mix, blend, and homogenize the materials. The design structure and configuration can be standardized according to the requirements of the production process. Stirred tank during agitation can be achieved feed control, the feed control, stirring and other manual controls automatic control
Homogenizer
The material is refined under the triple action of extrusion, strong impact and loss of pressure expansion, so that the materials can be more uniformly mixed with each otherFunction: to homogenize and emulsification the juice and the flavor, syrup together, make them in good taste
Pasteurizer(plate type, tubular type)
1) Tubular UHT is controlled automatically, which considers exterior factors influence on sterilizing temperature, equips high-precision product/water temperature difference control and ensures equipment operation, technical index and material quality PLC control without complicated manual operation and surveillance. It also configures with CIP and SIP system for pre-/after production and can achieve rinsing and sterilizing requirements of equipments.Automatic tubular UHT sterilizes product within a fully-closed system with instant heating and cooling processing, which has less influence on product flavor and nutrition, avoiding second product pollution. Product pumps from closed balance tank, processed by ultra-high temperature, and then cools down to filling temperature, feeding to filler. Heating of product sterilizing uses over-heated water as medium. Filling exit temperature adjustment adopts cooling water as medium with high temperature control precision. All program can be preset according to technics and only needs index on touch screen, and then UHT can be operated according to set program.
2) Ultra-High Temperature plate-type is fully automatic plate which works at the division of general condition. The outer environment to the temperature of sterilization is highly concerned, to ensure the proper operation and quality of materials. For the requirement of hot filling techniques, 3-phase exchanger system is invited to utilize the heat source efficiently and lessen energy consumption. Water is used in both the adjustment of heating of materials and filling temperatures, to get high precise temperature control. All procedures can be designed according to the precondition of actual technics.
Production Lines Flow Chart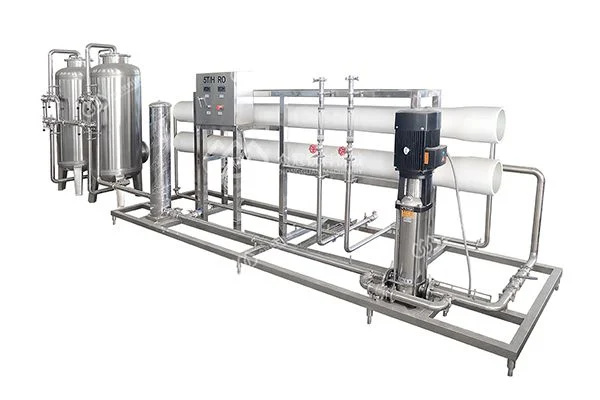 Water purification machine to treat fresh water for pure, drinking, mineral water. Our plant could make drinking water, mineral water, pure water and potable water from the water sources: Ground, spring, well, river, brackish, lake water and etc.
Raw water source: Bore whole, river, well, mountain spring, lake, etc
Automatic blow molding machine is suitable for producing PET plastic containers and bottles in all shapes. It is widely used to produce the carbonated bottle, mineral water, pesticide bottle oil bottle cosmetics, wide-mouth bottle and hot fill bottle etc.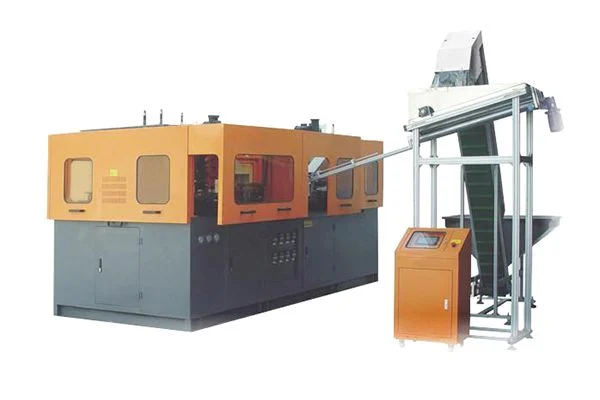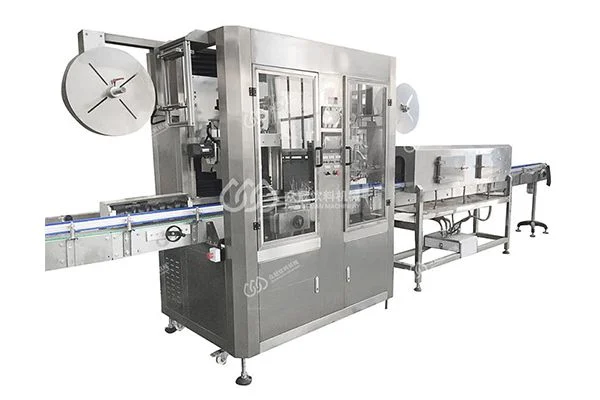 Automatic labeling machine
It adopts double driving structure which is a new and advanced driving device for the thermal shrink sleeve machine, that is, four-wheel driving, self-centering and balanced pressure of four wheels. It can achieve the good effect of transmission of labels smoothly, stably and rapidly.
This Pet Bottle Shrink Wrapping Machine is a kind of automatic unmanned operation of the L type sealing and cutting machine, widely used in mass production packaging line production, suitable for different width and height products. The Pet Bottle Shrink Wrapping Machine also has the function of contact , specially designed for packing small products.